An easy bread that comes together in a snap with a simple shortcut. A beautiful and delicious bread made simple!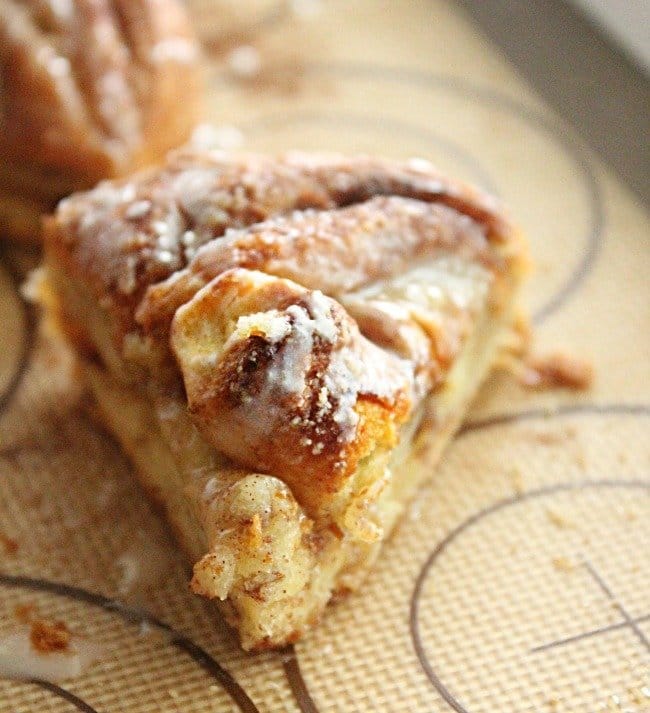 This bread is really simple, but, does have a few steps to making. Don't worry, they are not complicated! Let' s jump right to it- –
Ingredients List:
Refrigerator crescent roll dough
Butter, melted
Sugar
Ground cinnamon
Powdered sugar
Milk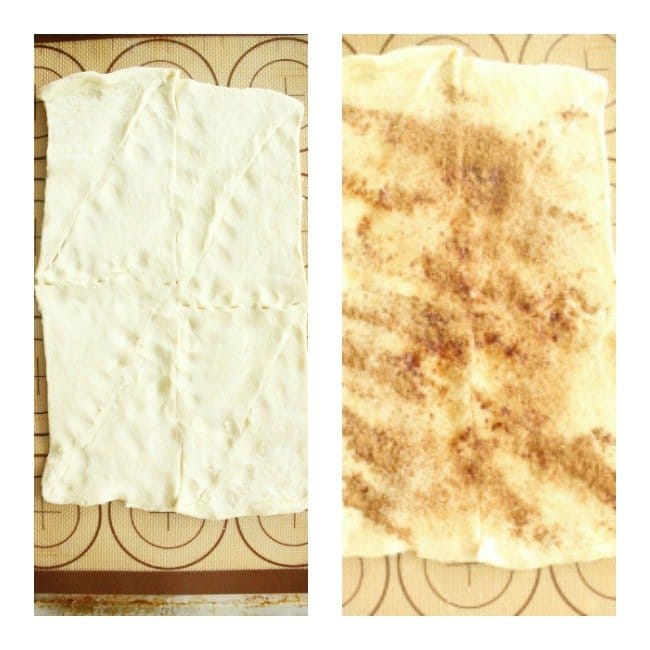 Supplies Needed: You will need a flat rimmed baking sheet + parchment or slip mats. You will also need a pastry brush, sharp knife, small bowl and a whisk.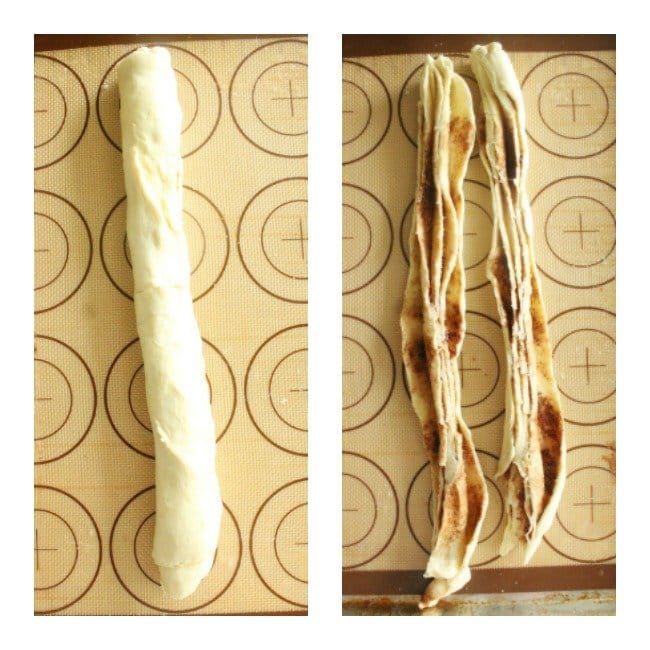 Make Your Bread:
( Step 1) First, roll the dough out flat . Using your fingers, press the seams of the triangles together to create a rectangle.
( Step 2) Next, brush to the rectangle with melted butter and sprinkle with ground cinnamon and sugar.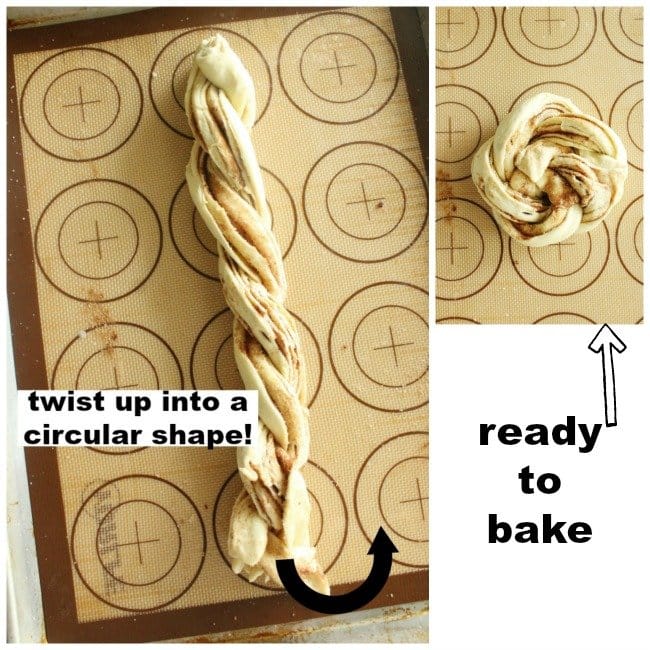 Your How To ( cont'd):
( Step 3) Starting with the long end, roll the dough into a log.
( Step 4) Then, with a sharp knife, carefully, cut the log right down the middle.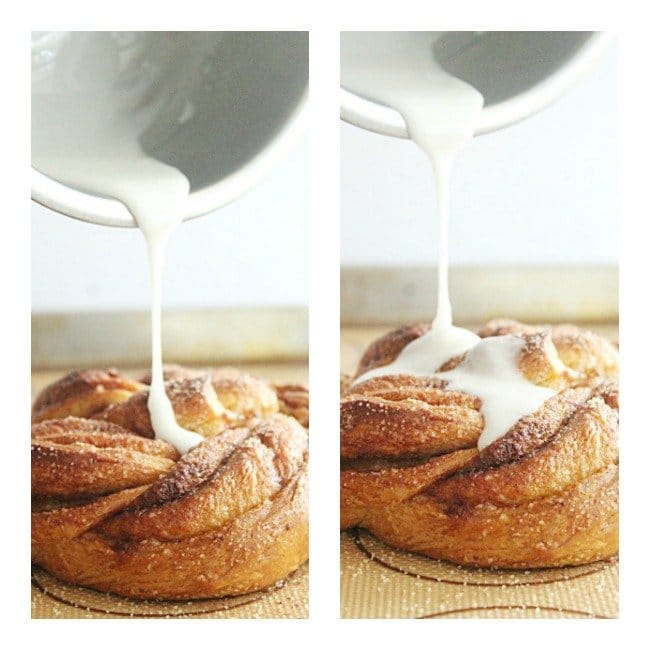 Your How To ( cont'd):
( Step 5) With the cut side up, criss cross the dough log to make a braid. Place on prepared baking sheet.
( Step 6) Take the bottom of the dough and twist together to make a circular shape.
Cool for 5-10 minutes, then, drizzle with icing.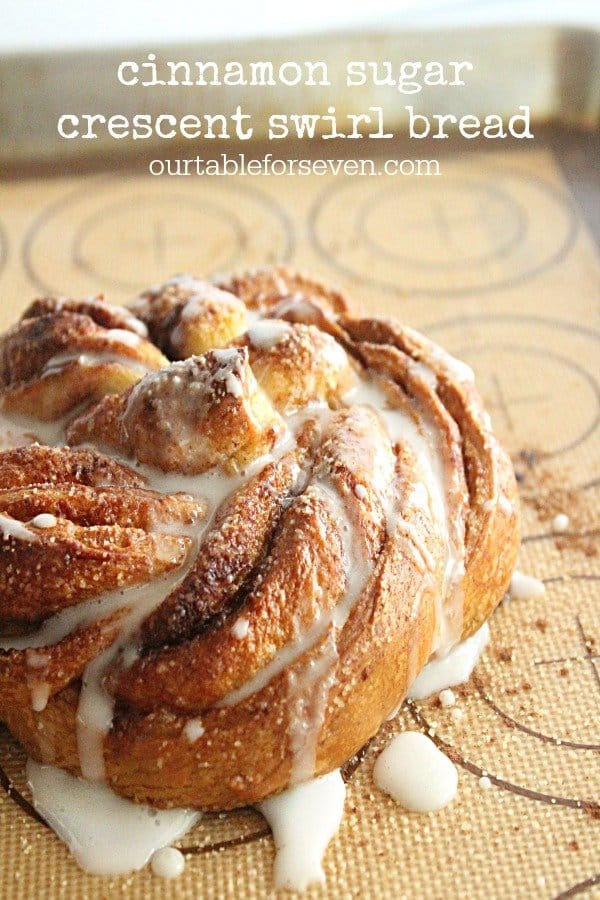 One last note:
Use your favorite brand of refrigerator crescent roll dough and yes, you can also use the crescent roll dough sheets.