Make your cinnamon rolls right in your waffle iron! They take less than 5 minutes and are a fun way to enjoy your favorite pack of cinnamon rolls.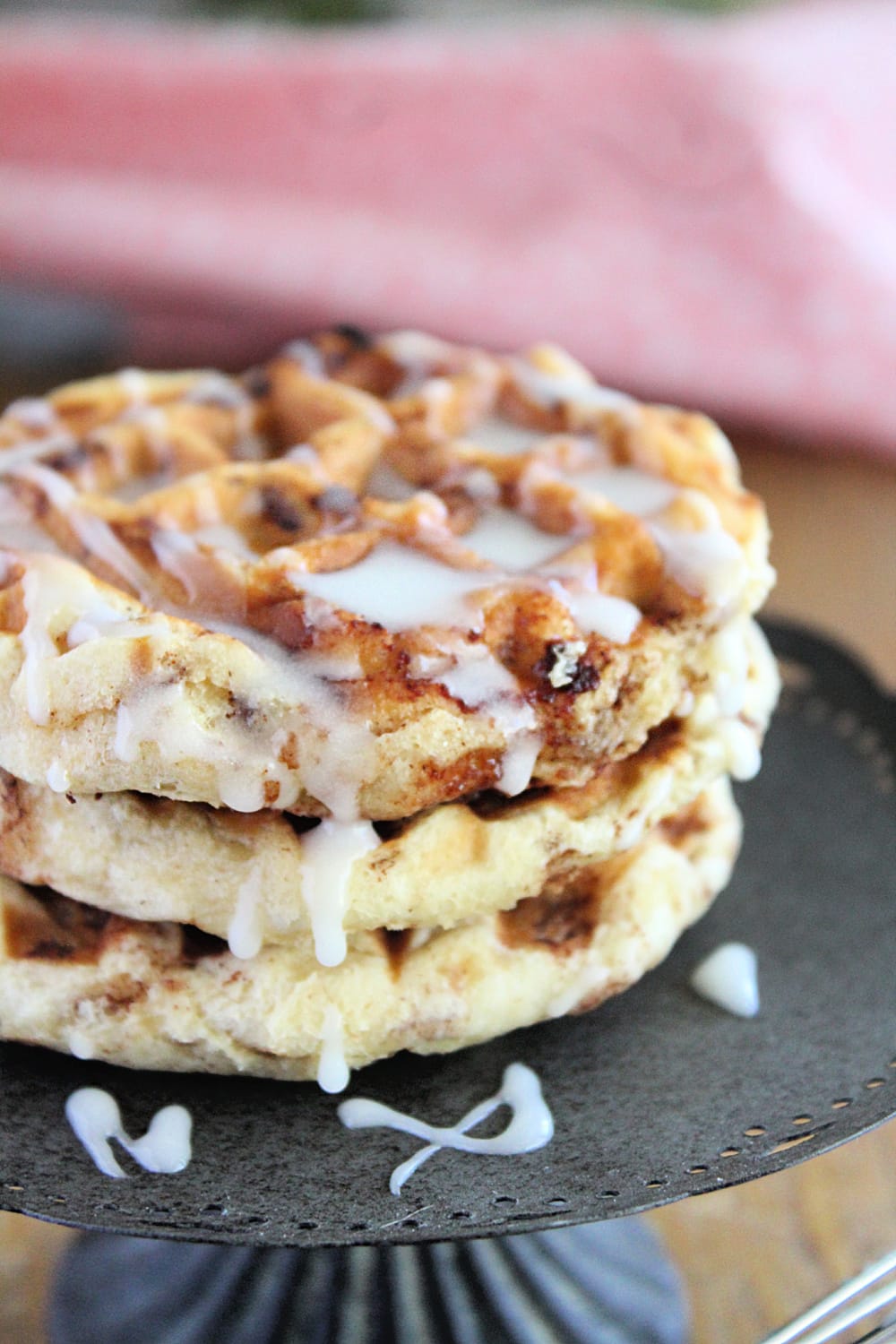 Cinnamon rolls in the waffle iron? Yes, it's a thing and they are delicious.
Way back in 2011-12, when Pinterest was just getting really popular, I came across this recipe. I use the term "recipe" loosely, because, it's more of a method, than a recipe.
What Do I Need to Make These?
Waffle iron
Refrigerated cinnamon roll dough
Non stick cooking spray
Yep, that's it!
Cinnamon Roll Dough: I usually stick with the regular Pillsbury Cinnamon Rolls or a brand equivalent. I have never tried the "flaky" variety of dough for these, so, I can't say how they would work out, but, they should work fine. However, they are thicker than the regular version. If you use them, just be sure to cook them a bit longer.
Waffle Iron: Mine is a round classic waffle iron (see recipe card). I haven't tried these with a Belgium waffle iron, but, again, it should work fine. You may just need to adjust your cooking time.
My waffle iron has heat settings of 1-5. Number 1 being for light waffles and five being for dark. I set my iron at 4 for these. I would recommend starting your settings at a medium level and adjust per your preference as you make the rolls.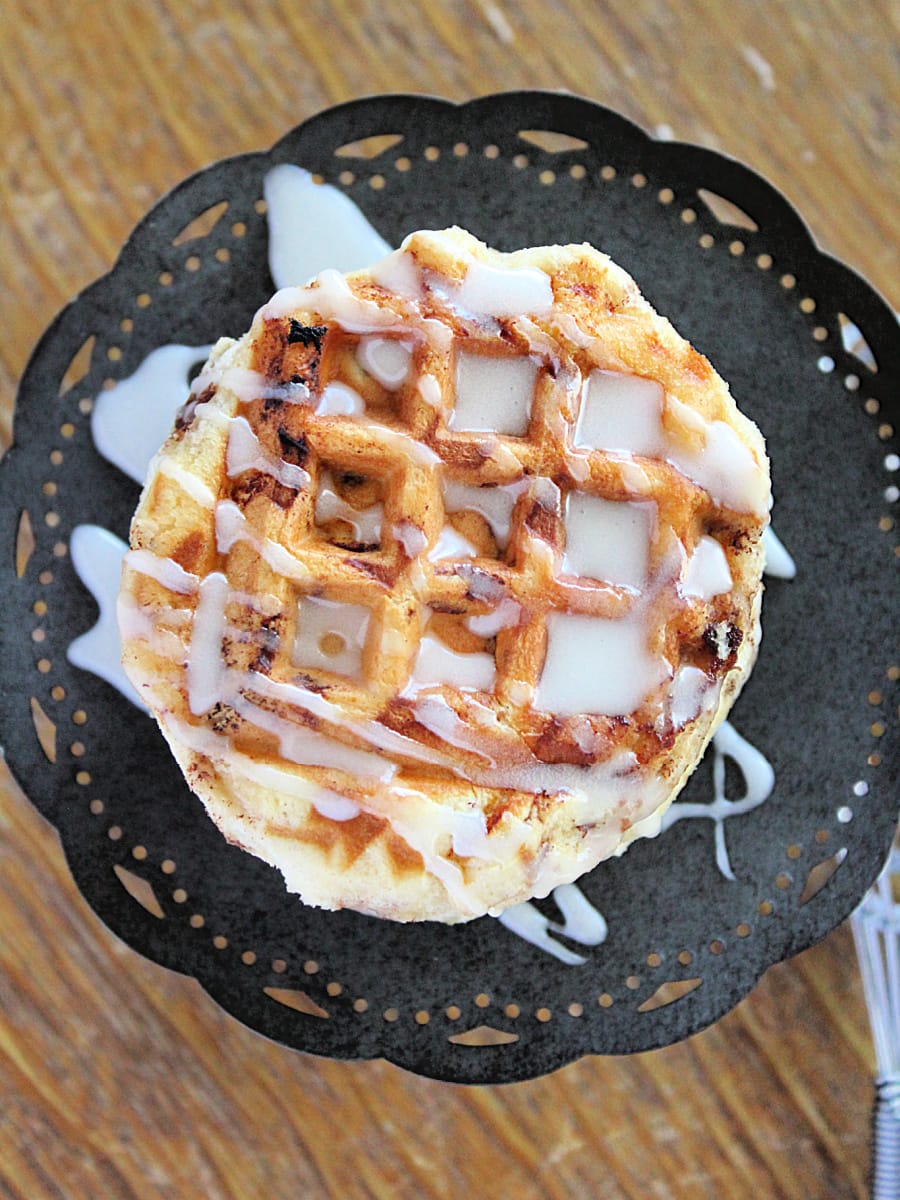 How to Make:
Warm up your waffle iron to and spray with non stick cooking spray. Place 1-2 rolls on the waffle iron and close lid. My waffle iron fits 2 rolls. This gives them enough space to spread out a bit. Use your judgement when making the rolls, according to your own waffle iron. Just be sure you don't overcrowd it.
Close the lid and cook for 1-2 minutes or until brown.
Carefully remove and serve warm with icing from the package.