Soft bread with a swirl of cinnamon sugar running right through. Topped with a sweet powdered sugar glaze to give your bread the perfect taste of a cinnamon roll. This Cinnamon Roll Quick Bread is great for dessert, a snack or breakfast.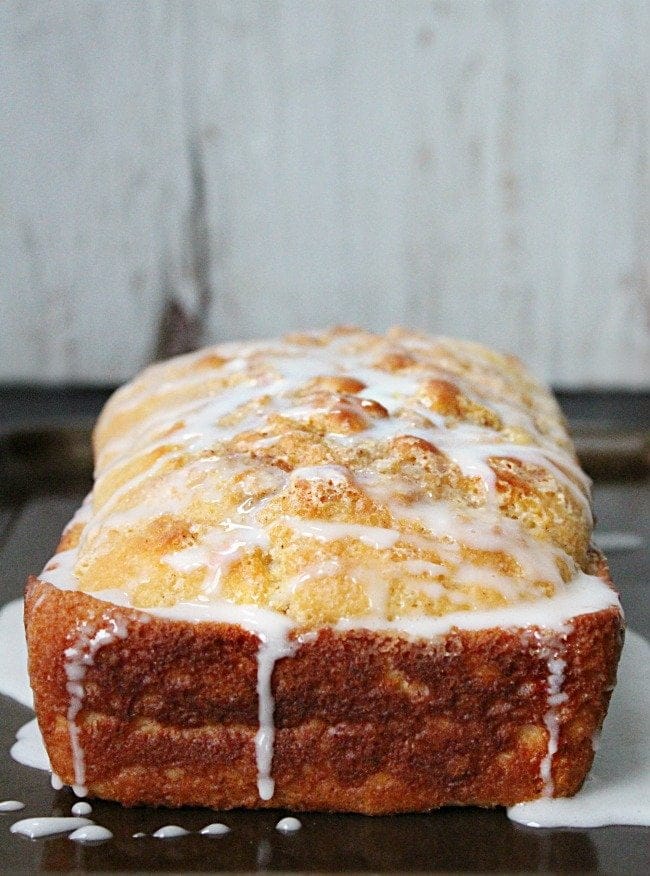 Happy Monday to all! I hope you had a lovely weekend!
We are jumping right into an amazing quick bread recipe that was originally shared here on the blog back in 2013. Holy cow.. have I been blogging that long?! Good grief. 😲
Annyywaayy, this was recipe I found when participating in the now-defunct blogging group, The Secret Recipe Club.
Each month, you would visit an assigned blog and make, then, feature a recipe from the blog. It was an awesome group and I found some really great blogs (and recipes!) from it. I've always loved this recipe and have made it quite regularly ever since.
It's a quick bread that is soft, sweet and all the great flavors of a cinnamon roll.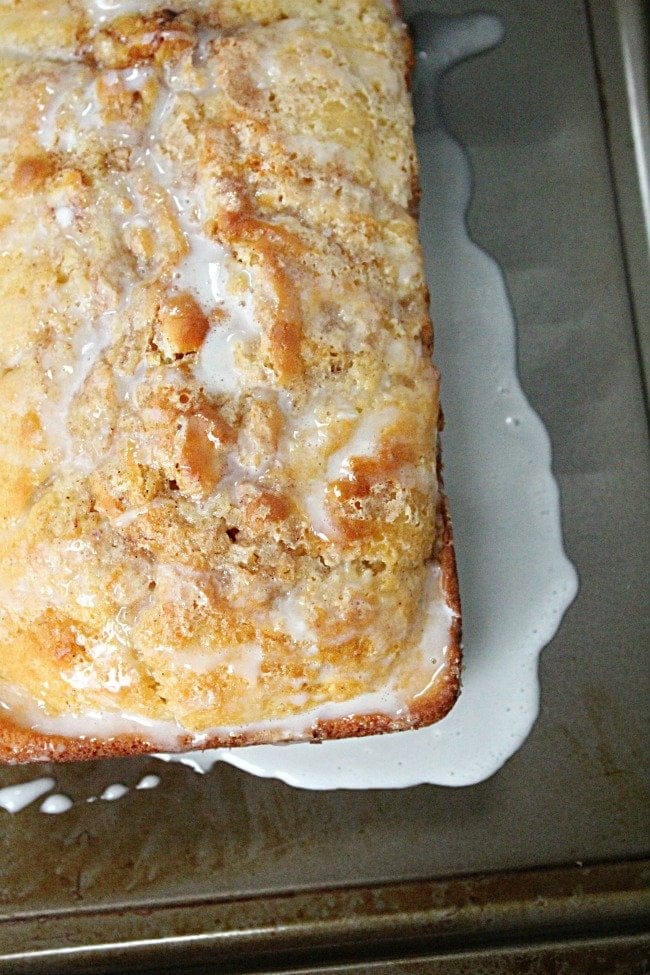 What ingredients and supplies you will need:
9 inch loaf pan.
Flour
Baking powder
Salt
Sugar
Ground cinnamon
Egg
Milk
Powdered Sugar
Plain Greek yogurt
A large mixing bowl.
Rubber spatula
Non stick cooking spray.
A few notes for this recipe:
You don't need to use a large electric mixer for this bread. A rubber spatula will work fine for it. Be sure not to over mix the dough. A few lumps in the batter are ok. They will help the dough stay light and the bread won't be too dense.
Be sure to grease your loaf pan well. Non stick cooking spray, butter or shortening are all good options.
If you don't have any plain Greek yogurt, you can substitute with sour cream.
After baking, leave your bread in the pan for 15-20 minutes before attempting to remove. If you try and remove it while still really hot, you may have yourself a mess.
Enjoy!