Cinnamon Chip Muffins are perfect for breakfast! Easy,tasty muffins packed with cinnamon baking chips.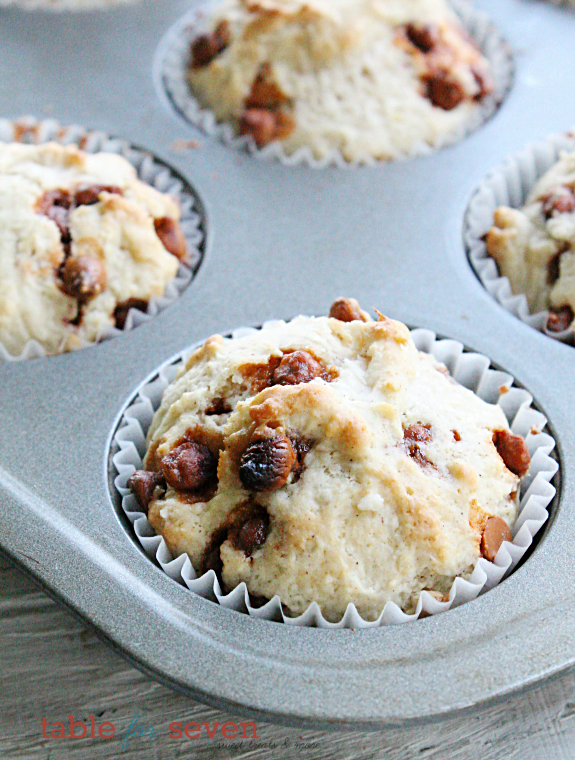 This is one of my favorite, quick-go-to muffin recipes. It's a snap to whip these together for a quick, breakfast. Also, they taste great.
They are a bit different from the norm, as they are packed full of cinnamon chips. Not your average chocolate. A bit of ground cinnamon gives them a little extra kick too. A total family favorite here!
A small note:
You don't have to use the cinnamon chips, although, highly recommended. This is a really basic muffin batter than you can totally adapt to your own preference. Add or subtract stir ins to your hearts content.
Perfect for a quick breakfast at home or on the go. They freeze great too!