Have a little festive fun with a package of brownies! Thick, fudgy brownies decorated like a Christmas tree. A fun holiday activity and dessert.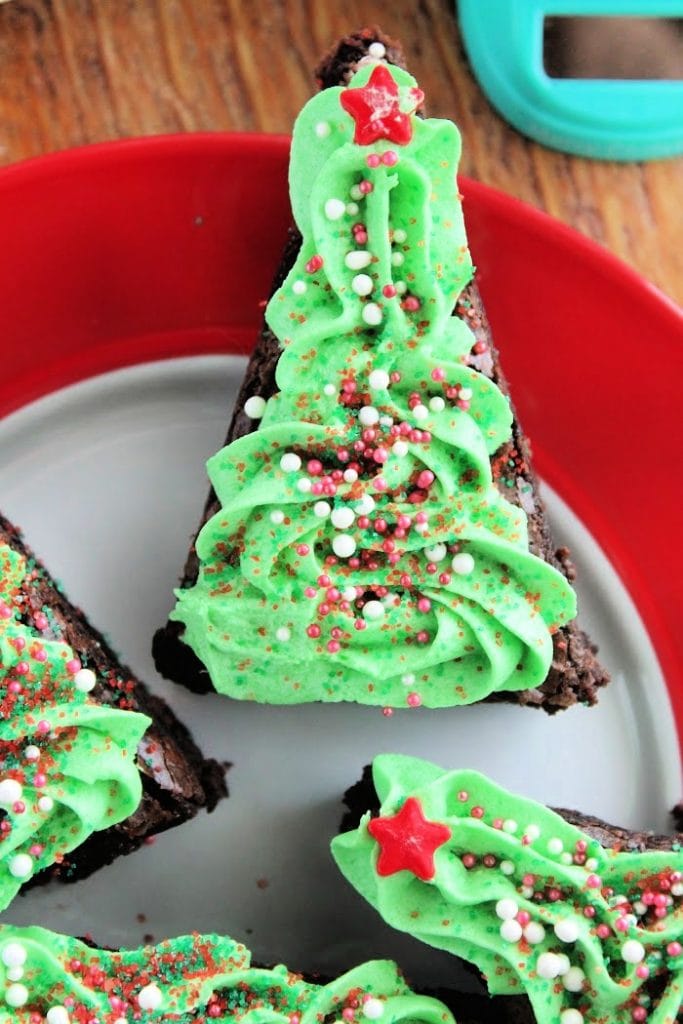 Ingredients Needed:
Box of brownie mix for a 9 x 13 pan + ingredients called for on box
1 extra Egg
Vanilla frosting
Desired decorations for your trees
Will any brownie mix work? Yes. Any brand/chocolate variety will work.
How come you baked a 9 x 13 mix in an 8 x 8 pan? Baking them in the smaller pan will give you a thicker brownie. You can opt to bake your mix in the regular 9 x 13 or 9 x 9 pans, but, your trees will be a bit thinner.
An Extra Egg? Yes. Adding an extra egg into the batter will give you a more cake-like brownie. They will hold up a bit better with the frosting.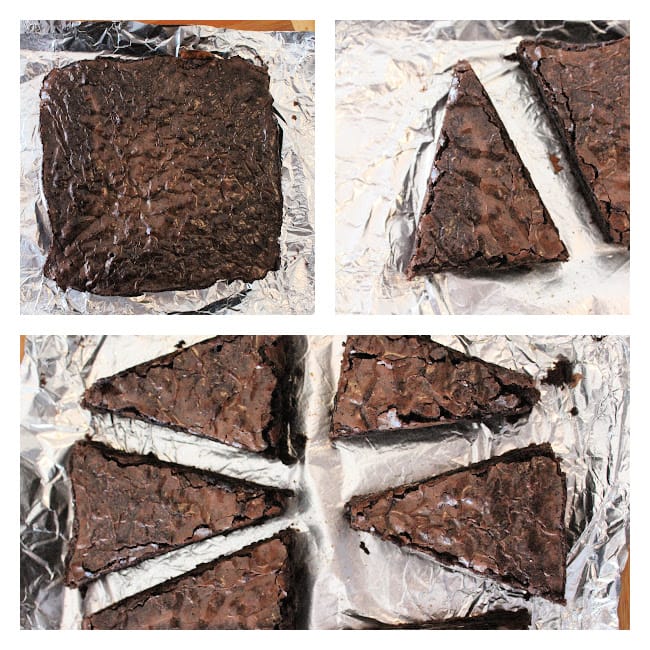 How to Make:
Make your brownie batter according the box instructions, plus, that extra egg. Spread it into an 8 x 8 pan and bake according to the instructions on the box.
Tip: Be sure to line the pan with parchment paper or foil (sprayed with non stick cooking spray) beforehand. This makes easily removal when it's time to cut the brownies.
Let them cool completely.
When it's time, remove them from the pan.
Cut the whole batch in half. Then, for each half, cut into triangles such that two sides of the triangles have the same length.
Decorate with green frosting and desired festive decorations.
Used in this Recipe:
Vanilla Frosting with Green Gel Food Dye
Candy Star Sprinkles
Sugar Pearls
1 M Piping Tip
Sugar Sprinkles