Grab a cake mix, then, get to baking this fun and festive bundt cake! An easy cake that is not only delicious, but, a great activity for baking with kids.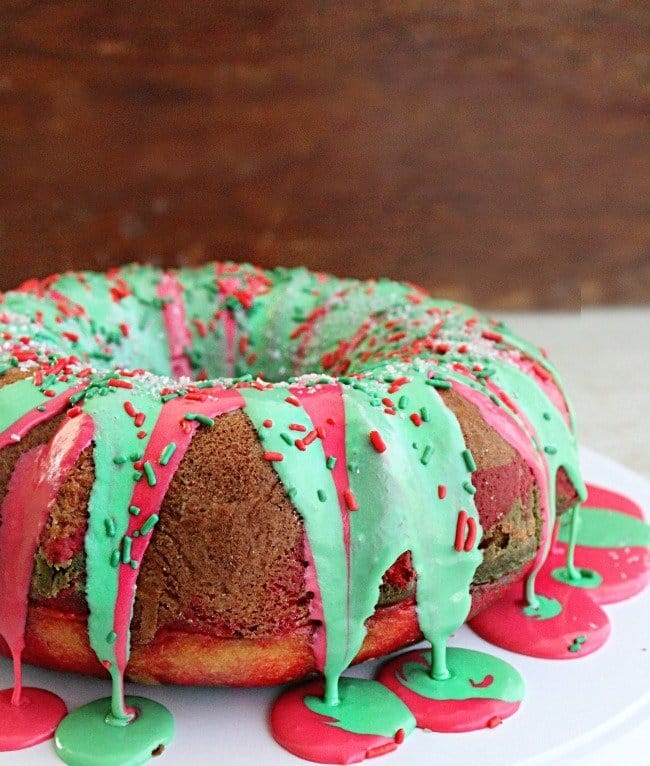 For Budding Baker's final recipe of the year, he made you guys a bundt cake. A bundt cake that is totally exploding with all things Christmas. 🎄
Your Supply List: You will need a 9-10 inch bundt or fluted pan + non stick cooking spray, an electric mixer + mixing bowl and 4 smaller ( about soup/salad size) + spoons. Of course, measuring cups/spoons are also going to be needed.
Your Ingredients List:
White cake mix ( yellow or vanilla will also work) + ingredients called for on box
1- 15 oz container of white frosting
Red and green food coloring
Christmas-themed sprinkles/decorations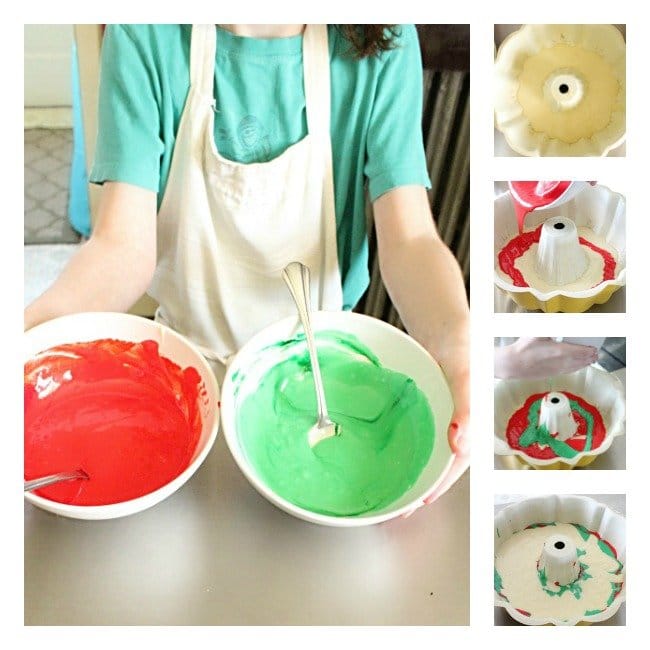 Make Your Christmas Bundt Cake:
Start by making your batter. Prepare the cake mix batter as per the instructions on the box.
Next, remove 1 cup of batter (* see below note) and pour it into a bowl. Remove another 1 cup of batter and pour it into a second bowl. Remove a third cup of batter and spread on the bottom of your greased bundt pan. Leave remaining batter in mixing bowl.
Tint one bowl of batter with red food coloring and mix well. Tint the other bowl of batter with green food coring and mix well.
Pour red tinted batter into bundt pan ( on top of plain batter) , then, pour green tinted batter on top of red. Finally, pour remaining plain batter (from mixing bowl) on top of colored batters. DO NOT STIR!
Bake your cake and let is cool completely before decorating.
When cooled, separate vanilla frosting into two separate bowls. Tint one bowl of frosting green, the other red. Drizzle both on top of cake, then, decorate with desired sprinkles/holiday decorations.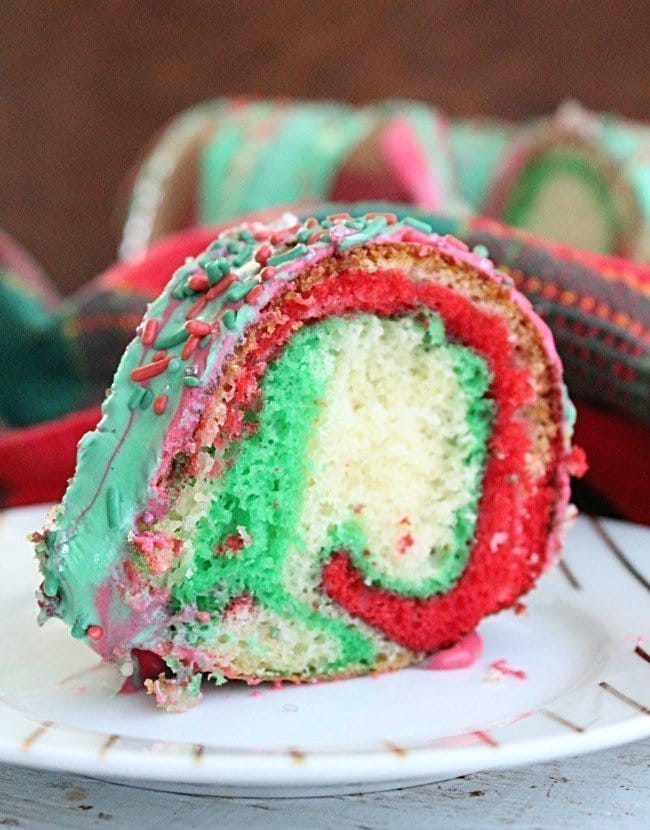 A note: My "1 cup" of batter is not an exact measurement. It was a 1 cup measuring cup that was scooped from the mixing bowl. Some where a little bit more than a cup, some a bit less. Use your best judgement when measuring out the batter. You will need two batches of plain batter, 1 batch of red and 1 batch of green.
Enjoy!