A delicious twist to your morning waffles! Serve these up with regular maple syrup, chocolate syrup, whipped cream or even some fun sprinkles. They are easy to make and freeze well for future meals.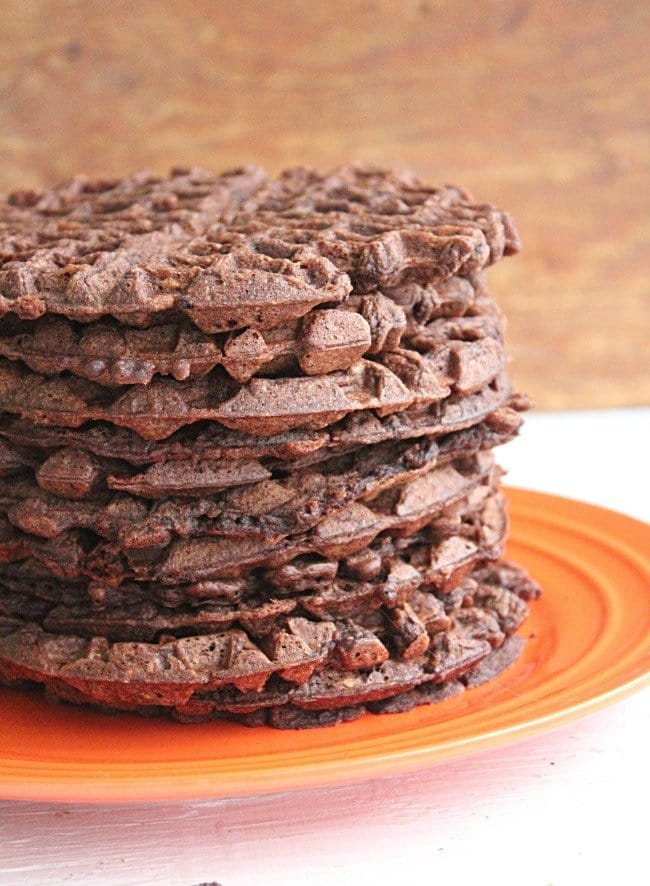 Chocolate for breakfast ⁉️ 🍫
Yes. It's totally acceptable. 👍
What Ingredients are Needed?
Flour + Salt
Baking powder + Baking soda
Unsweetened cocoa powder
Eggs
Oil
Sugar
Milk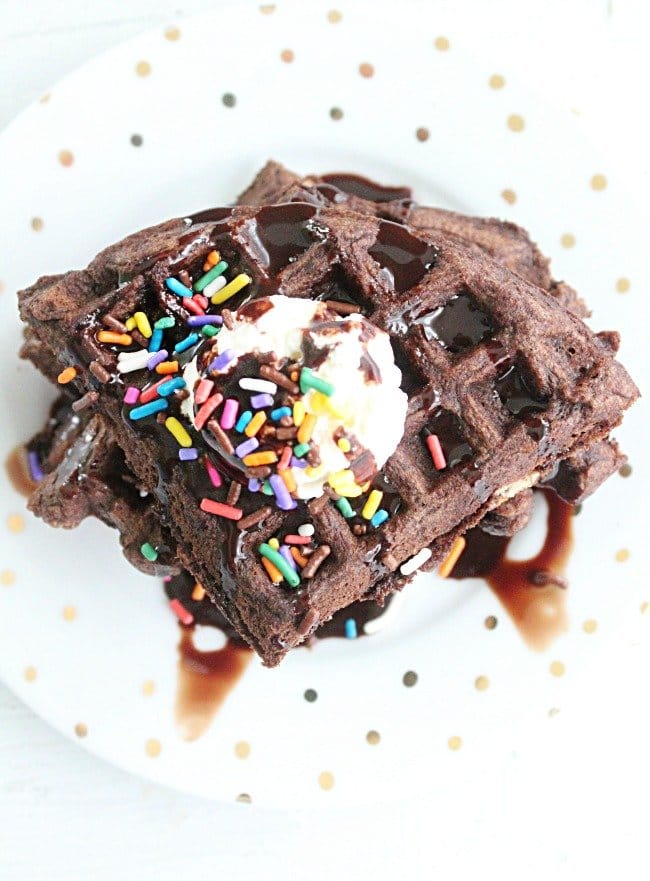 Waffle Size/Amount: I doubled the below recipe and made 12- 7 inch round waffles. The size/amount of waffles will depend on your waffle maker. Find my waffle maker in the recipe card.
Oil: Use a neutral tasting oil ( canola/olive, etc) If you don't have any on hand, melted butter can be used as a replacement.
Sugar: Regular white sugar or coconut palm sugar will work. Check out the recipe card for my preferred kind of coconut palm sugar.
Toppings: These are really good plain. Yes, plain! But, they also go well with chocolate syrup or regular maple syrup. Make your maple flavored syrup homemade.
Freezing: These freeze really well. Keep them in a freezer safe container/storage bag. Then, when you are ready, re-heat in the microwave or toaster. They will stay good in the freezer for a couple of months.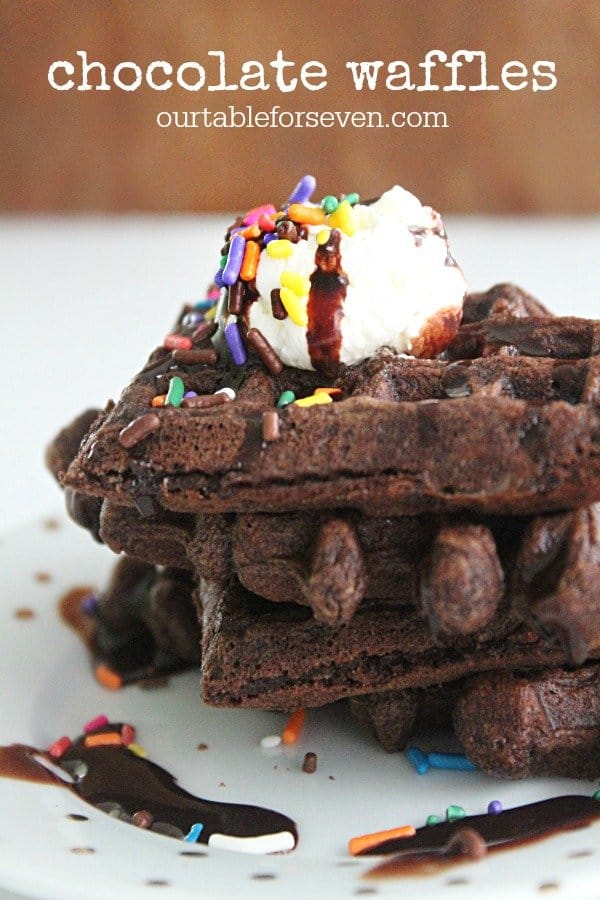 More Chocolate For Breakfast! ⬇