Dive into a moist chocolate cupcake with a little less guilt. Made with fresh spinach, egg whites and a cake mix…a delicious sweet treat!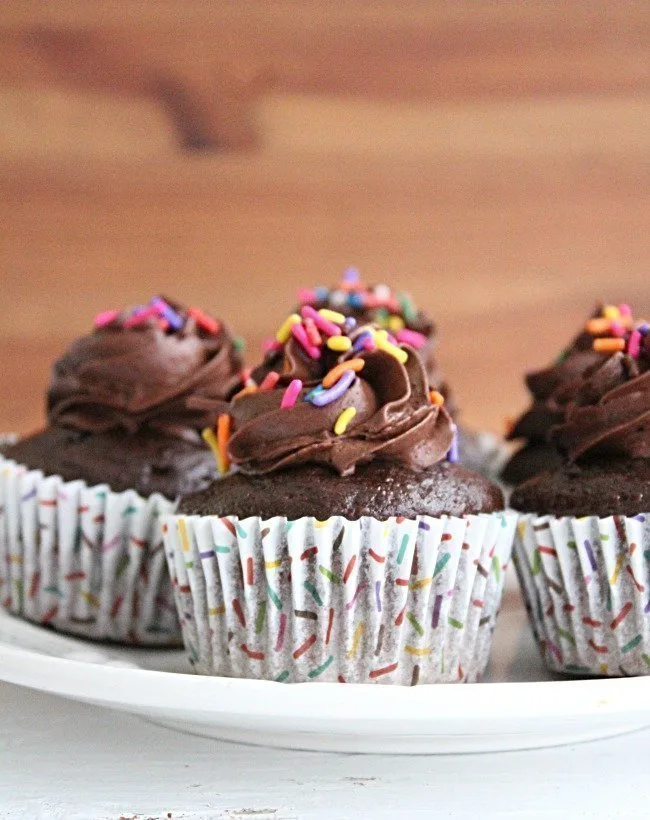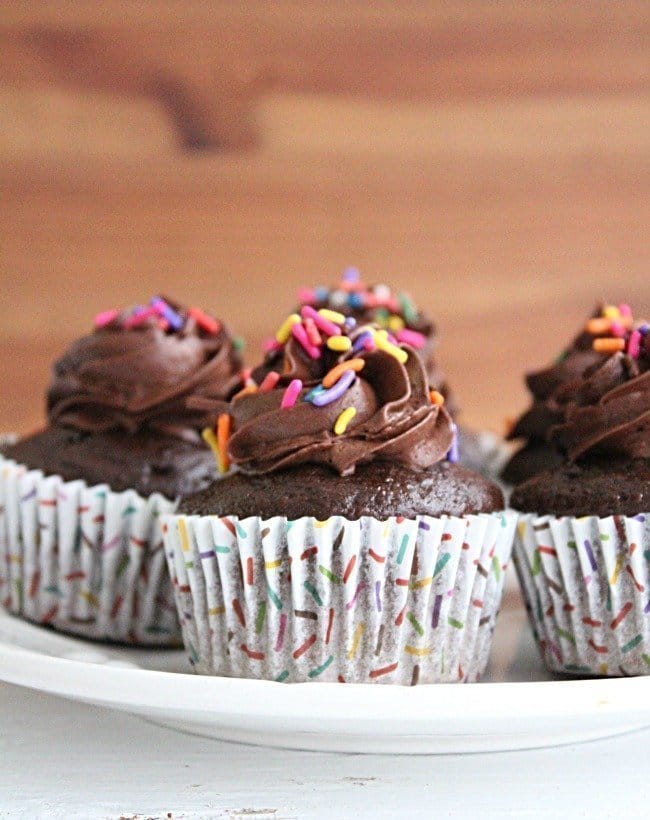 Cupcake time 🧁 🧁 😋
Let me just get right to it ⇢ ⇢ NO, these cupcakes do not taste like spinach. But, they are deeeeeelicious. Plus, you only need five ingredients for them!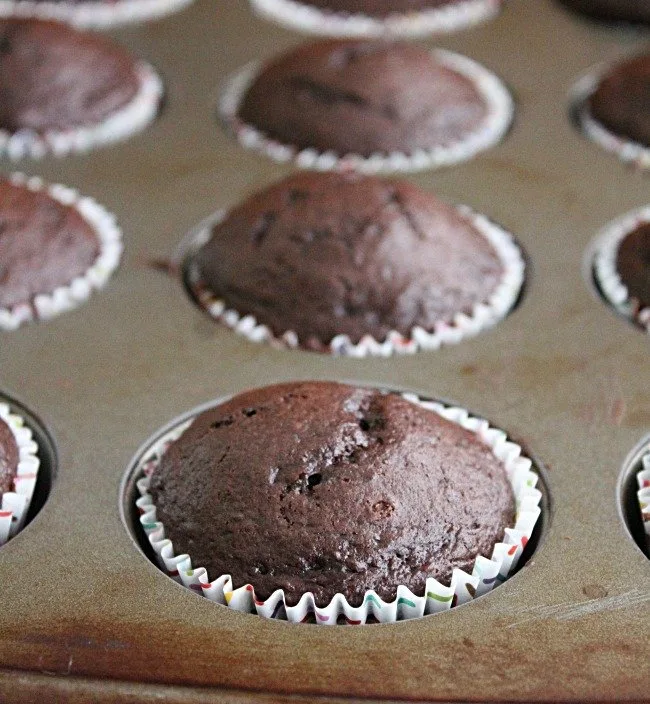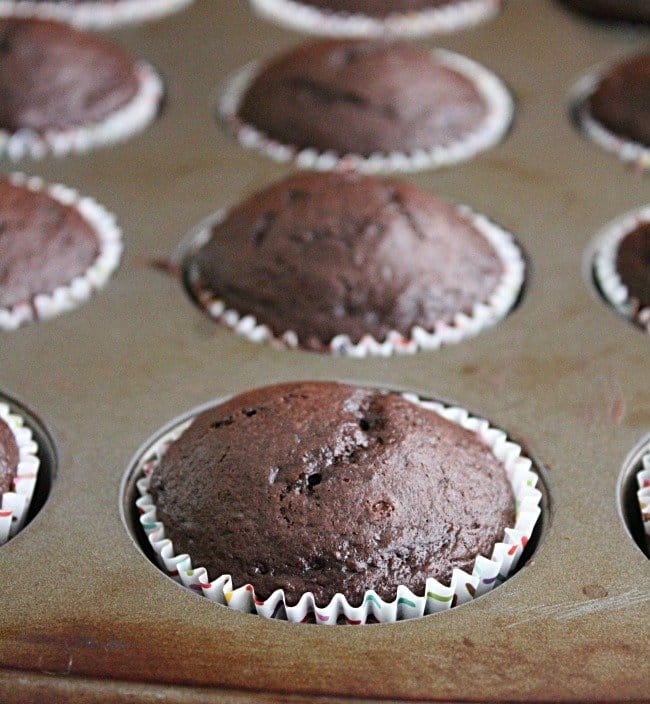 Ingredients Needed:
Chocolate cake mix
Fresh spinach
Egg whites
Milk + Water
A Short Supply List: Mixing bowl + rubber spatula or wooden spoon for mixing. You will also need a 12 count muffin pan ( & liners). Lastly, measuring cups and spoons.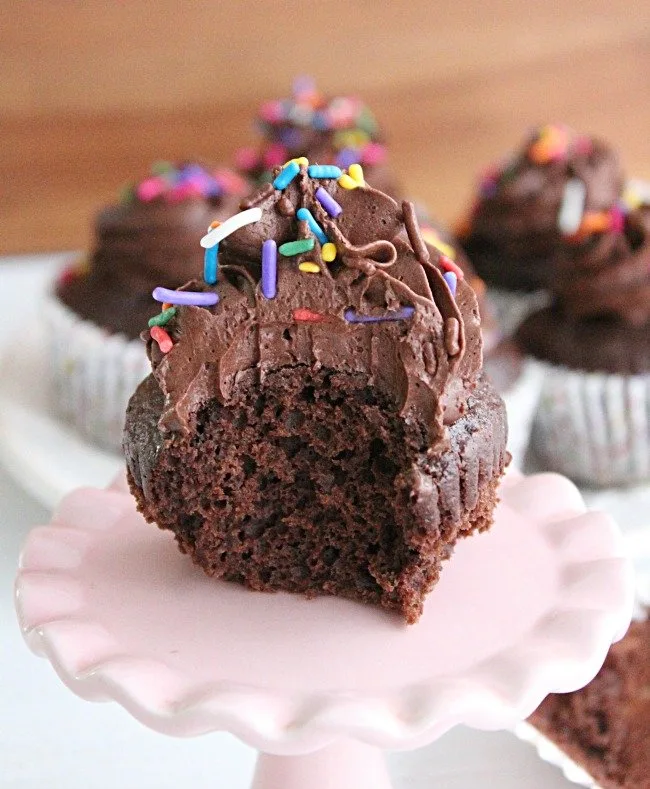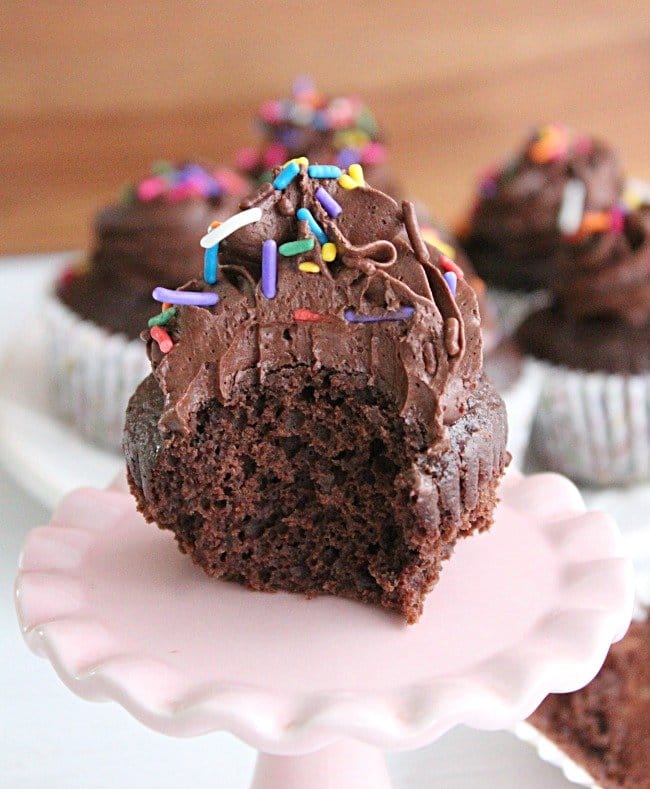 A few recipe notes:
Spinach: You will need 1/4 cup of pureed spinach. You can use canned, fresh, frozen or even, baby food for this. I used fresh spinach ( about 2 hefty handfuls) and pureed it in my food processor.
Milk: I used a unsweetened vanilla almond milk for ours. Regular dairy milk will also work. However, the nutritional information in the recipe card may differ.
Frosting: I used canned chocolate frosting (see recipe card for product). Top them with your favorite frosting recipe (canned or homemade!) or just eat them plain. Either way, they are still yummy. 😉
Serving size: This recipe makes 18-24 cupcakes. If you have just one 12 count pan, these will have to be baked in batches.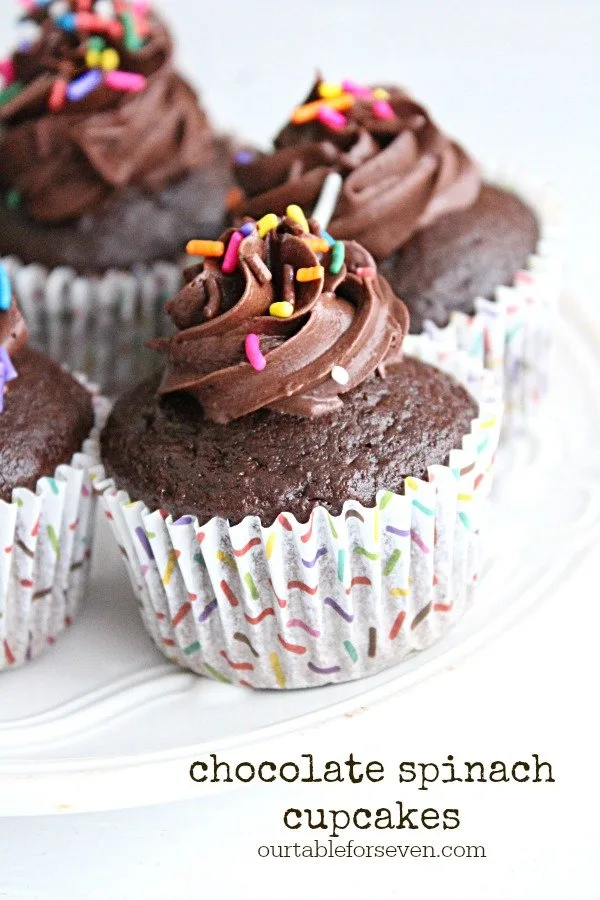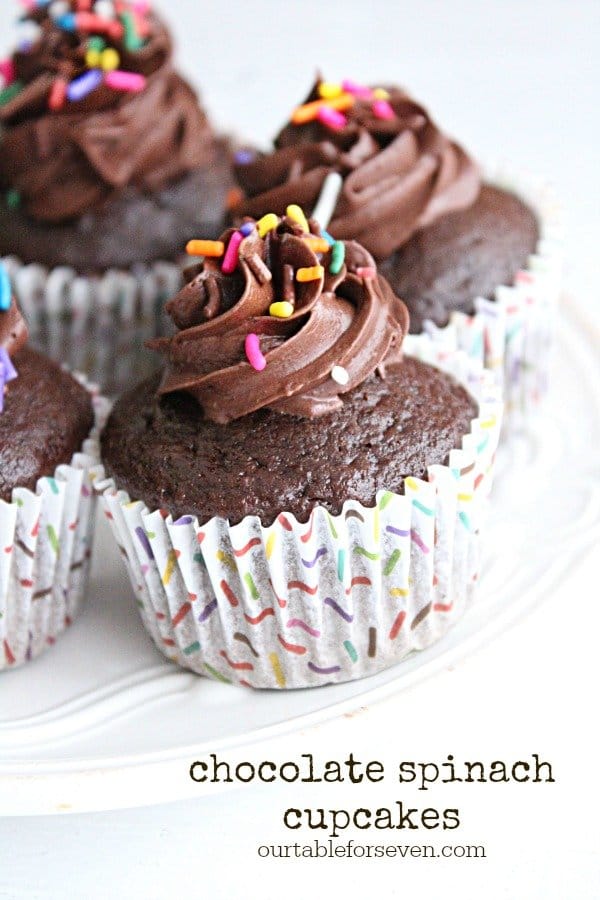 Love baking with a cake mix?
Check out the recipe index for more recipe using the boxed stuff.