Rich chocolate cupcakes with a graham cracker crust and filled with gooey Rolo candies. Then..topped with cream cheese frosting and caramel sauce.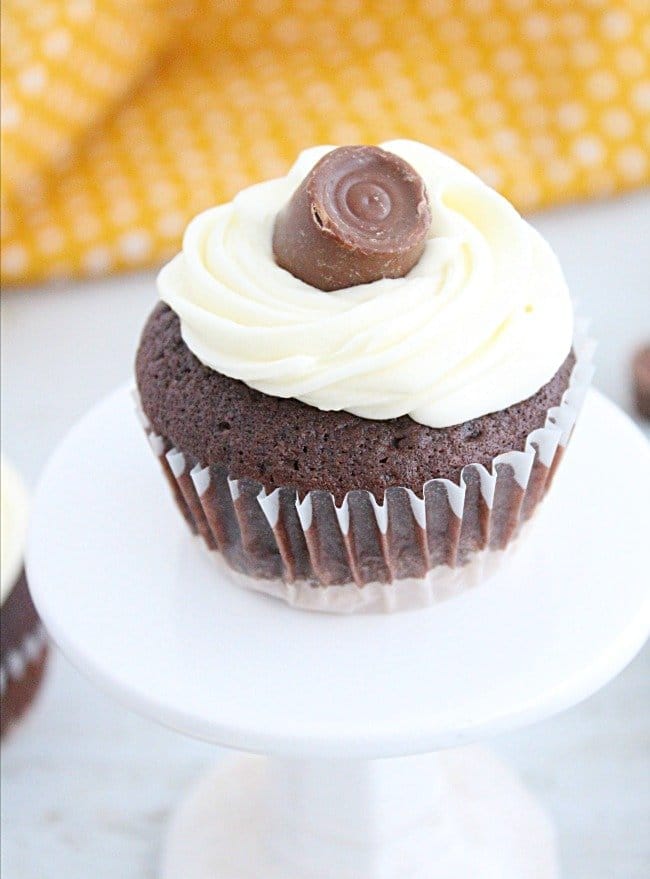 Looking for more cupcake recipes? Check out my Cupcake Board on Pinterest.
My favorite dessert = cupcakes.
How to make cupcakes better? 👉 👉 Add gooey pieces of candy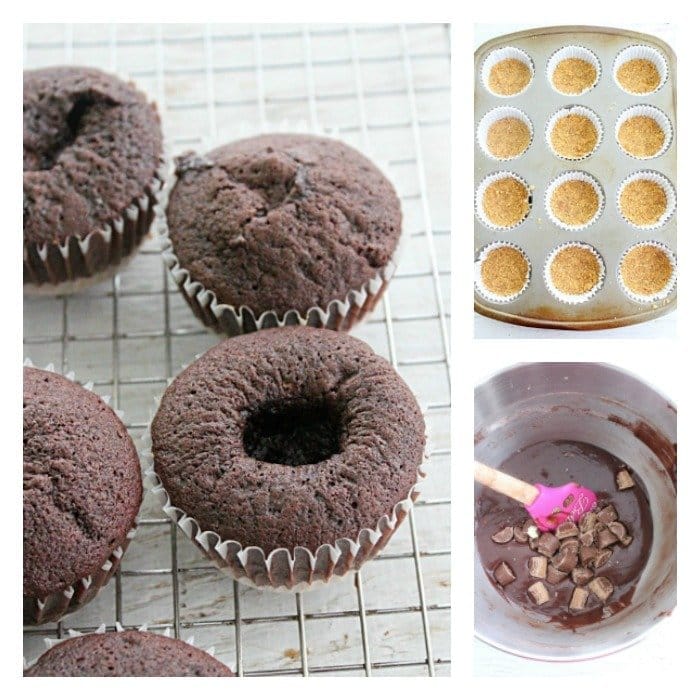 Gather your Supplies:
12 count muffin pan + liners
Electric mixer + mixing bowl
Ice cream scooper (for batter) or spoon
Measuring cups + spoons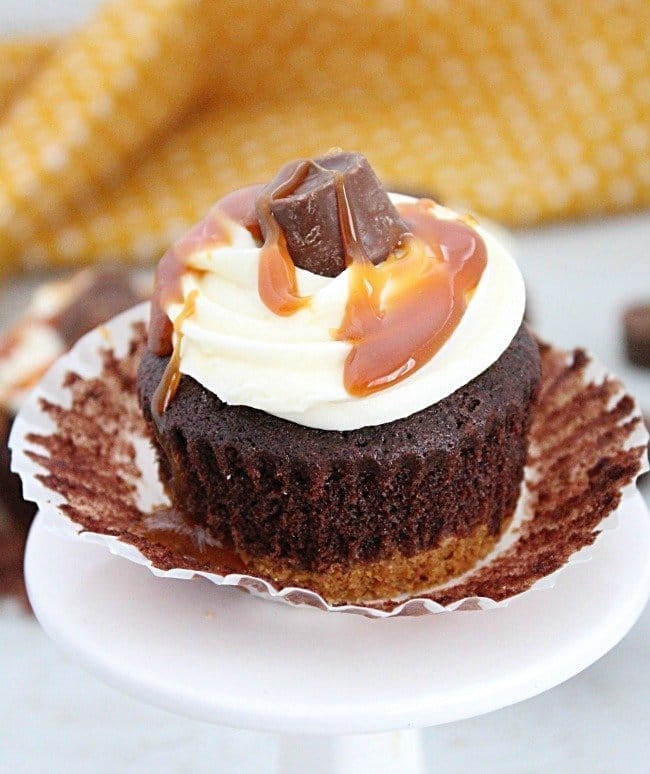 Ingredients for cupcakes:
Flour
Sugar
Brown sugar
Unsweetened cocoa powder
Baking soda
Salt
Butter
Eggs
Milk
Vanilla
Graham cracker crumbs
Rolo candies
Caramel sauce
Recipe Notes:
Yes, use an ice cream scooper! It's a great tool to scoop cupcake batter.
Don't freak out if a few of your cupcake looked a bit "caved in" (see above collage). This is due to the baking with the candies. Frosting will cover that right up. 😉
Be sure to let your cupcakes cool completely before frosting.
Drizzling the tops with caramel sauce is optional, but, highly recommended. Plus, you can make your own caramel sauce.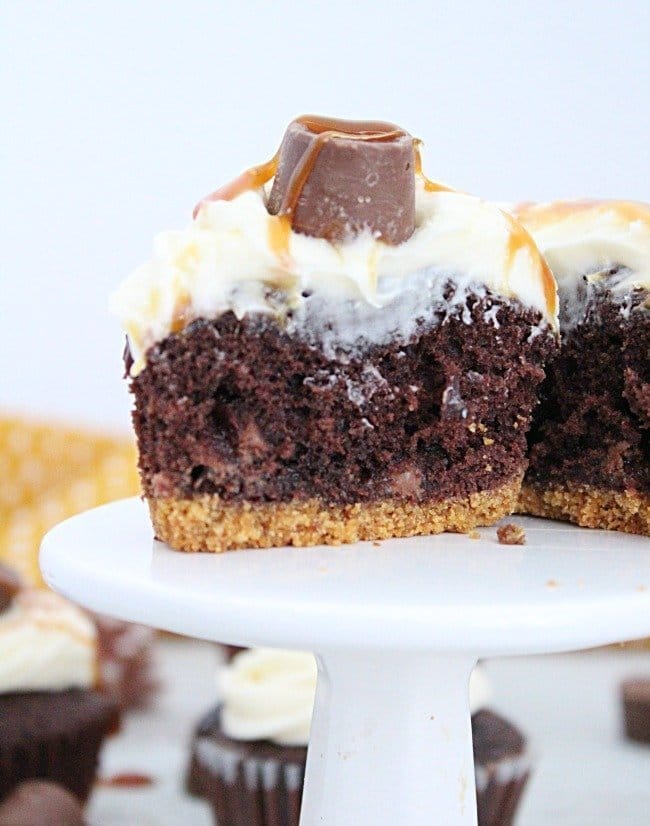 More Cupcakes Here on the Blog: