Classic pumpkin pie with a smooth, chocolate twist!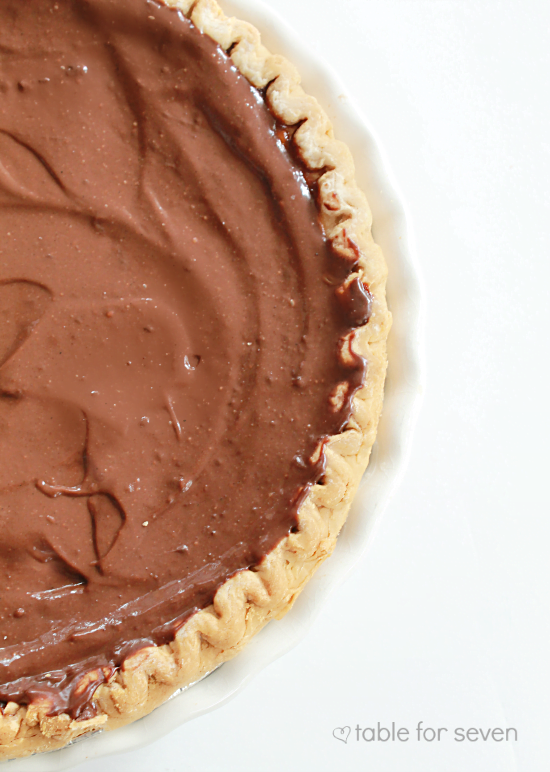 Ingredients Needed:
9 inch deep dish pie crust
Pumpkin puree
Brown sugar
Evaporated milk
Eggs
Ground cinnamon + Cloves + Salt
Chocolate chips
Pumpkin Puree: Be sure it's pure pumpkin, not pumpkin pie filling.
Pie Crust: You will need a 9 inch deep dish pie crust for this one. You can make it homemade, but, for a deep dish, I prefer to go with the frozen variety. Simply defrost it before baking.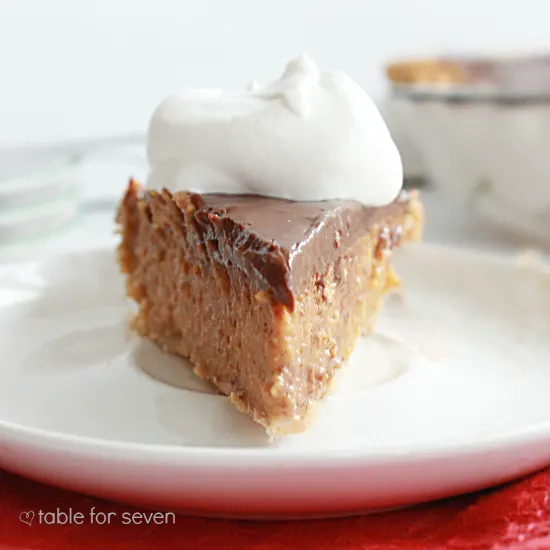 How to Make:
First, let your pie crust defrost. While defrosting, preheat your oven to 425 degrees.
Make the filling for your pie and pour into the pie crust.
Bake for just 15 minutes, then, reduced your oven temperature to 350 degrees.
Continue baking until toothpick inserted comes out clean.
Let the pie cool completely before topping with chocolate.
When cooled, heat egg yolk and evaporated milk for the chocolate topping. Continue until it's thicken. This should take about 5-10 minutes.
Once thicken, remove from heat and stir in chocolate chips. Mix until they are totally melted and it's smooth.
Then, spread over the cooled pie.
Refrigerate for at 2 hours before serving.
Storage: Keep any leftovers in the refrigerator.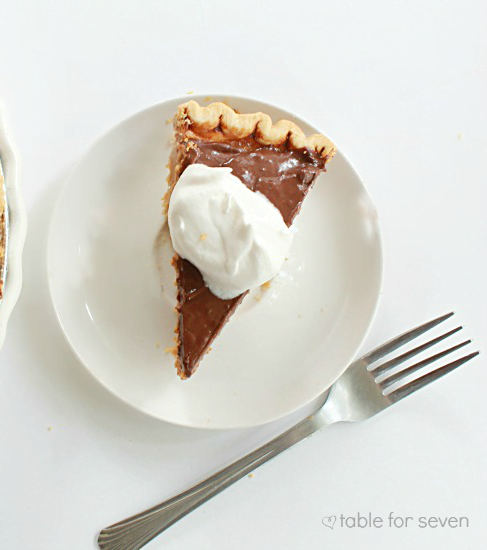 Love Pie? Try these too: