Chocolate Pudding Pie is creamy and dreamy!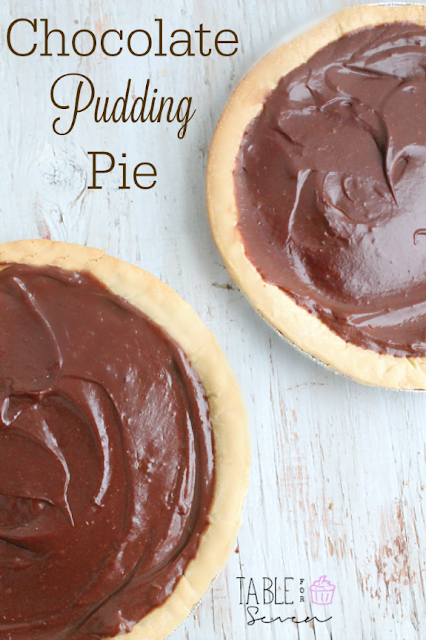 I've been a bit of a chocolate kick lately.
In my never ending search for new food to eat at home and share around here, it's seems everything that catches my eye is chocolate-related. Pies.Cakes.Cookies. Nothing vegetable or dinner related. Just chocolate desserts.
Sooo…you guys may see a bit more chocolate in the coming posts. You don't mind, do ya? Didn't think so.
Right now, we have pie. Of course, chocolate pie. The great thing about this recipe is that you can actually make two pies from it. Yes, two! Kinda nice. You can also just make one that is a bit thicker or just one thinner pie and a few little bowls of the pudding mixtures.
Whatever floats your boat.
Whatever you chose, it will be pretty wonderful and simple. You can chose to purchase you pie crust ( like I did) or go ahead a make your homemade version. Both will work fine. Just make sure your filling gets thick enough to set well. It should like, well, pudding. 😉
Don't forget to top it off with a nice dollop of whip cream-