A moist chocolate pudding cake topped with the fluffiest white frosting. Perfect for a weeknight dessert or a whole party!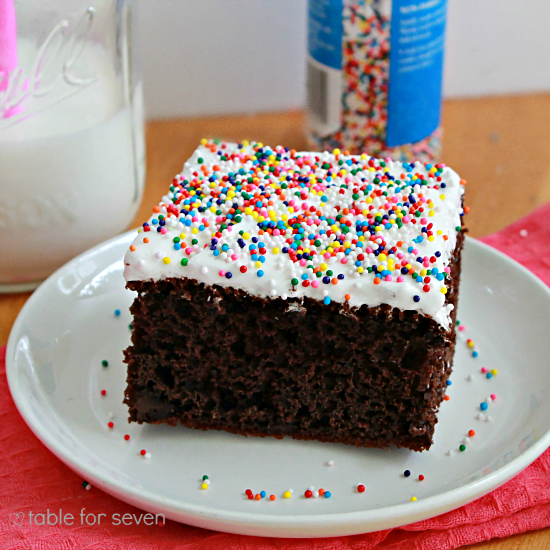 Chocolate Cake= Best Stuff Ever!
Ingredients Needed:
Chocolate cake mix
Dry instant chocolate pudding mix
Buttermilk
Eggs
Mini chocolate chips
Egg whites
Light corn syrup
White sugar
Salt
Vanilla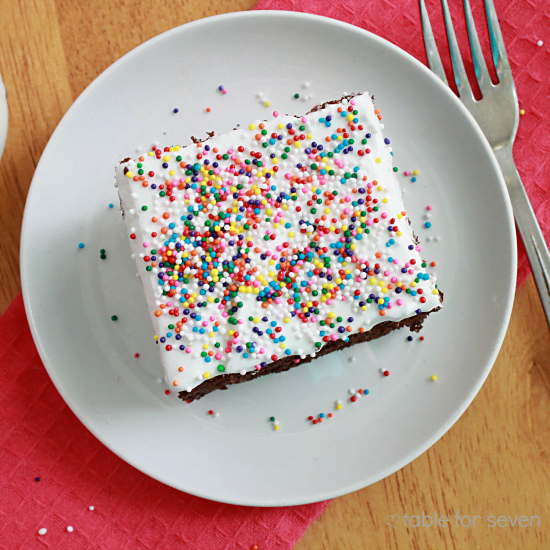 Chocolate Cake Mix: Any brand or chocolate variety will work. Just be sure to stick with a "standard" size box of cake mix. Anywhere from 15-18 oz is fine.
Pudding Mix: Make sure it's INSTANT pudding mix and not cook/serve. Also, do not make the pudding! The dry mix is all you need.
What Makes this Frosting Fluffy?
This is not a buttercream frosting. This is a egg white and sugar based frosting that achieves fluffiness once the egg whites are beaten to stiff peaks.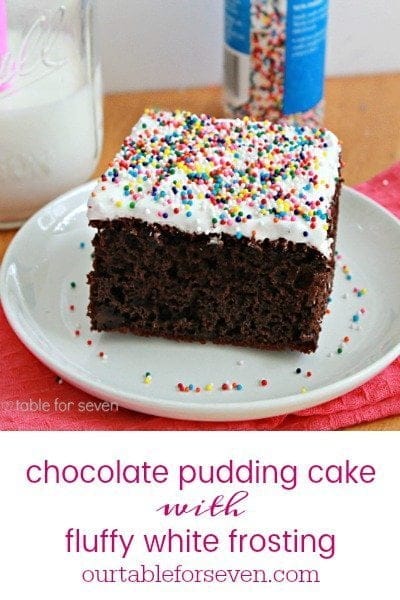 How to Make Fluffy White Frosting:
First, in a saucepan, heat corn syrup with sugar. Continue until sugar is fully dissolved. Remove from heat and stir in vanilla.
In a mixing bowl with a whisk attachment, whip the egg whites and salt until soft peaks form. Then, stream in the warm syrup while continuing to whip the egg whites.
Continue whipping until stiff peaks form. You want them to be shiny white in color and the frosting should not drip off the whisk.
Use the frosting immediately…it sets quickly!
STORAGE:
Keep any leftover frosting in an airtight, covered container in the refrigerator. Use within 2-3 days.