Ooey, gooey chocolate chip bars filled with pecans and toffee!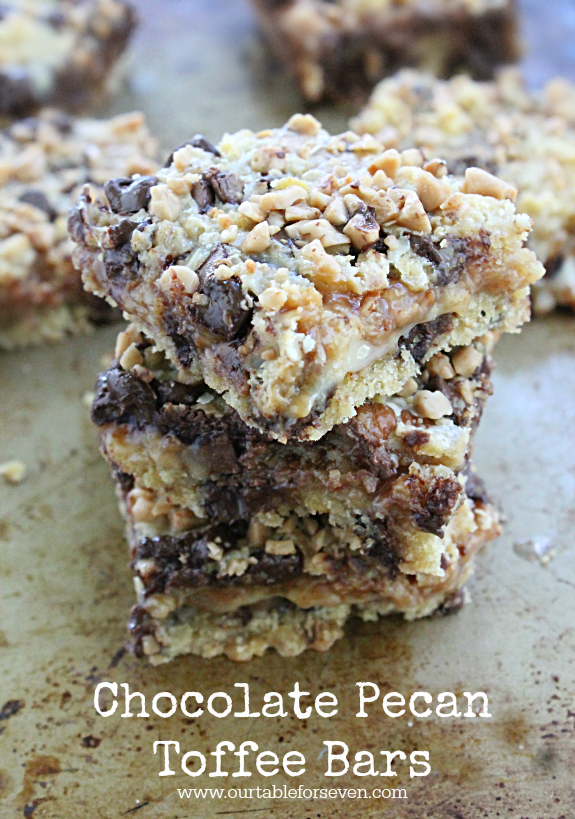 It's hard to believe that October 1st is tomorrow. Where has this year gone? It seems like we were just enjoying fireworks on the 4th of July. It's just totally nuts to me.
Well, it is Friday, though! Any big plans for you guys this weekend?
We don't have much, but, are going to our local library tomorrow. We are going to learn about different types of wildlife animals. Wolves, skunks, porcupines. The organization that is running it, is bringing these animals to the library. So, we will encounter a real live wolf, a real live skunk, etc. The kids are so excited! It will be interesting and a good learning experience for us all, so, let's hope it doesn't freak anybody out.🤞
For now, we have some amazing bars to share!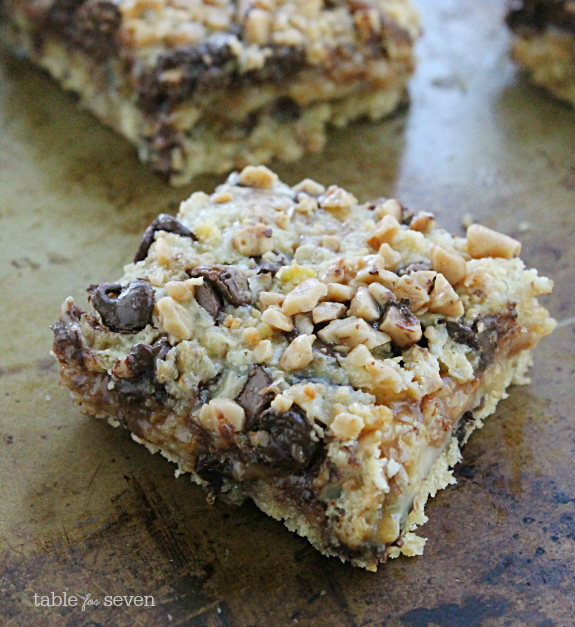 A breakdown for you:
Mix your flour and brown sugar for the base.
Then, you are adding in butter, an egg, chocolate chips and pecans to that flour/brown sugar mixture. This is your dough base.
Set aside a portion of your dough base. Take the remainder and press it into your greased baking pan and bake.
Remove from the oven (be careful!).
Spread the base with sweetened condensed milk, then, sprinkle on toffee bits, your remaining dough and then, chocolate chips.
Bake again.
Finish them off with more toffee bits.
Yes. 😋 😋 😋 😋
A few steps, but, they are easy ones and worth every minute!