This slab pie is ooey, gooey, plus, loaded with chocolate and pecans!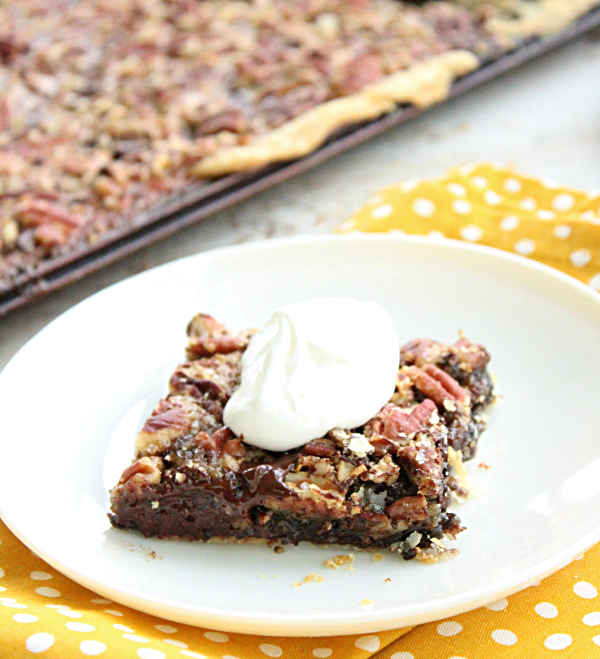 We started our week with chocolate, so, it seems like the perfect way to end the week would be with chocolate too.
I do so love that idea, don't you? 😋
While this slab pie is just as delicious as the poke cake and also loaded with chocolate love, it is quite different. Mostly, because, it's a pie. (You probably already guessed that though). A slab pie to be exact.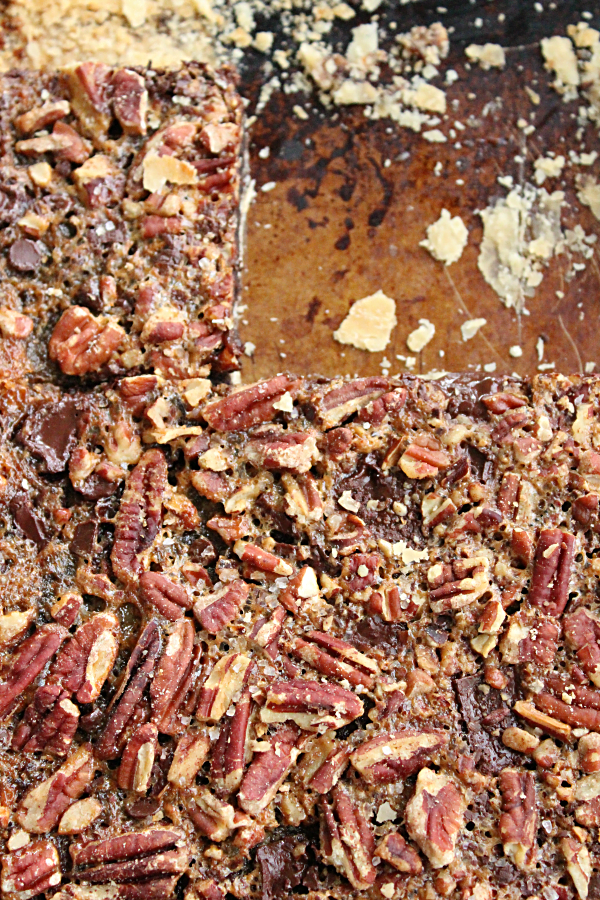 Have you made a slab pie before? I have seen them all over the Internet,but,honestly,this was my first slab pie experience.
Instead of having your pie baked in a standard 9 inch round pie, plate, you bake it in a large, flat, rimmed 10 inch baking sheet.
Now, I'm a total cheater when it comes to a dough pie crust. I go with the refrigerated stuff. For this pie, you will need the whole package of pie crust. That means, 2 crusts. If you decided to go homemade, double what you would normally use for a standard 9 inch pie crust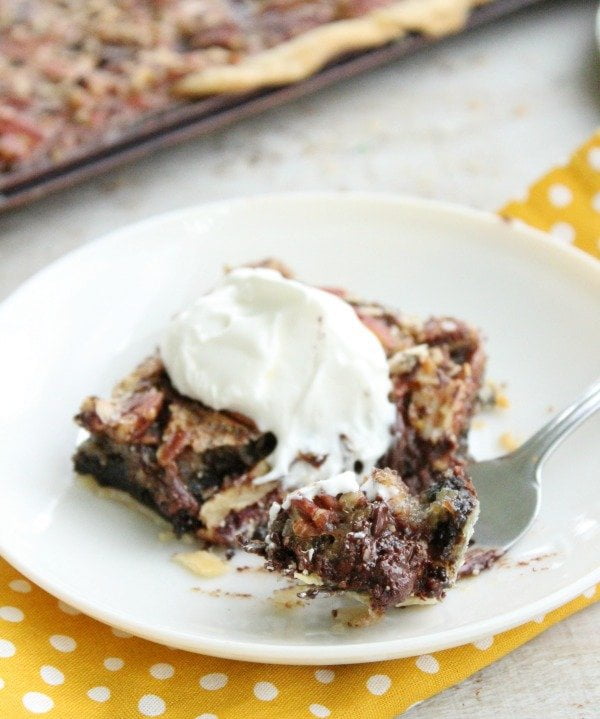 A breakdown for slab pie:
You will lay out both pie crusts on your baking sheet. You can overlap them in the middle, that's OK. Just be sure to seal the seam up really well.
Then, you will add a chocolate-pastry-type layer on top of your pie crust base.
Bake.
Next, add the ooey, gooey, chocolate, sugary filling.
Top that with more chocolate and your toasted pecans.
Bake again!
That's it. Seriously, it's easy. Letting it cool before you eat is the toughest part of this one. 😉
Just a small note: It's rich and again, gooey. Cutting the pie in smaller servings is probably a good idea.
Don't forget to serve it with a dollop of whipped cream or vanilla ice cream-