Just three ingredient for these bite size treats! Creamy chocolate mousse piped into fluffy puffed pastry cups. Great for a party or gathering.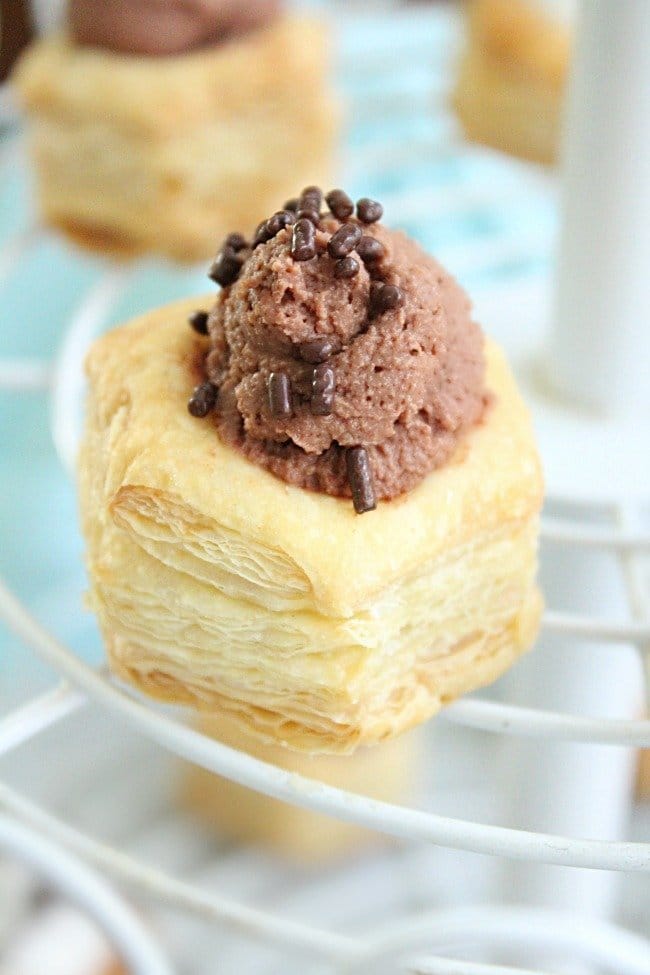 With the holiday season just around the corner, you need to start getting a few dessert recipes ready. If you are attending a few parties or hosting, make things easy on yourself..go simple and quick.
These cups fit that bill perfectly.
Just Three Ingredients!
Chocolate chips
Whipping cream
Frozen puffed pastry cups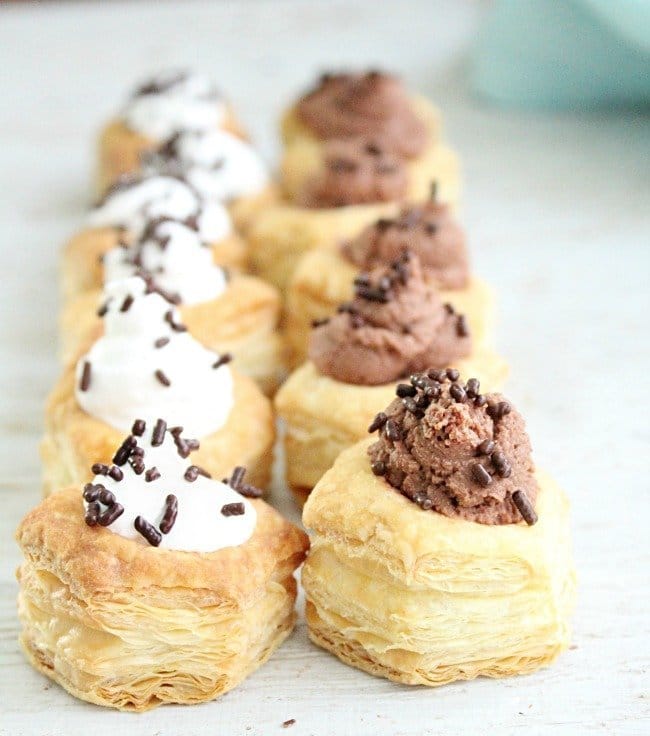 How to make your cups: Bake cups according the box instructions. Let them cool to room temperature.
Make your mousse: Melt chocolate chips in a microwave safe bowl until smooth. Do this in 30 second intervals, to prevent burning. Be sure to let the melted chocolate cool for 20-30 minutes.
Next, beat the whipping cream until soft peaks form. Make sure the whipping cream is cold before beating it! Once it's done, gently fold in the melted chocolate until is fully combined.
Finally, spoon or pipe the mousse into the baked cups. If desired, you can top them with sprinkles, coconut, or chopped nuts.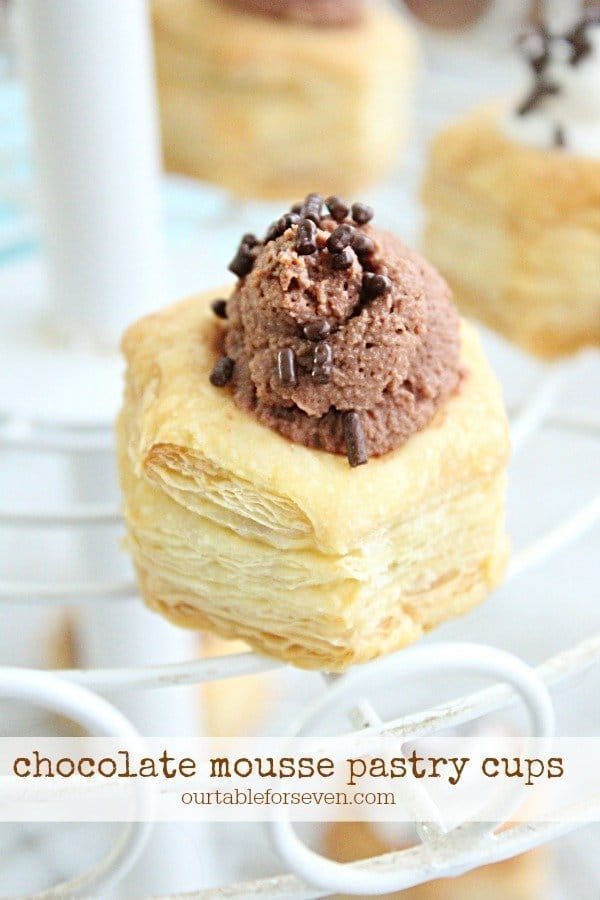 A few recipe notes:
I used frozen puffed pastry cups for this recipe. They are smaller than the puffed pastry shells that were used in this recipe. You can use either one for these.
The amount of chocolate mousse should fill 12 of the smaller cups or 6 of the larger shells. The package for the smaller cups was a count of 24, so, I filled the remaining 12 with a packaged whipped vanilla icing.
Keep any leftovers in the refrigerator.