Looking for the perfect holiday dessert? You've come to the right place! Creamy cheesecake bars made with eggnog and chocolate chips. All baked on a yummy Oreo cookie crust.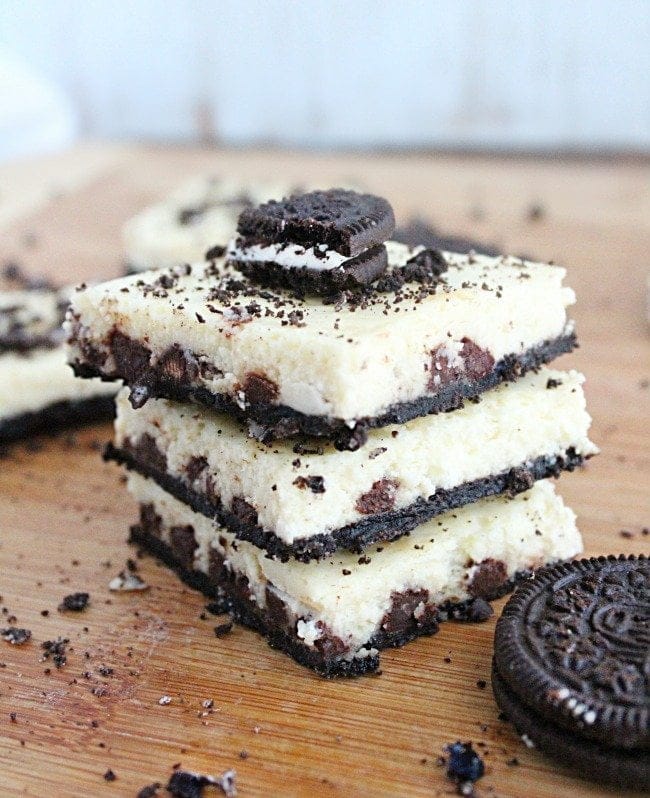 Each holiday season, I try and share at least one eggnog recipe. I'm not a huge fan of drinking eggnog, but, I sure do love to mix it in desserts, so, it's a treat to give it a whirl each year.
This season, I decided to give an older eggnog post a face lift and re-share it with you guys. They were originally shared back in 2013 and have been a favorite on our holiday dessert table ever since.
They are creamy cheesecake bars made with eggnog and filled with chocolate chips. All sitting nicely on an Oreo cookie crust. You don't want to miss out on these!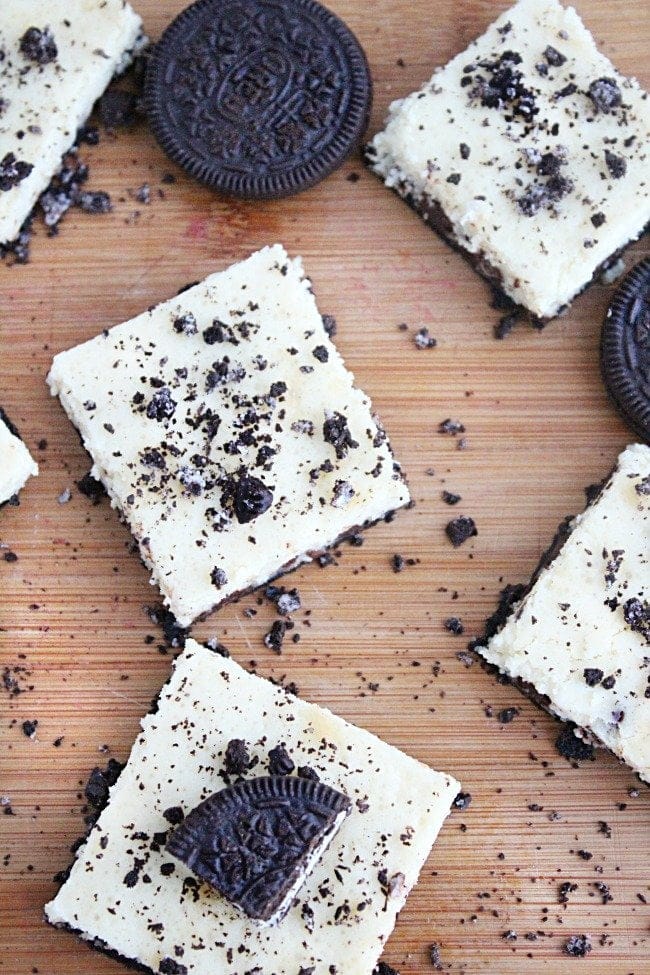 Your Kitchen Supplies List:
9 x 13 baking pan + non stick cooking spray
Electric mixer + mixing bowl
Rubber spatula
What Ingredients You Will Need:
Oreo cookie crumbs.
Butter.
Cream cheese.
Sugar.
Eggs.
Eggnog.
Chocolate chips.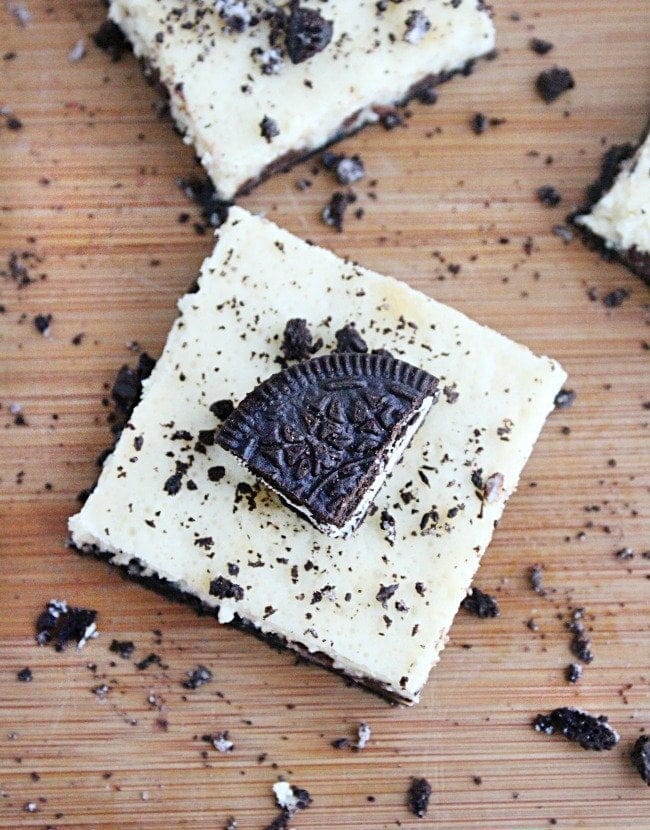 A Few Recipe Tips + Notes:
Make sure your cream cheese is softened before mixing. It will give your cheesecake its creamy consistency.
You can purchase pre made Oreo cookie crumbs or make them yourself in your food processor. If you make them on your own, you will need approx 1- 2 sleeves from a family pack of cookies.
Keep any leftovers in a covered container in the refrigerator. If you are storing them in pieces, add a piece of parchment in between to avoid them sticking together.
When cutting the bars, run a sharp knife under warm water before slicing. This will give you a cleaner cut.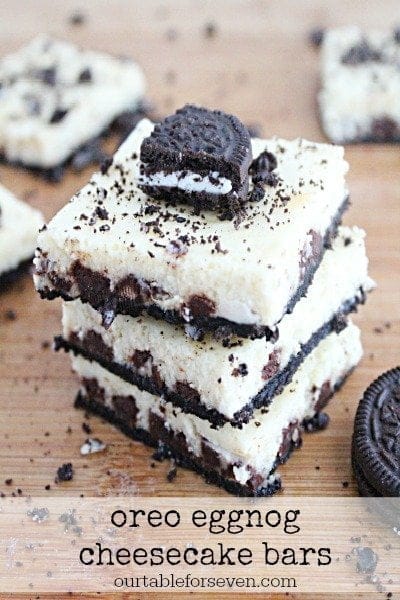 Love Eggnog? You Need to Try these Too!