Attention chocolate lovers 📣 Your perfect cookie is here! Soft, chocolate cookies with a creamy, chocolate filling.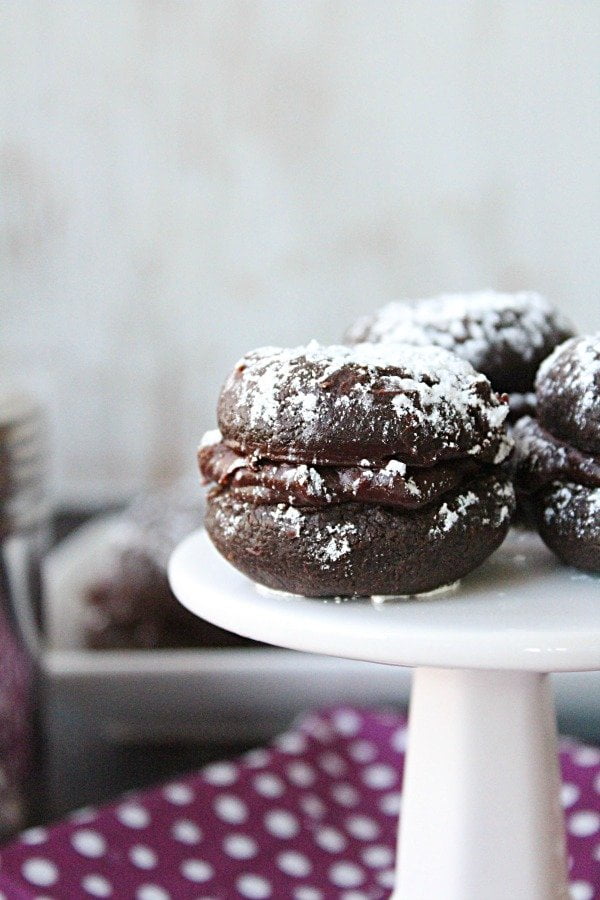 Ingredients Needed:
Flour
Cornstarch
Butter
Vanilla
Brown sugar
Unsweetened cocoa powder
Chocolate chips
Whipping cream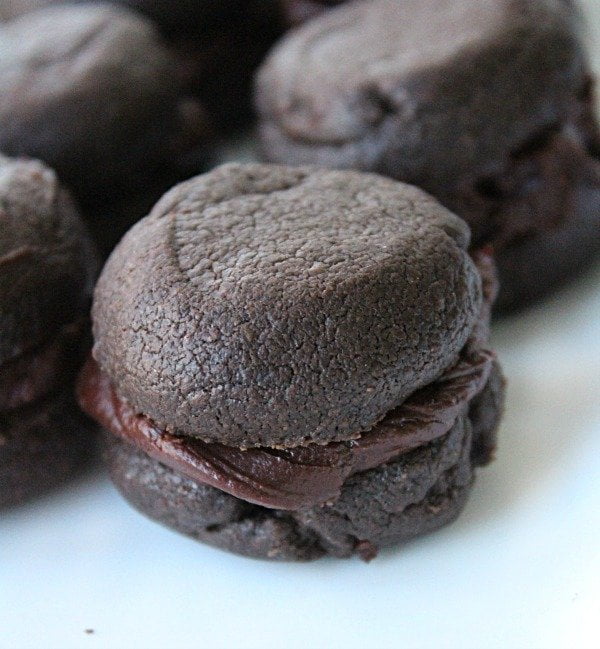 No Eggs? Nope! These cookies do not contain any eggs.
Brown Sugar: If desired, you can replace this with regular white sugar or coconut palm sugar.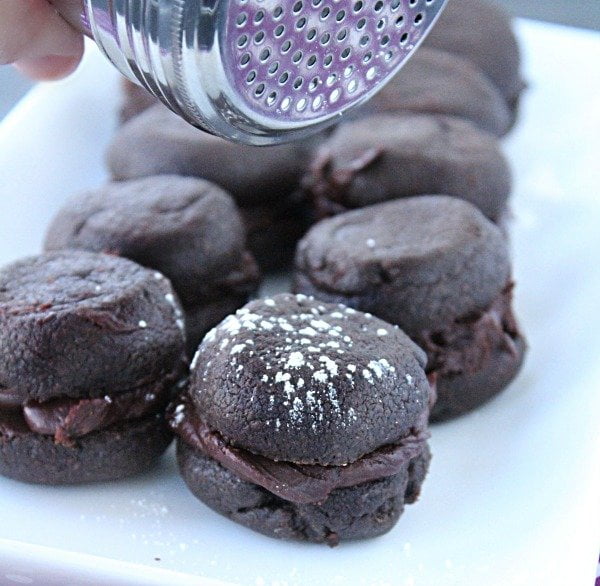 Recipe Notes:
Don't forget to make sure your butter is softened before using. Remove it from the fridge and let it sit at room temperature before using. If you are using frozen butter, let it sit out for several hours before using.
Make sure you let your cookies cool completely before adding the filling.
Keep any leftover cookies in a sealed container. There is no need to refrigerate them, unless it is hot/humid in your area.
Love Sandwich Cookies? Try These Too: