Chocolate Chip Pie = Total Happiness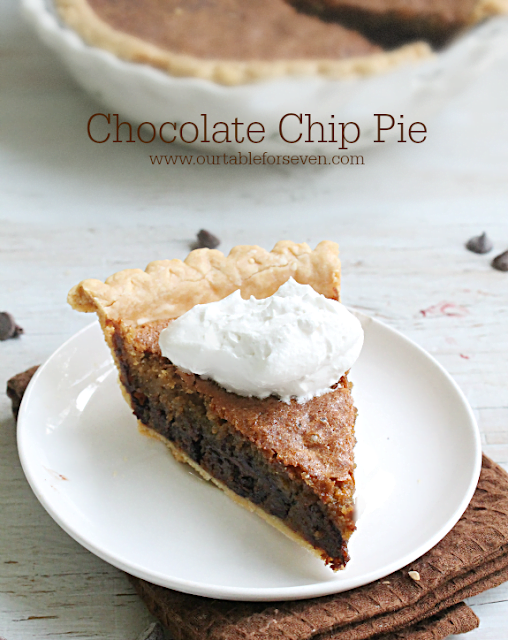 It's holiday season, so, it's pie season, right?
Just last week, we had the yum Salted Caramel. Today, we've got some chocolate for you! I know, you're excited.
This pie was made a few weeks ago, but, I've avoided doing the post for it. Every time, I would look at these pictures, I would literally want to go make it again. It's just so darn good.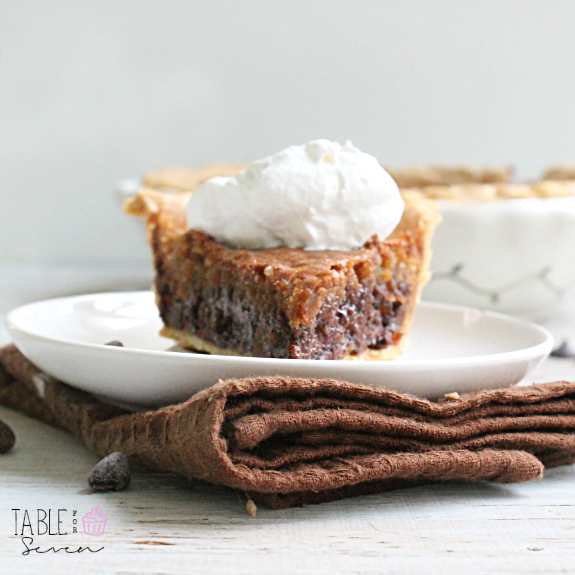 Now though, there is a problem: What pie to make for Thanksgiving? Salted Caramel or Chocolate Chip?
Decisions. Decisions. What do you guys think? Should I pick one or just make both?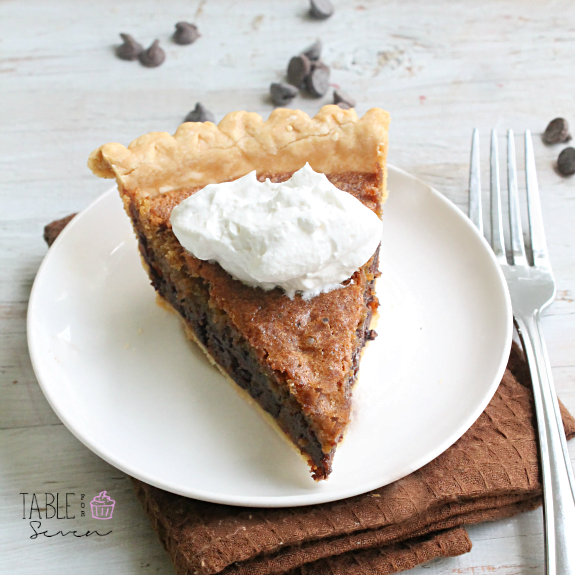 Oh, probably, both. It's a holiday. Why have any additional stress, right? 😉
This Chocolate Chip Pie is a chocolate, gooey dream. Plus, it is even better when you serve it warm, with a big dollop of whipped cream or vanilla ice cream on top. We are talking some serious, fab pie here, my friends.
Happy #PieSeason!