Chocolate chips,walnuts,caramel and chocolate syrup make up this decadent dessert!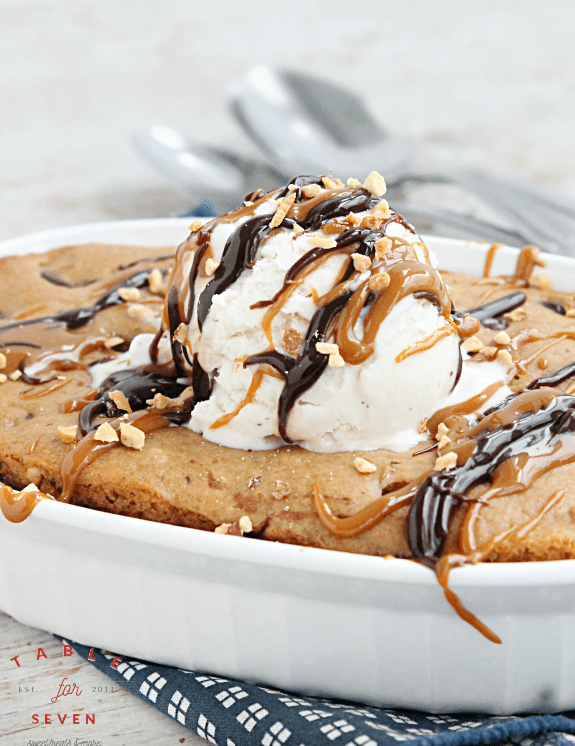 Chili's is one my favorite restaurants. (Their tacos are just so good!). Also, at our location, kids eat free on Tuesdays. Saves me a ton of money. Win and win.
When I came across a copycat recipe for their Chocolate Chip Paradise Pie, I just had to give it a try. I'm not positive that this is still on their dessert menu, but, honestly, who cares?!
It's holy-cow delicious.
Friends, this is one decadent dessert.
The Breakdown:
The crust is a simple graham cracker crumb variety.
Next, you top that with chocolate. Cook it and let it melt.
Then, your batter is filled with your typical chocolate chip cookie ingredients.
Bake it up!
After and when it's still warm, top with vanilla ice cream, chocolate syrup and caramel syrup. I also added a few nuts to dress mine up a bit more.
Dig in.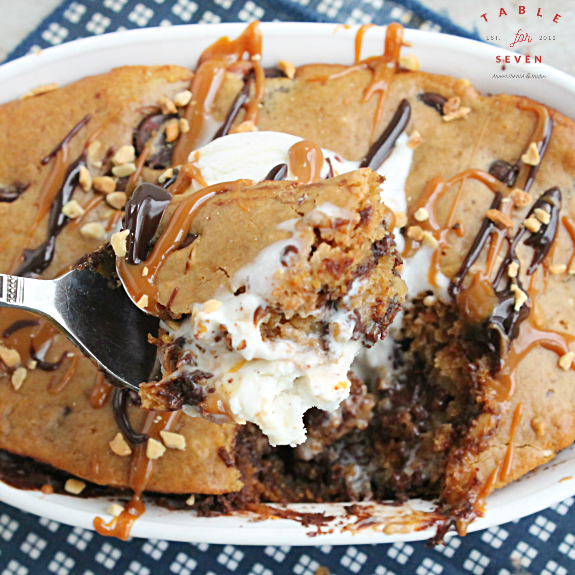 Just a side note:
You need a pretty small dish to bake this in. I first tried this in a 9 inch pie plate. It didn't work out that well at all.(too big!) I gave it a try in a small Corning Ware dish. It's the 475 ml size. (It's exact measurements are: 7-1/2″ x 4-3/4″ x 1-1/8″ ) It worked perfectly.
Do not worry about not having enough for a small group. It's very filling and feeding 3-4 people shouldn't be an issue.
It's really good..you must try immediately.