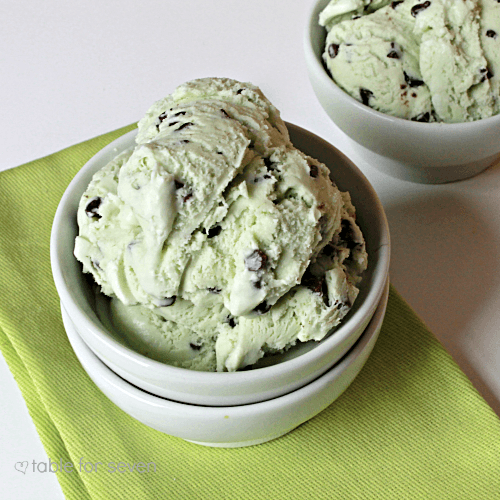 If you follow me on Instagram, you may of seen that a shipment of natural food coloring arrived at my house this week. If you don't follow me..well, come join me 😉
Anyway, this is such a good thing.
You see, as I've mentioned a few times before, we try extremely hard to not give the kids artificial food dye. They get a little nutty when they have it. One of my kids get seriously hyper after ingesting anything with red dye.
It's not always easy to avoid though. Did you know they put yellow food dye in the tubes of refrigerator crescent rolls? It's everywhere!
The food dye in this ice cream as mentioned, all natural. The green is from cabbage and spinach.Yes, using real spinach or cabbage is a much cheaper alternative than purchasing the bottles.
However, it didn't work well for me. It was a bit of a mess. Purely due to my error and lack of patience though. By all accounts, it's a great way to add naturally dye your desserts.
As for this ice cream..it's an extremely easy chocolate chip mint that really doesn't need dye. But, it's just a bit more fun with it. Especially with St Patrick's Day right around the corner. ☘