Creamy, fluffy pancakes made with cream cheese and loaded with chocolate chips!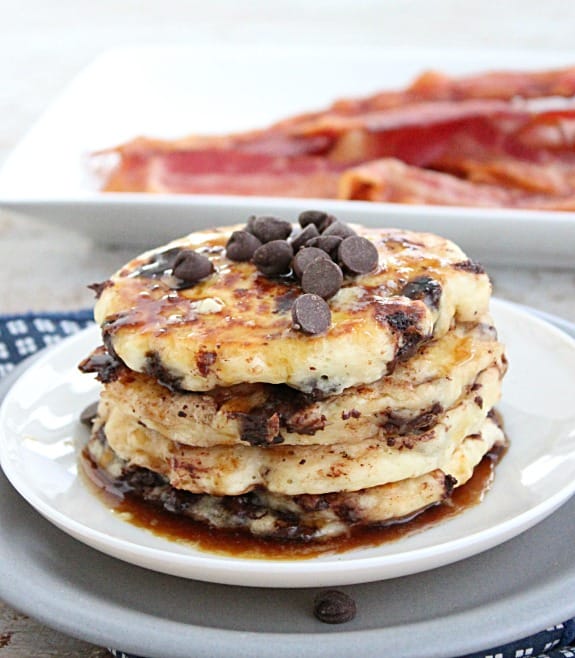 My kids totally love chocolate chip cookies.Chocolate chip cookie bars. Chocolate chip cake.Chocolate chip ice cream.Chocolate chip granola bars. Chocolate chips right from the bag.
You get the point, they love chocolate chips.
Then, why do two of my children not eat chocolate chip pancakes? That's weird,right? I think so too.
Well, that's OK. More for me. 😉
These are a little different from your average chocolate chip pancakes. They have the added bonus of cream cheese in them!
The Chocolate Chip Cream Cheese Pancakes are light, fluffy and have a nice, creamy, rich texture to them. Of course, the chocolate chips give them an extra kick too.
Ours was topped off with warm Homemade Maple Syrup…sooo good!