Delicious cinnamon rolls loaded with edible chocolate chip cookie dough and require no yeast!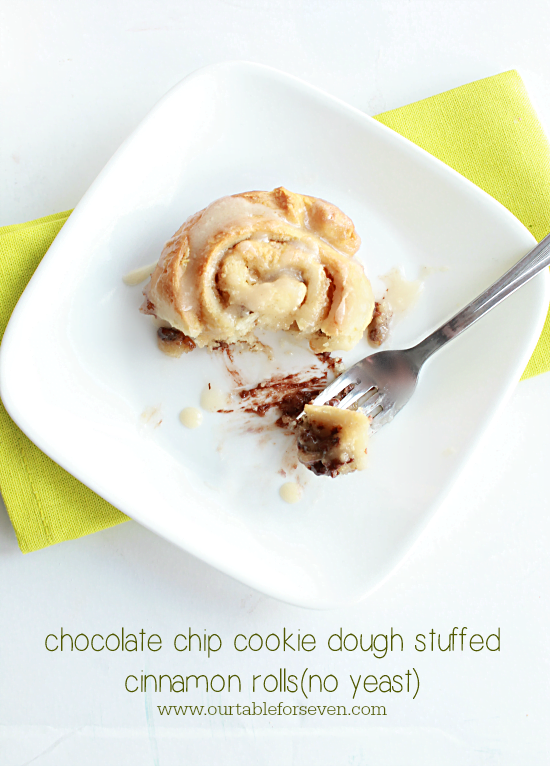 I am such a sucker for cinnamon rolls.
They are so addicting! We eat them way more than we should at our house. They are consumed anyway from homemade, to the bakery version, to even the kind in the tube.
Yes, the tube. Don't hate me. I can't help myself.
Let's be honest. Homemade is always the way to go with cinnamon rolls. But, it's the whole yeast and waiting to rise issue that will deter me from making them.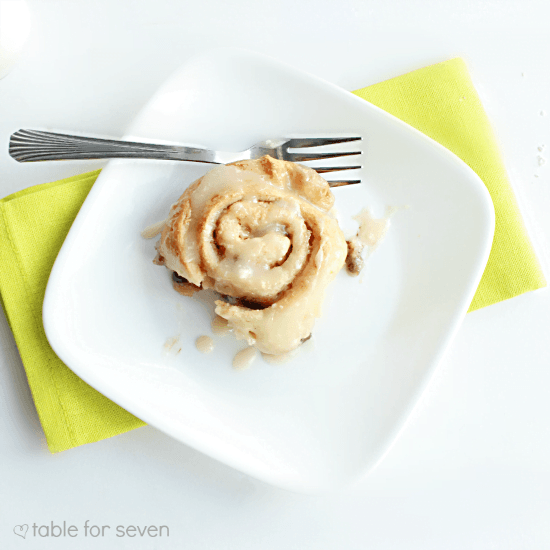 You see, my patience level is that of a 3 year old, so,waiting = no fun.
These little gems however, do, not need any yeast. There is no waiting. No rising. Just mix up your dough and bake them.Very easy and you can still have your homemade cinnamon rolls.
Plus, these are stuffed with chocolate chip cookie dough. Strictly because, it's chocolate chip cookie dough. 😉 It's delicious.
They are a soft, warm, gooey, chocolaty, delight that you should not pass up.