A creamy sweet dip that tastes just like chocolate chip cookie dough. Dip your cookies, graham crackers or fruit for a fun treat!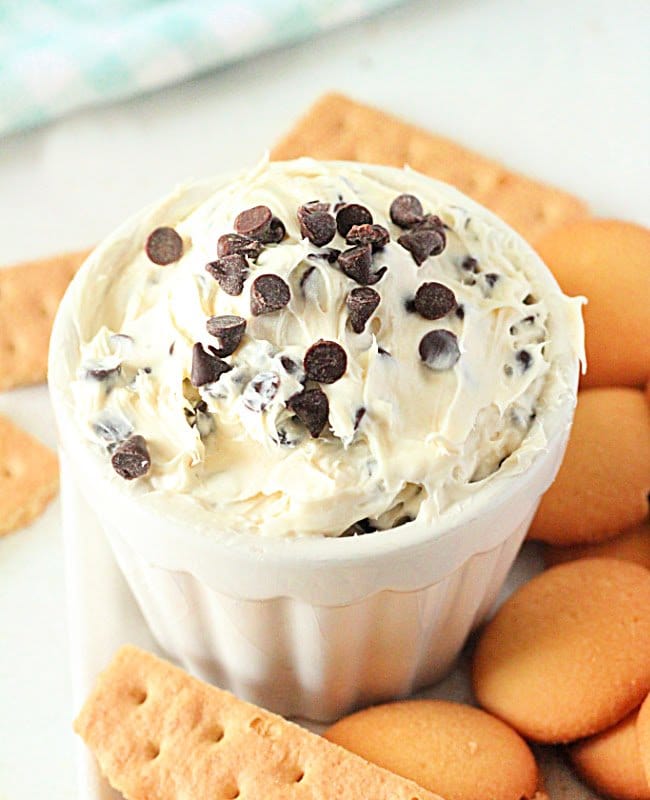 I've said this before, but, isn't the best part of making chocolate chip cookies the dough? Be honest, you sneak a swipe from the bowl when you're making cookies, right?
Yes, I admit to doing this and have passed this habit down to my kids. They are also chocolate chip cookie dough eaters.
This dip is the next best thing to that dough, except, no eggs! So, eating large quantities of it is perfectly acceptable.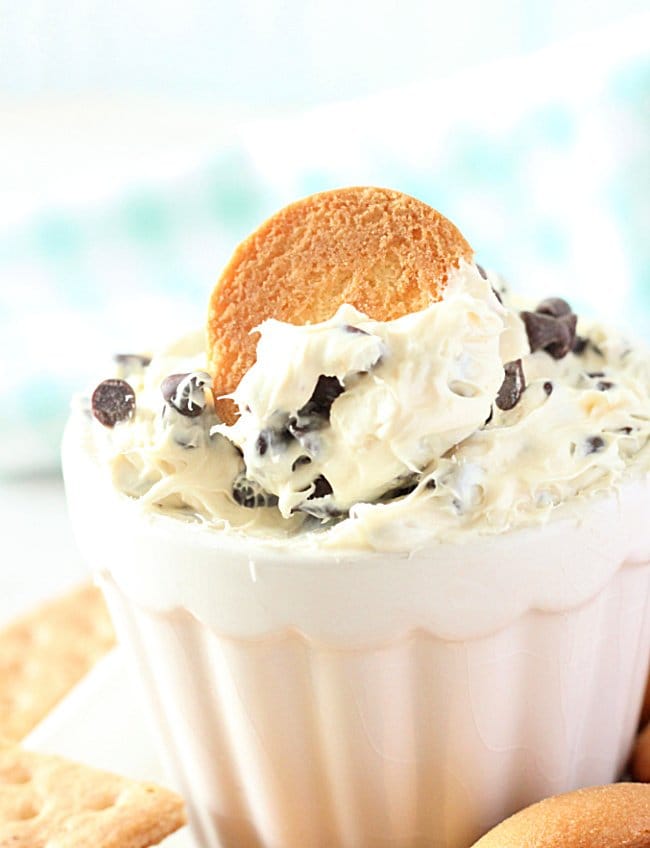 List of Ingredients:
Cream cheese
Butter
Powdered sugar
Brown sugar
Vanilla
Mini chocolate chips
Can I use low fat or fat free cream cheese? Yes, that's fine. Note: That will change the nutritional numbers listed in the recipe card.
Butter and Cream Cheese: Be sure they are softened before mixing in. This will give your dip it's creamy texture.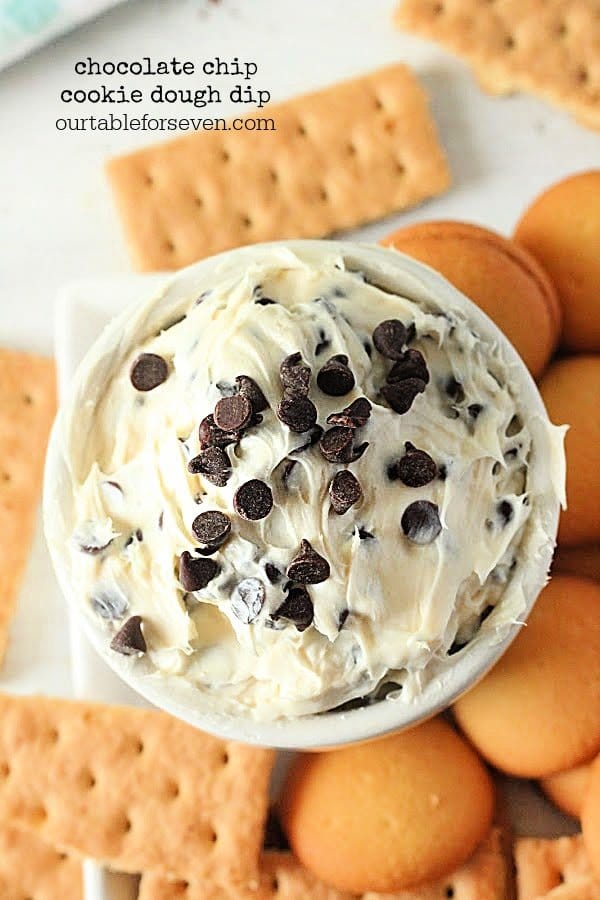 More Dips to Dip: