A supersize chocolate chip cookie in cake form. Topped with a creamy, buttery frosting!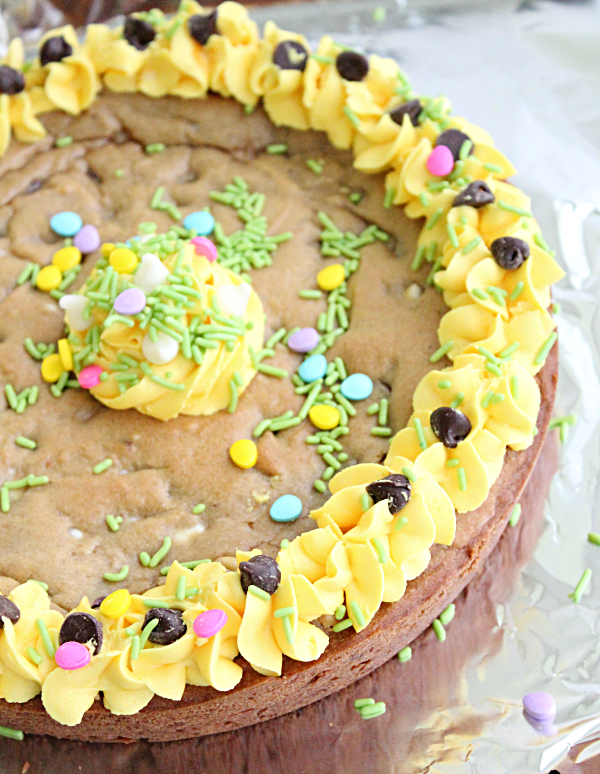 A few weeks ago, my youngest and I baked this fabulous cookie cake together. He is a huge lover of things baked goods and is always asking me to bake something with him.
Baking just average chocolate chip cookies is not what he wants to do. It has to be special and it has to be decorated. Lately, he also requires that our special baking projects are to be photographed. I kid you not.
My child. Future food blogger!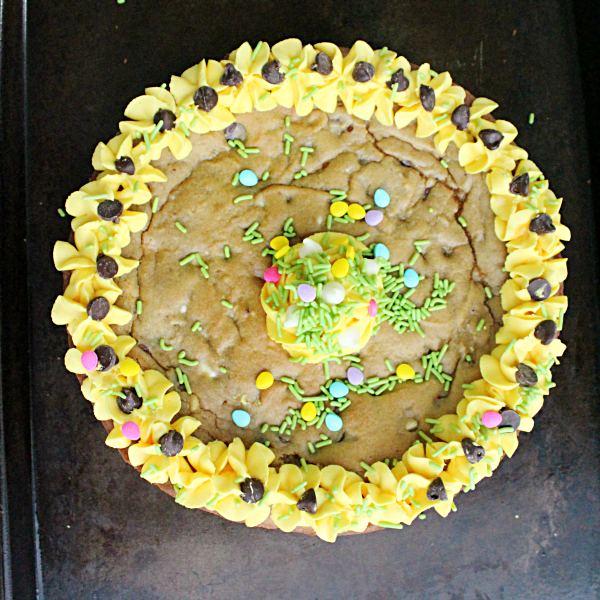 So, we baked up this cookie cake, decorated it (per his instructions), to look like a sunflower, then, photographed it.
We also decided that this is one seriously delicious cookie cake, therefore, it just had to be shared with you guys.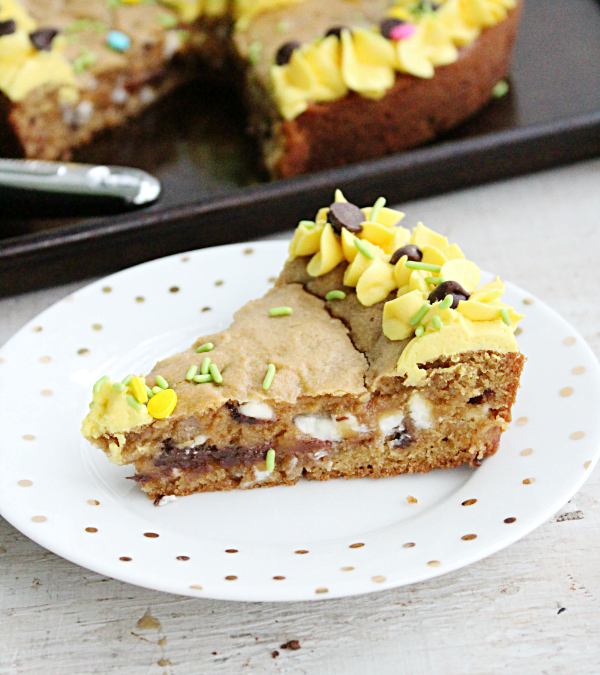 This chocolate chip cookie cake is, as mentioned previously, seriously delicious!
Soft, loaded with chocolate chips (both regular and white chocolate) and finished off with a sweet frosting along the edges. The frosting is basic recipe made with shortening instead of butter and powdered sugar.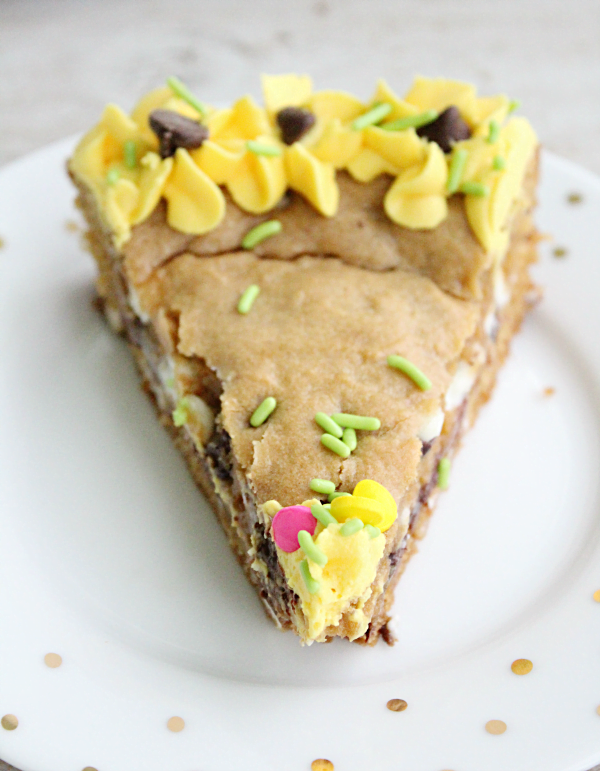 Dying it yellow or any other nifty color is strictly optional. Topping it with chocolate chips and sprinkles is also optional too. Remember, mine is a sunflower. 😊 Yours can be decorated as creatively or as simple as you wish.
Enjoy!