Chocolate chip cookies mixed with brownies?! The perfect dessert combination!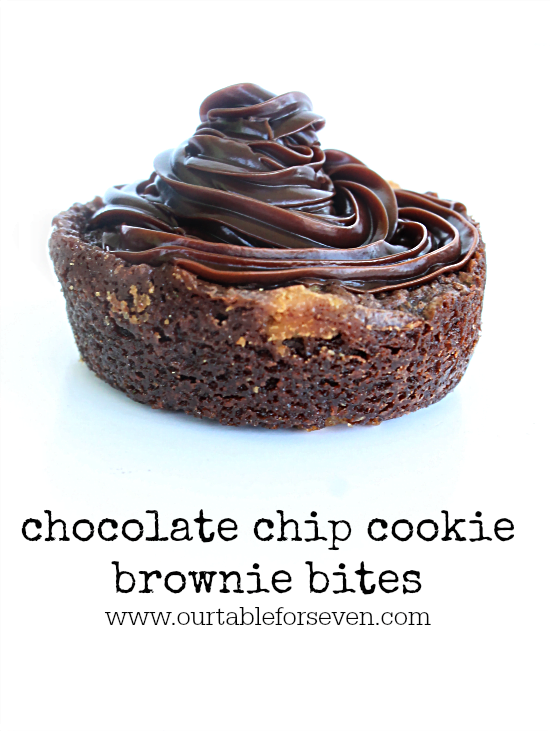 This is one of those total-cheater recipes.
There isn't any too difficult or time consuming involved in these. Also, if you have zero knowledge of baking or completely hate to bake. This is right up your alley.
I know they are right up mine. Because, I'm a total cheater baker and a bit lazy, aannddd have the patience of a small child. So, when my sweet tooth needs a fix, sometimes, just tossing some ready made dough in the oven is the way to go.
You don't always want to spend your whole darn day baking, right? Me neither.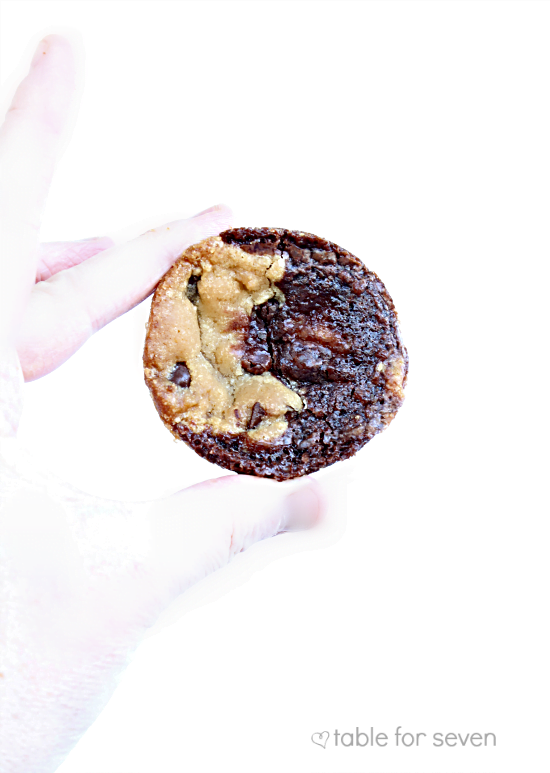 Here is what you do:
Take some brownie dough
Then, take some chocolate chip cookie dough
Add them together in a muffin tin
Bake.
If desired, frost. Yes, frosting in can is totally acceptable here. Mine looked the the spray cheese stuff, but, it wasn't cheese. It was frosting. Do you know the stuff? It's for cupcakes and is a total guilty pleasure. 👍
Pig out.
OK, so you can do the same thing with your homemade brownie dough and homemade cookie dough, but, who needs all that?!
Totally cheat on these Chocolate Chip Cookie Brownie Bites! Nobody will be the wiser and your family will love you forever if you make them. They will love you even more if you decide to share with them. 😉