Chocolate cake topped with chocolate chips, vanilla frosting and caramel soaked right in!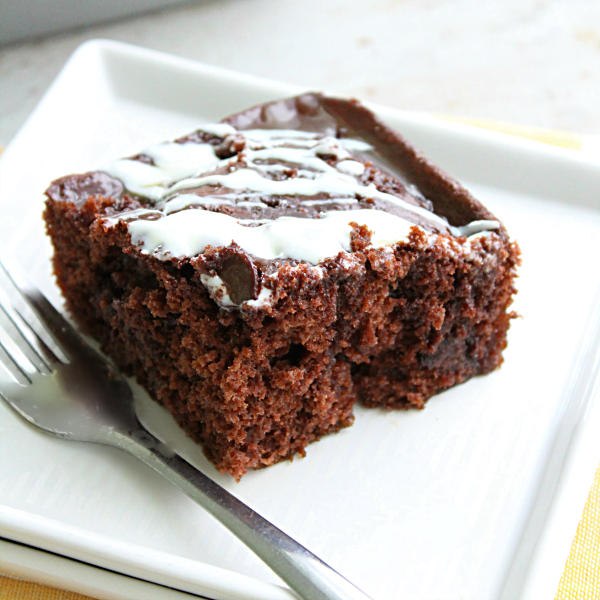 Hello internet friends! How was your weekend?
Ours was really nice, kinda busy and super warm. It was about 90 degrees. Thank goodness for air conditioning. 😌
On Saturday, we had our local summertime parade. It is the first neighborhood we have lived in that a parade literally comes down our street. Everything gets really busy, but, it's awesome and lots of fun. My husband and oldest were even in the parade this year, so it was even better!
Speaking of days of the week, it is Monday..but, we have cake.
Because,sometimes, you need cake. Need it.
This particular cake is a poke cake.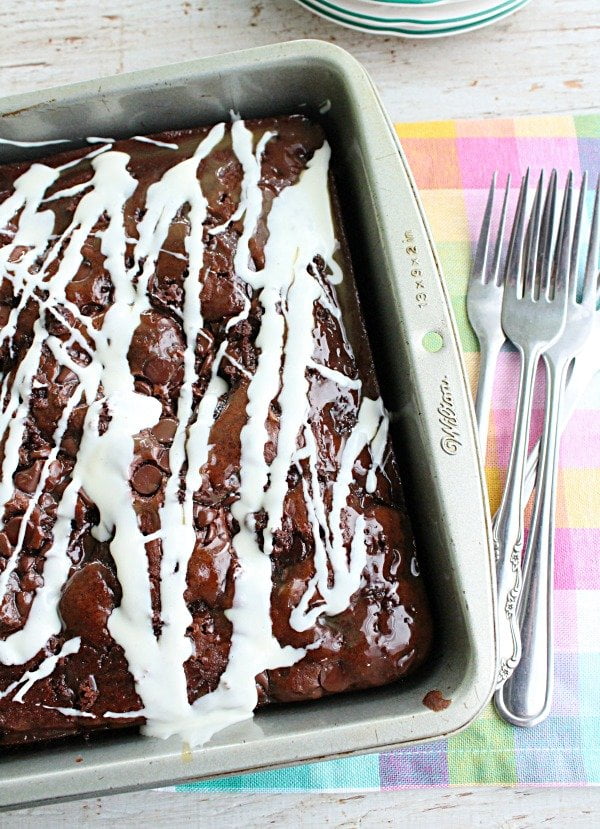 What is a poke cake?
👉 You poke the top of your warm cake, then, drizzle it with something delicious until it soaks right into it.
Our cake today is soaked up with caramel topping. Then, We it's topped with chocolate chips, plus, vanilla frosting drizzled on top. It's sooo amazing and is really simple to make.
Tons of chocolate-caramel-goodness!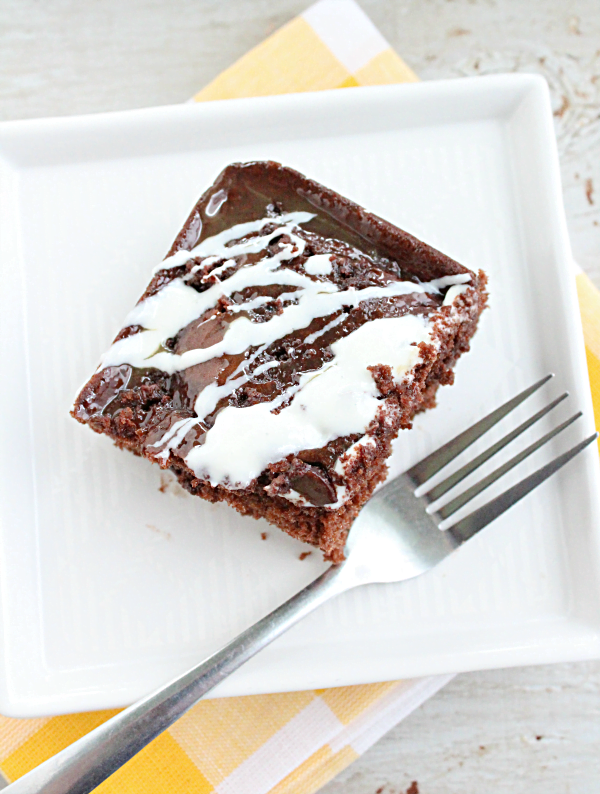 More Poke Cakes to Check Out: