Gooey bars made with oats, chocolate chips and creamy caramel! These bars are an easy dessert to make and only require a few ingredients from your pantry.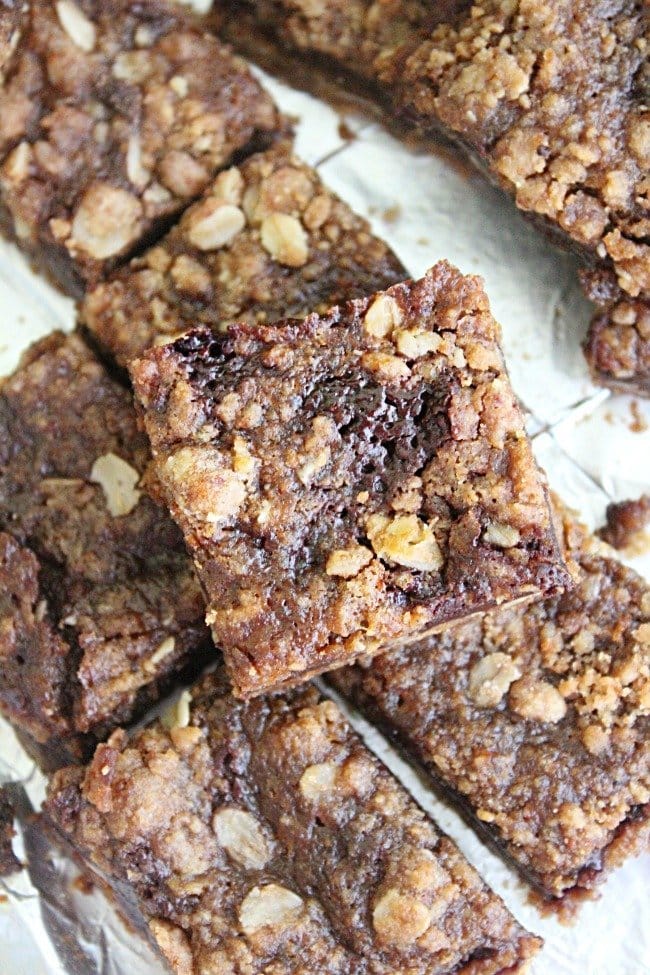 Let's jump right to these bars today! ♡
The Main Ingredients:
Flour + Salt + Baking soda
Oats
Brown sugar
Butter
Chocolate chips
Caramel sauce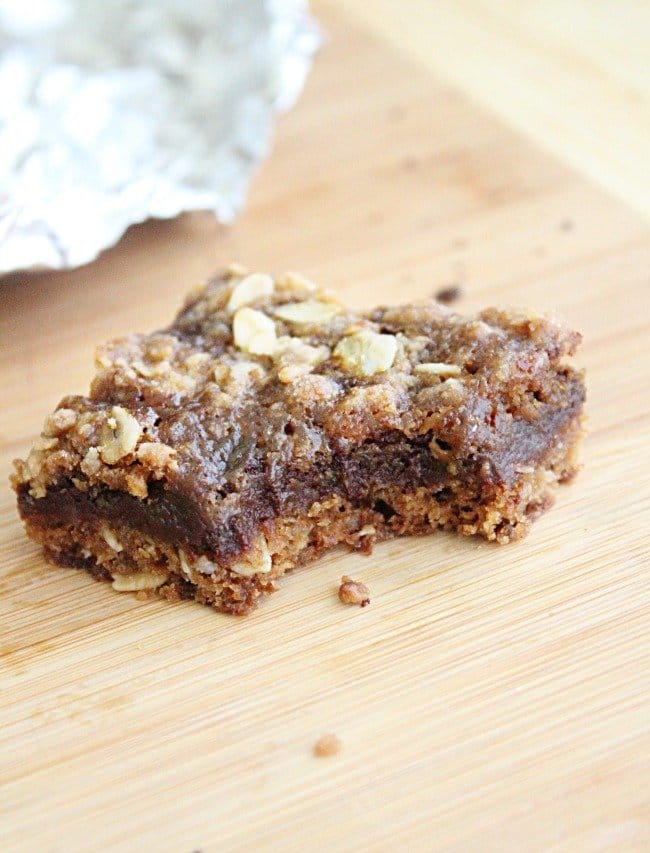 Can Any Substitutions Be Made? Yes!
Brown Sugar: Coconut palm sugar can be used instead. Check out the recipe card for the brand/kind I use. Also, making your own brown sugar is crazy easy. Find out how right here.
Chocolate Chips: I love dark chocolate chips and use them whenever I can, but, semi sweet work just fine. If you have any bars of semi sweet or dark baking chocolate bars, you can also use those too! Just simply chop them up and use like you would the chocolate chips.
Currently, chocolate chips are tough to get in my area, but, coconut oil & cocoa powder are easier. If you are in the same boat, check out this recipe to make your own chocolate chips.
Caramel Sauce: If you have a jar in your kitchen, feel free to use that. If you wish to make caramel sauce homemade, it's quite easy. You can make a basic version or a no cream (using milk) version.
Enjoy!