Soft chocolate cookies with a creamy vanilla buttercream frosting middle!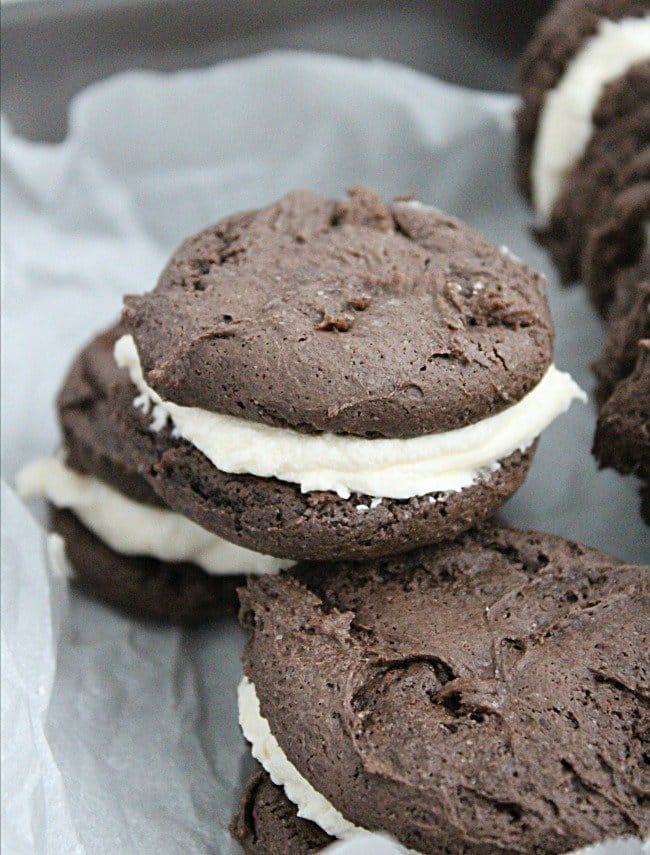 Love cookies? Check out more in the recipe index!
Soft Chocolate Sandwich Cookies 👉 👉 Delicious, fun, and totally versatile.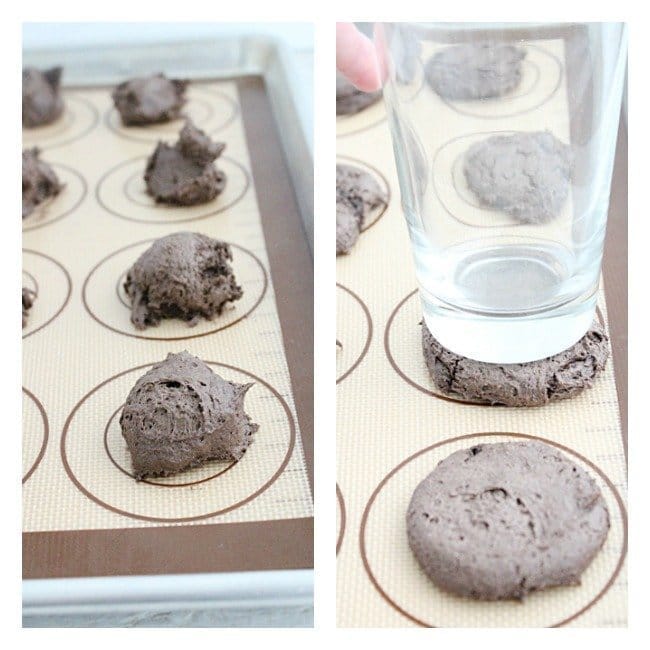 Your Ingredients List:
Chocolate cake mix
Egg
Milk
Butter
What About The Filling?
The cookies pictured are a classic vanilla buttercream frosting (find recipe below), but, fill them with your favorite flavor frosting. You can make your frosting homemade or simply buy a can of premade frosting at the grocery store.
A Few Buttercream Frosting Ideas: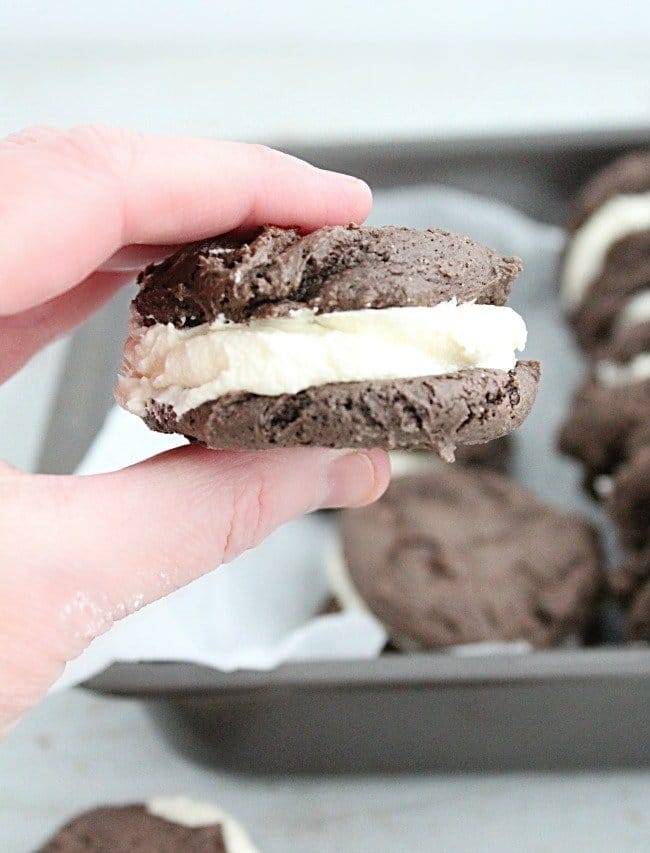 Do My Cookies Have to Be Chocolate?
Nope! Like the frosting, you can choose any flavor of dry cake mix. Be sure to stick with a standard size box of cake mix for the below ingredients to work . It should be approx 18 oz in size.
Recipe Notes:
Once cookies are baked and still warm, don't forget to flatten them with the bottom of a cup/glass. Be careful and do this gently.
If your batter is thick..this is ok! It's suppose to be. 😉
Don't forget to let your butter softened up before using. This helps gives the cookies their soft texture.