Fun bites made with chocolate, pretzels and candy pieces.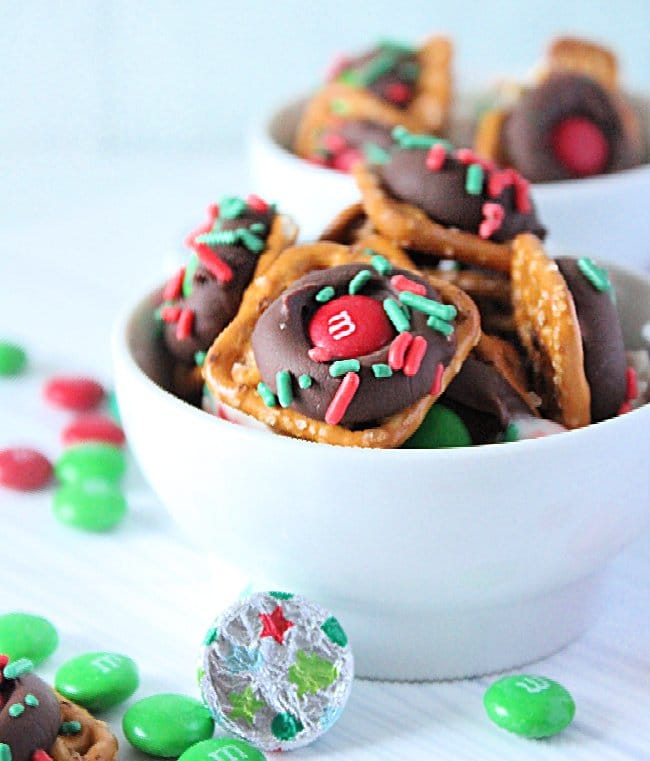 Looking for a fun and festive activity to do with your family ( or friends or by yourself) while you are tucked safely away in your house this season?
I've gotcha covered. 👍
These bites have a sweet and salty combo that totally comes into play. They are also totally addictive. You will mean to eat just one and before you know it, you have consumed way more than you need. Then, your family ( or friends or yourself) will be wondering where the heck all their fun crafty-snack activity things went.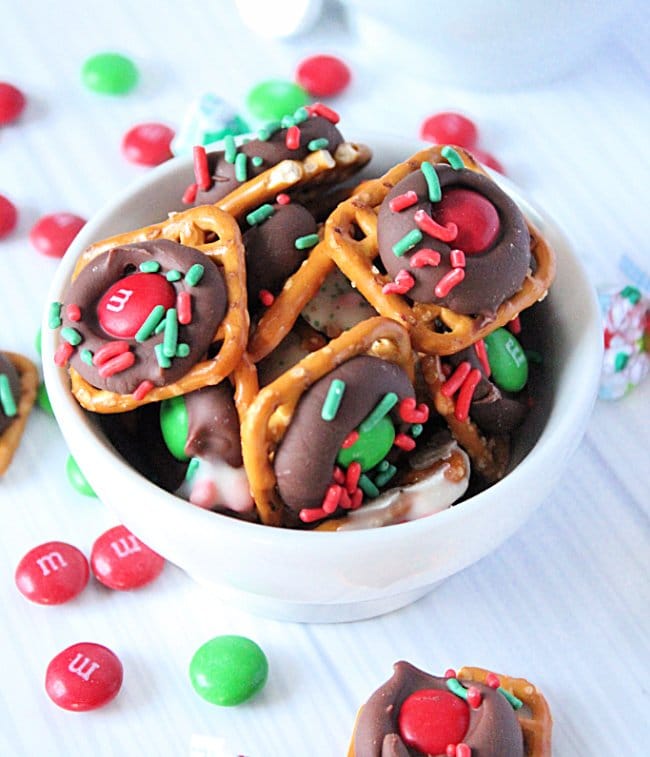 What Ingredients are Needed?
Square Pretzels: Sometimes, these are referred to as "snap" pretzels
Hershey's Kiss chocolate candies
M & M candies
A note about the kiss candies: I find that the chocolate kisses work best with these. This year, I gave white chocolate/sugar cookie kisses a try and they melted much faster than the chocolate version. They tasted "ok", but, were kinda a mess.
In short, you can try other versions of the kiss candies. But, keep a close eye on them in the oven, as the time may be shorter/longer than noted in the recipe card. Also, if they are a success, please let me know!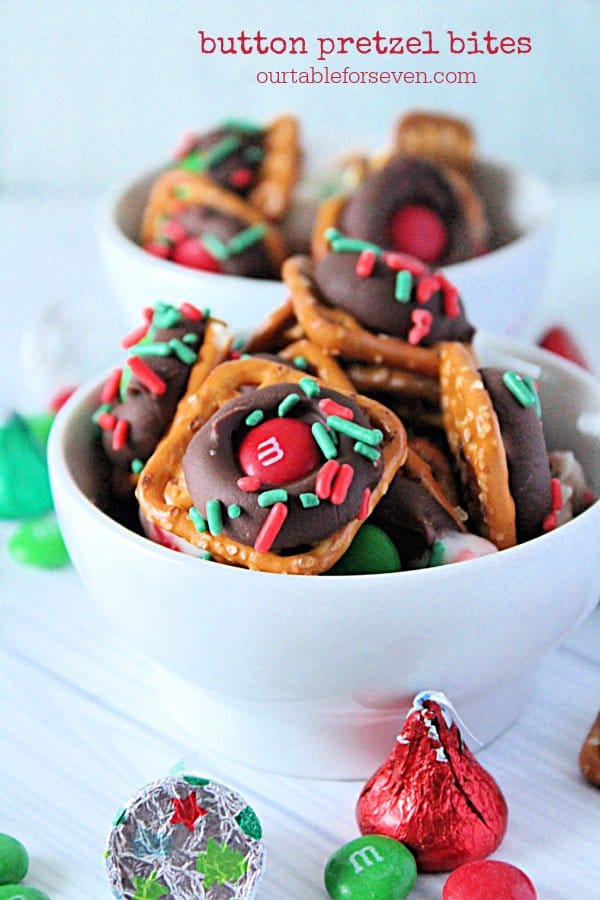 More Recipes using M & M Candies: