Chocolate Berry Fondue is a chocolate lovers dream! Dunk your favorite dessert in this fun, decadent fondue.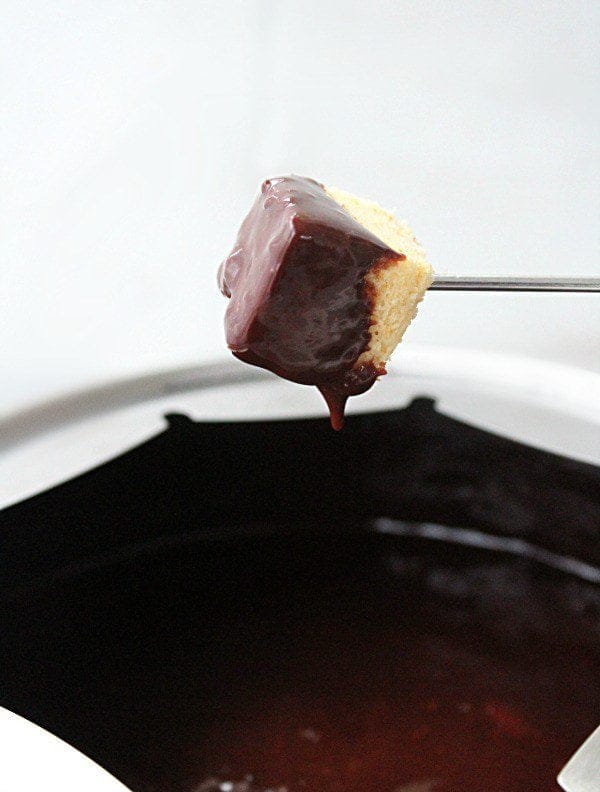 Many, many years ago, for one of my bridal shower gifts, I received a fondue maker. I loved it and made tons of fun dips and fondue ever since. Including this one.
Sadly, after much use, it finally gave out and wouldn't work anymore. ☹
I enjoyed the first one so much, I decided to get myself a new one.
I've made my cheese fondue in this one and this newest chocolate fondue in my new fondue maker. I love them both. The fondue and the pot.The fondue is a creamy chocolaty dream with a sweet hint of berry flavor to it.
You can dunk fruit, pound cake, brownies, cookies in this fondue. It will be delicious with just about anything!