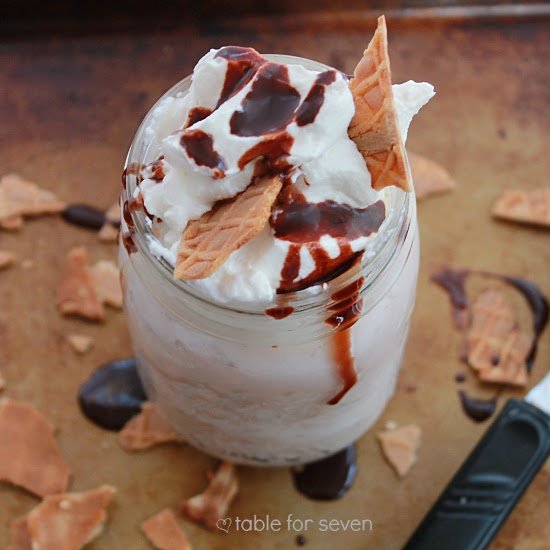 It just dawned on me that last Friday an ice cream recipe was posted.
Um..well, you guys don't mind, do you? I hope not!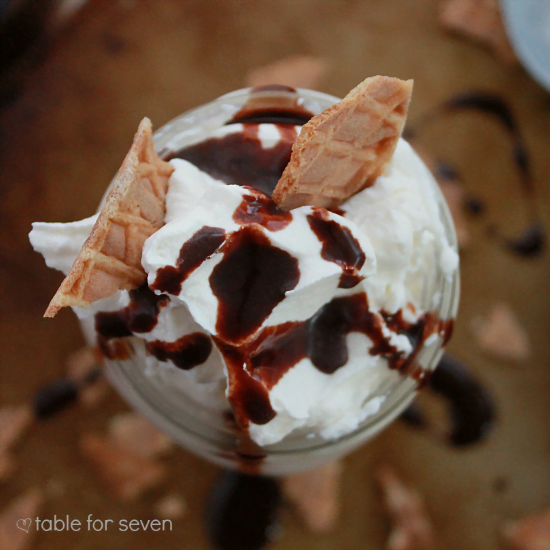 This isn't all ice cream, but, it made up primarily of ice cream. A nice,cold, thick, milkshake that's also filled with bananas, chocolate and bits of waffle cone.
Great for a nice, Friday treat. 😉
Enjoy!