Chicken Pot Pie with Biscuits is a winner! The classic chicken dish is a perfect weeknight dinner.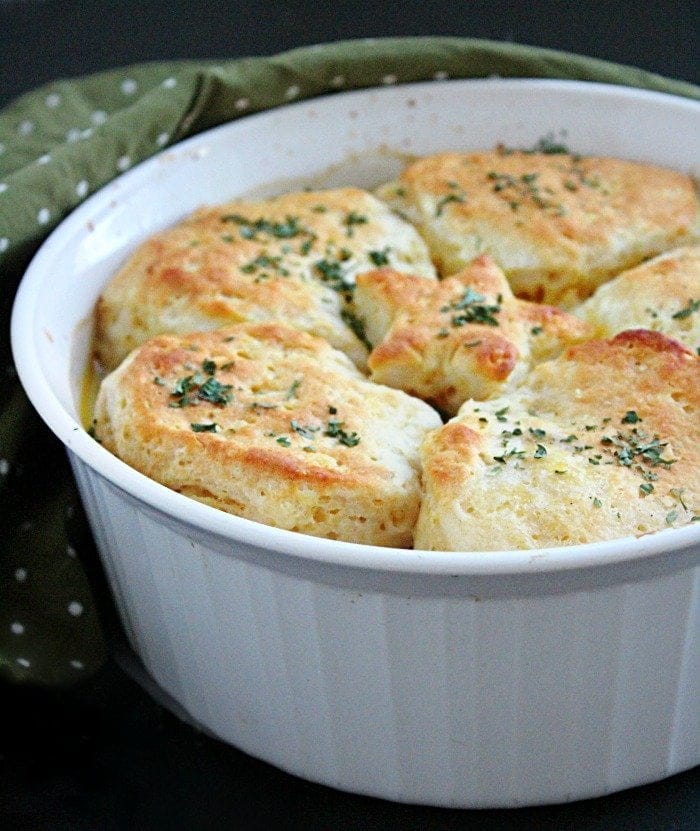 Back in 2012, I shared my first attempt at making Chicken Pot Pie here on the blog.
It wasn't pretty. Literally.
It fell apart. Literally.
But, that didn't stop me! I still shared it. Why? Probably,because,it was really delicious and really simple to make. Both wins in my book.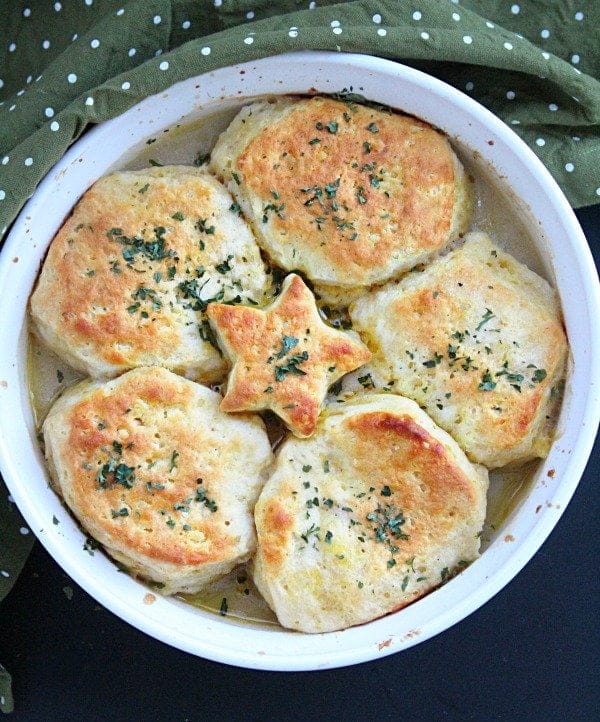 Instead of re-sharing the old post, I decided to give this recipe a whole new post. Because, as mentioned, it was really tasty and this recipe is a little different from the other.
The original calls for pie crust. Which, is good, but, as seen in the original post, can be a little touchy when serving. This recipe calls for biscuits. Refrigerator biscuits. Now, if you are anti-refrigerator biscuits..feel free to use your favorite homemade version. Also, if you do prefer to go with original recipe with pie crust, you can find that right here.
Whichever you prefer, you can't go wrong with this Chicken Pot Pie with Biscuits! It's hearty, filling and an easy weeknight dinner.
Enjoy!