Chicken, cheese and homemade enchilada sauce tucked into a soft corn tortilla shells. Topped off with lots of cheese and more sauce for an ooey gooey, delicious dinner.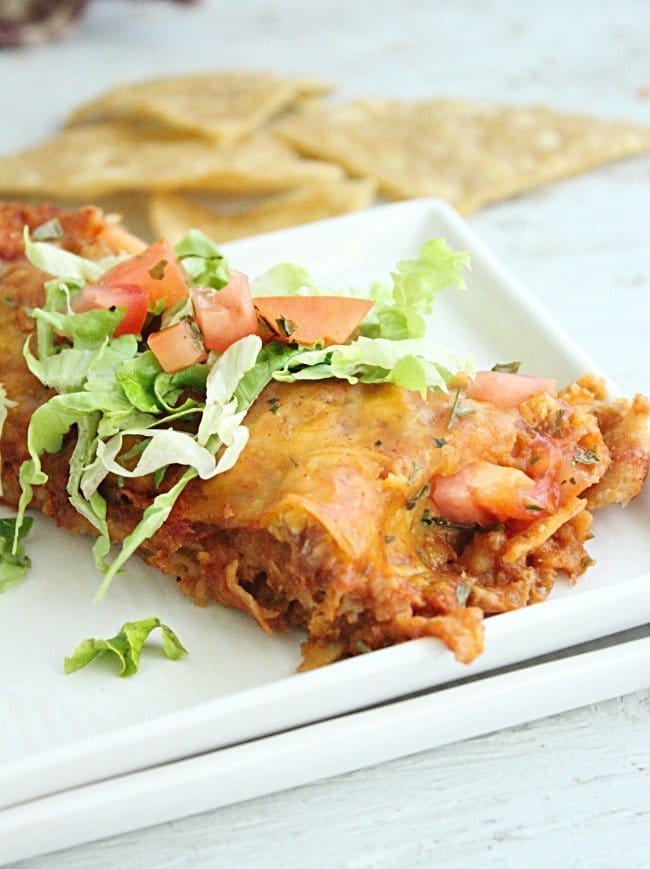 I love enchiladas! The sauce, the ooey gooey melty cheese..yummmmy.
Ingredients List
Plus, a few notes.
Chicken: Cooked! You can make your chicken or use rotisserie. This is a great recipe for using that leftover chicken in your fridge.
Corn tortillas: This recipe is based using a 6 inch tortilla, but, you can choose another size. However, your servings/ingredient amounts may differ.
Cheese: I like to use a shredded taco blend, but, cheddar will also work.
Enchilada sauce: Make it homemade or grab your favorite kind from the grocery store. You will need 3 cups.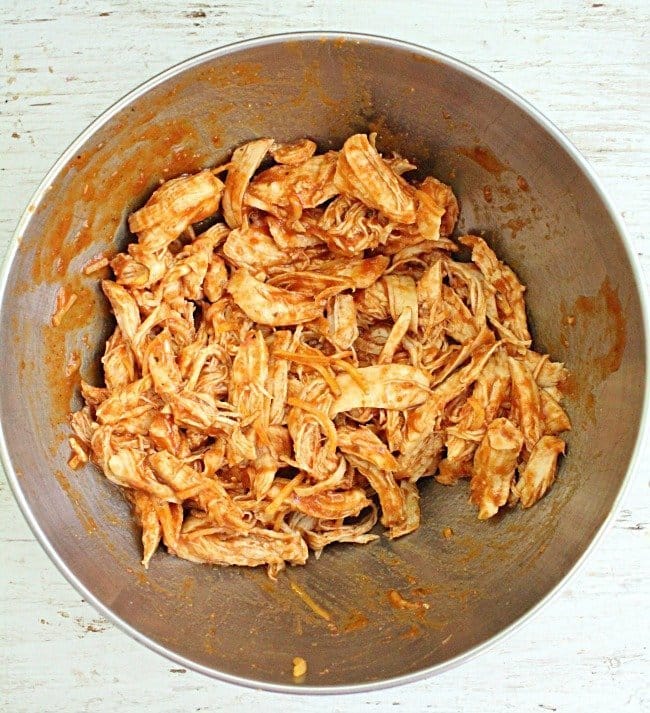 How to make your enchiladas → First, mix the cooked chicken with a portion of the enchilada sauce and cheese.
Next, microwave the tortillas for 1-2 minutes. This will make them much easier to handle. They will be a little warm, but, much softer.
Take about 1/4 cup of the chicken/cheese mixture and spoon it into a tortilla. Roll it together and place it seam side down in the pan. Repeat with the remaining tortillas.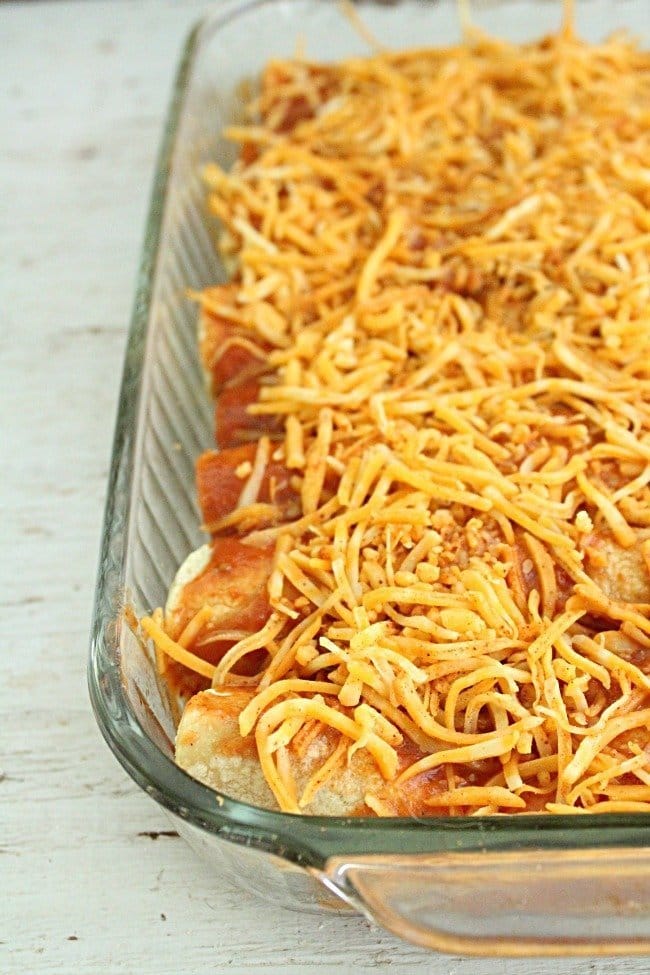 Once they are all completed, top them off with the remaining enchilada sauce and cheese, then, bake.
Serve them up with a few garnishes: lettuce, tomatoes, green onions, or sour cream
A final note: Using 1 cup of sauce with 1/2 cup of cheese with the chicken filling, then, using the remaining for the top, is what we like. However, go with how your family will like it. If you want more sauce/ cheese in the filling or more/less sauce and cheese on top, you can adjust accordingly. Just don't overload the shells with more than about 1/4 cup of filling, they may break more easily.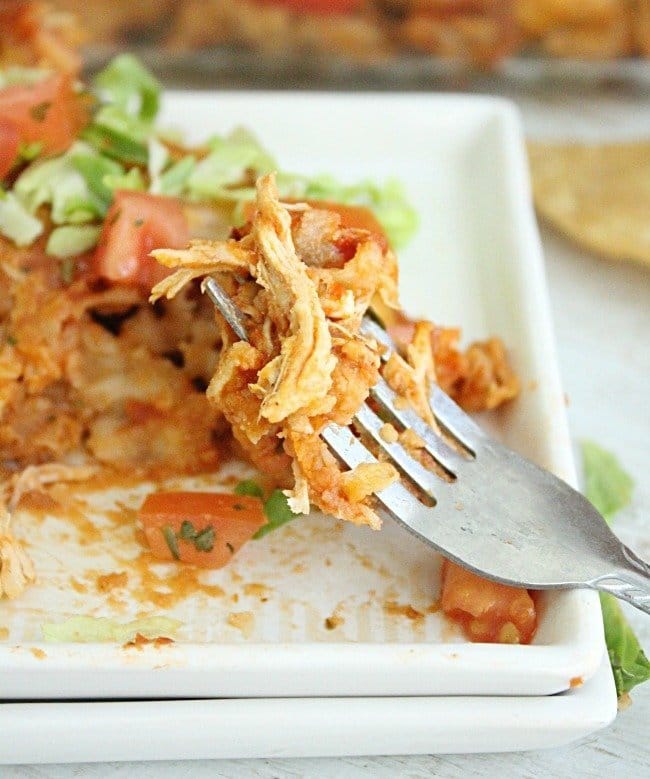 Put Your Enchilada Sauce to Good Use: