Chicken Chopped Salad with Sweet Italian Dressing is a perfect salad for the warm weather! It's loaded up with pasta, romaine, bacon, cheese, green onions and topped with an easy Italian dressing. Have it for as a side dish, lunch or an easy dinner!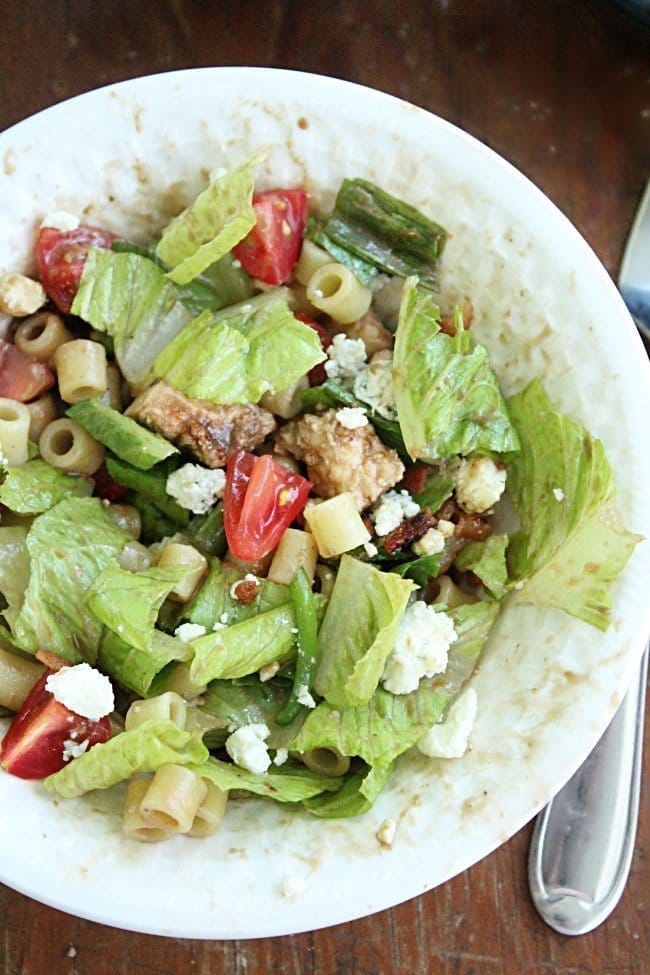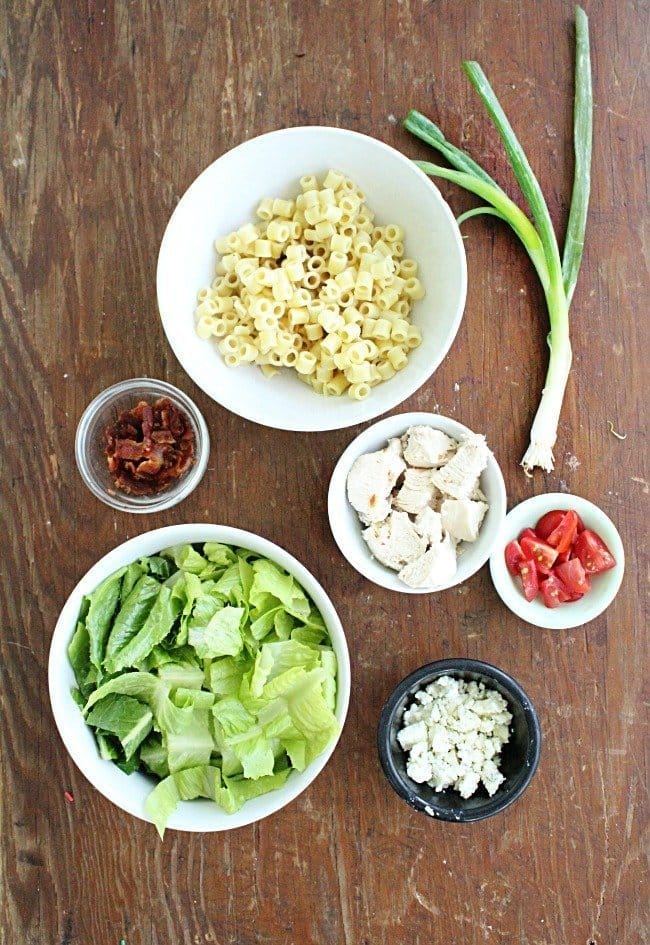 This salad is kinda-sorta a copycat recipe of the chopped salad at Portillo's
If you don't have a Portillo's near you, it's a restaurant famous for burgers, ribs and hot dogs. They have insanely long lines in their drive thru. Their workers actually take orders with pen and paper outside when the drive thru gets too long, no matter the weather. It's a little nutty!
Well, they do have this amazing salad there. It's delicious. But, it's also a bit pricey for me just to run out and grab it for lunch. This recipe have saved me a trip and some cash.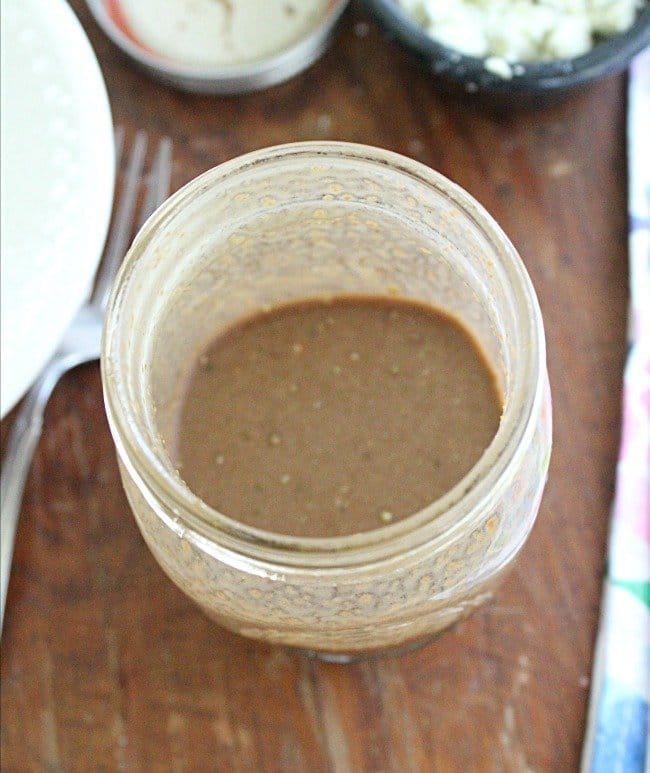 This Chicken Chopped Salad is Filled With:
Pasta
Chicken
Green Onions
Bacon
Cheese
Romaine lettuce
Tomatoes
Plus, it's topped with a dreamy sweet Italian dressing. It's delicious just on its own, but, makes this salad really come to life.
What Do I Need to Make Sweet Italian Dressing?
A food processor or blender or stick blender
Balsamic vinegar
Garlic (fresh or minced)
Sugar
Oregano
Salt/pepper
Canola oil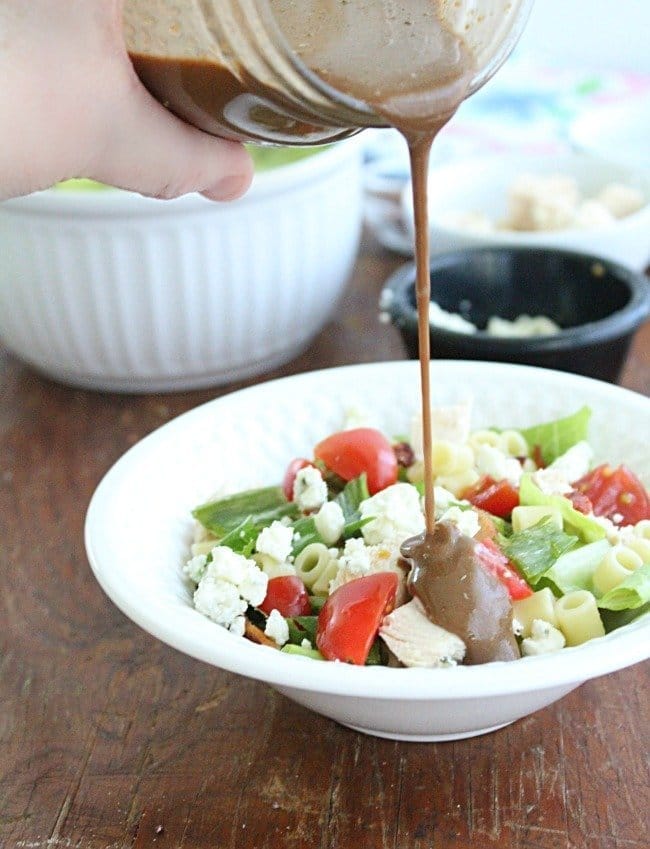 A Couple Recipe Notes:
In the below recipe, the total salad will feed about 6 adults. This is optional. You can also use any desired amounts of ingredients and make individuals salads.
The dressing is amazing on all sorts of salads! Including a full cold pasta salad.
Be sure to keep any leftover dressing in a covered container in the refrigerator. It's best used within 2 weeks.