The following is a collection of the most delicious chicken casserole recipes from around the globe. I gathered the recipes for chicken casseroles from the best food blog on the internet and attempted to make multiple variations of each dish. As a result, you will find chicken casseroles that are healthy, chicken casseroles that include vegetables, chicken casseroles that are keto, chicken casseroles that are low carb, and a great deal more.
This Million Dollar Chicken Rice-a-Roni Casserole is a Great chicken casserole to make throughout the week. The preparation is ridiculously simple, and the end result tastes like a million bucks!! Can be prepared in advance and frozen for convenience at a later time.
Chicken Rice-A-Roni, chicken that has been cooked, cottage cheese, cream cheese, cream of chicken soup, sour cream, onion, garlic, parmesan cheese, and french fried onions are all ingredients in this dish. Everyone devoured everything on their plate and then went back for more.
Incredible flavor comes from this Loaded Chicken and Potato Casserole. Holy smokes, this tastes amazing! Chicken and potatoes that have been seasoned and topped with cheese, bacon, and green onions before being baked together. It is very flavorful and tantalizingly tasty!
This Teriyaki Chicken Casserole is the most delicious dish you'll ever prepare in your life. This dish can be prepared in about 30 minutes and is ideal for any weeknight since it consists of juicy chicken, rice, and fresh veggies that have been covered in the best homemade teriyaki sauce.
Teriyaki chicken casserole may be turned into a freezer meal to save for a quick dinner or to present to a friend or family member. It stores well and reheats wonderfully for a tasty meal on any hectic night. To a disposable oven safe casserole pan, combine the cooked chicken, prepared rice, steamed vegetables, and teriyaki sauce.
Cover firmly and write the directions on the container's top. Place the frozen casserole in the refrigerator to defrost for a few hours before baking. Preheat oven to 350°F and bake for 20-25 minutes, or until well heated. You don't want to dry out the casserole if you overbake it. Enjoy!
A recipe for a wholesome Southwest chicken casserole that is really simple to prepare. This Mexican Chicken Casserole is the ideal dish for a supper that only requires one pan.
This southwest casserole may be stored in the refrigerator for up to 4 days without losing its flavor.
This recipe may be frozen, however it is not something that we encourage doing. After being thawed, we discovered that it tends to get mushy.
When warmed, this Mexican casserole develops an even better flavor. Reheating may be done in the microwave, cooking can be done in an oven preheated to 350 degrees Fahrenheit, and sautéing can be done on the stove.
It is recommended to consume this casserole as soon as it has been removed from the refrigerator. It is not recommended to combine the ingredients for this casserole the night before it is baked. Rice has a tendency to soak in liquid, which can throw off the consistency of a dish.
This Baked Tuscan Chicken Casserole is very tasty and can be prepared in a flash. This scrumptious chicken casserole dish is sure to be a hit with everyone! This simple recipe for baked Tuscan chicken casserole calls for spinach, garlic, sun-dried tomatoes, cream cheese, and parmesan, and it can be put together in a very short amount of time, making it an ideal choice for a supper on a busy day. This Tuscan chicken casserole dish is not just suitable for those following a ketogenic diet but also those avoiding gluten and carbs.
Rice Casserole Recipe with Baked Chicken Thighs, flavored with Garlic and Bacon, and made with an Easy Recipe for Chicken Thighs and Rice Casserole. The preparation of this Chicken Rice Casserole takes a short amount of time, and then you can just let the oven finish the cooking.
This dinner casserole may not be low in carbs, but it is a healthful option that the whole family will enjoy eating together. This extremely wonderful casserole is created using ingredients that you probably already have right there in your cupboard or refrigerator, which is one of the many reasons why it is so excellent!
The flexibility of this straightforward casserole dish is without a doubt its greatest strength. There are many other ingredients that may be used in place of others to give the meal the impression that it is something entirely different.
The BBQ Ranch Chicken Casserole is a dish that can be thrown together in a matter of minutes, and it has chicken, cheese, and pasta, all of which are baked with BBQ sauce and ranch dressing.
Is it possible to use fresh chicken? You absolutely can. Simply prepare it in advance by cooking it. To do this, you may either chop some boneless, skinless chicken breasts into pieces that are one inch in size and then fry those pieces in a pan until the chicken is fully cooked. You may also cook the chicken breasts whole and shred them after they have been cooked on the grill, in the oven, or in a pot of boiling water.
The sauce for this Chicken Spaghetti is made with a tangy combination of cheddar cheese, cream cheese, and mozzarella cheese. This meal gets a splash of color and a boost of flavor from the addition of Rotel tomatoes, which works wonderfully with the creamy cheese sauce.
You've come to the right spot if you're seeking for a method to spice up your next spaghetti supper OR if you're maybe looking for a creative way to use up some leftover or rotisserie chicken, both of which are good reasons to make use of the chicken you already have in your fridge.
Your loved ones are going to go crazy for this chicken spaghetti that is rich in creaminess and cheese, can be prepared in advance, and can be stored in the freezer.
Have a look at the steps involved in its preparation, read through the expert advice and information that follows, and more.
The Chicken Broccoli Casserole is a recipe that everyone in my family enjoys eating. They enjoy the cheese, and I appreciate the protein and the vegetables, so it works out well for all of us. Even if you don't use any of the shortcuts I recommend, it's fairly simple to prepare.
The aroma of a casserole dish being removed from the oven is enough to get my children to the table on its own whenever I make it. They are ready to be eaten, and I count this as a victory in the fight that takes place every evening before supper!
This simple dish may be prepared in advance and stored in the refrigerator until it is required. To guarantee that everything cooks to perfection, simply add an additional five to ten minutes to the total cooking time.
The Cheesy Spinach Artichoke Chicken Casserole is brimming with flavor as a result of the use of three distinct kinds of ooey-gooey cheese, fresh spinach, luscious artichoke hearts, tangy Greek yogurt, and chicken. Believe me when I tell that if you cook this meal, you will be tempted to eat it straight out of the pan because it is so wonderful.
This Green Chile Chicken Casserole is rich with the tangy flavor of the southwest, is incredibly calming, and only requires a few basic ingredients to put it. The fact that there are only eight of them makes it simple to put together, which makes the preparation of supper a joyful experience. Given the variety of ways in which it may be prepared and presented, this will quickly become a fan favorite.
It only takes a few minutes to cook this effortless Dorito Chicken Casserole, which is delectable enough to serve on any night of the week and is made using Doritos. Crushed nacho cheese Doritos are used to make both the crispy crust and the gooey topping of my decadently cheesy meal. When everyone gets together to eat this scrumptious and amusing meal, everyone will have a fantastic time!
The Creamy Swiss Chicken Casserole is the ideal meal for cozying up with. An alluring combination of flavors and textures is created by covering tender chicken in a sauce that is rich and creamy, then topping it with layers of Swiss cheese and a topping made of savory stuffing. Everyone in the family will like this dish, and they will feel the same way about it!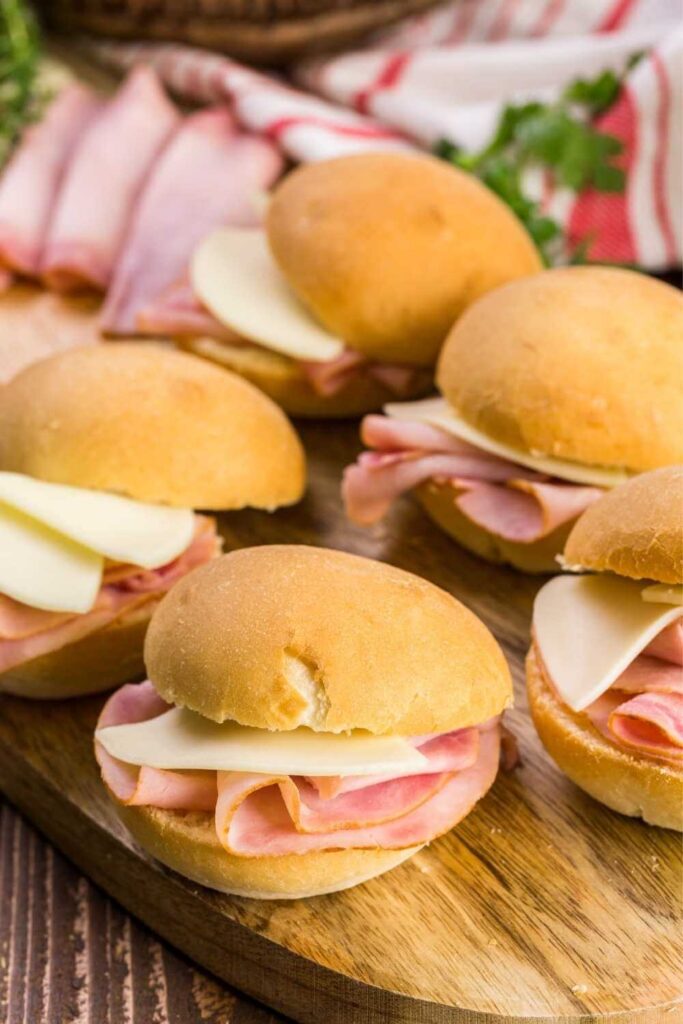 Crispy bacon, creamy cheese, fiery hot sauce, and spicy jalapenos combine with shredded chicken in this decadent dish, which is then baked until the cheese is boiling brown and the bacon is crispy. This casserole can be prepared in a little over an hour, and it is the ideal dish to serve to a large group of people for supper.
The meal gets a blast of heat from the fresh jalapenos, but the chicken and cheese temper the spiciness with their savory and creamy qualities to create a harmonious whole.
Preheat the oven to 350°F. Coat a 9-inch casserole dish with cooking spray. (If desired, use a 913 inch baking pan.)
Sprinkle the cooked chicken on the bottom of the baking dish.
In a small dish, combine the mushroom soup and sour cream. Spread the soup mixture over the chicken pieces.
Prepare the stuffing mix with 1 1/2 cups chicken stock and 1/4 cup butter, according to the package guidelines. To enhance flavor, we replace boiling water with chicken stock.
Spoon the prepared stuffing on top of the sour cream mixture.
Bake the casserole for 30 minutes with the foil on, then uncover and bake for another 10 minutes. Because it is not as thick, a 913′′ baking dish may heat up faster.
Serve immediately.
Prepared with minute rice, broccoli, carrots, peas, chicken breast, and a delectably creamy cheese sauce, Ina Garten's Chicken Casserole is one of the most mouthwatering and straightforward recipes that she has ever created.
Dinner doesn't get much simpler, tastier, or lower in carbohydrate content than this ground chicken casserole, which the whole family will love.
A mouthwatering and people-pleasing method of feeding the crew that does not require a large number of dirty dishes or excessive time spent in the kitchen. In the midst of the cream cheese, sauce, and protein, the low-carb veggies are so well-hidden that you won't even know they're there.
The ground chicken casserole is great for low-carb meal prep as well as weekday dinners, so preheat the oven and begin baking!
This Keto Chicken Cheese Bake is stuffed with soft chunks of chicken, mushrooms, bacon, and spinach, and it is topped with a luscious cream sauce.
A big portion of chicken can be found in each mouthful of this Keto Chicken Cheese Bake, which is covered in a rich and creamy sauce with baby spinach, bacon, four different kinds of cheese, mushrooms, and fresh garlic.
Recipes that utilize chicken that has been cooked before are rather common in our house because we consume a lot of chicken in various forms. Our two sons agree that this is their favorite activity of all time. This mouthwatering casserole can be made for just one dollar per dish, and it continues to be good the next day as well.
More Recipes:
All of the deliciousness of a pot pie with only five minutes of preparation time! Dinner throughout the week may be as simple as this Creamy Chicken Pot Pie Casserole since it's so quick to make. A cream of chicken soup base, shredded chicken, frozen vegetables, and crescent roll topping are used in its preparation.
One pan no peek chicken and rice dish is delicious comfort dinner for hectic weeknights! It's quite simple to put together, requiring just a few simple ingredients, and may even be done in advance!
Chicken Nacho Casserole is a fantastic combination of chilaquiles (a Mexican stew), nachos (a Mexican street food), and a casserole.
You could serve it as a "heavy" appetizer for a game day party, and it's full enough to be served as an entrée too.
Taco-seasoned chicken and nacho chip-crusted nacho cheese are baked together in a casserole dish with taco seasoning, salsa, peppers, onions, black beans, and green chiles as the primary flavorings. Using a knife and fork, you can cut into the mixture, which has a soft-crisp feel, but the top is crunchy and cheesy, similar to a plate of loaded nachos. It's the finest of several worlds in one dish.
This Hash Brown Chicken Casserole features crispy yet tender shredded potatoes and is a quick and healthful supper alternative. It's topped with corn flakes, is created with bacon and chicken and is tied together with a cream cheesy sauce. It's a terrific method to use up frozen goods in your freezer!
This Chicken Enchilada Casserole is the ideal quick dish for when you need some comfort food. This chicken casserole is only a tad simpler to prepare than traditional enchiladas, and it's also suitable for storage in the freezer.
This Chicken Tortilla Casserole is a dish that can be prepared in just one pot and served to the family in a matter of minutes. This tortilla chip casserole is loaded with chicken, black beans, and cheese, making it the ideal dish for a midweek dinner.
This recipe calls for simple, easy-to-find components that should already be stocked in your pantry. Onion, bell pepper, spices, and salsa are the first ingredients in this dish. The taste of the casserole is greatly enhanced by this base layer. This dinner is substantial due to the inclusion of chicken, corn, and black beans.
Chicken, tomatoes, spinach, basil, pesto, cheese, and pasta are the ingredients that go into making our Pesto Chicken Pasta Casserole. It takes only a few minutes to put together and is the ideal meal for a family to enjoy together on a weeknight.
This dish may be simplified by using canned tomatoes, Alfredo sauce, and pesto sauce instead of making it from scratch. It's nearly a dump-and-go dish, but the flavor is out of this world!
If you like to work with items that are closer to their natural state, you should absolutely make your own or utilize the version of any of the ones listed above that is your personal preference.
This Lemon Chicken Rice Casserole makes the EASIEST supper to prepare during the week.
It takes less than ten minutes to prepare, only requires eight ingredients, and can be baked in the oven in under five minutes.
The addition of fresh mushrooms and a zing of lemon bring the traditional chicken and rice dish to a whole new level when prepared according to this recipe. If the people in your household enjoy chicken, you should most definitely include it in the meals that you regularly prepare for them.
While I think of a casserole, the first thing that comes to mind is the tuna noodle casserole that my mother, along with I'm sure a lot of other mothers, used to cook for us when we were growing up.
There was nothing inherently wrong with the dish, and in fact, it tasted rather excellent. However, it has an unpleasant odor.
And it seemed revolting. And for some reason, everytime I hear the phrase casserole, it is the only thing that comes into my mind to envision at that point in time.
After only ten minutes of preparation, you can enjoy this deliciously creamy combination of chicken, celery, and cheese that is topped with crunchy fried onions.
The fact that it requires very little time to prepare makes this French Onion Chicken Casserole one of the nicest things about it. If your chicken is already prepared, putting this dish together won't take more than a few minutes. You may buy chicken that has been cooked and diced, but I like to bake my own chicken first thing in the morning.
This gluten-free chicken pot pie casserole contains all of the delicious tastes that we grew up with, with the exception of the items that contain gluten, which so many of us now have to avoid due to dietary restrictions. You won't be able to tell the difference even if you try.
Those of you who have been looking for a recipe for the greatest gluten-free chicken pot pie casserole may stop their quest right now.
The Keto chicken bacon ranch casserole is a delicious recipe that is suitable for the whole family, including the younger members. This recipe for low-carb chicken will quickly become a household favorite since it can be prepared in advance or for a supper that can be frozen.
This is a wonderful recipe for supper since it is loaded with flavor and extremely simple to prepare. The sauce results in the creation of a flavorful soup that goes wonderfully with mashed potatoes or plain rice that has been cooked.
Tender chicken is drowned in a rich cream sauce and served with the stuffing of your choice atop this simple Chicken Casserole with Stove Top Stuffing! This meal can be prepared in just thirty minutes, making it an excellent option for those nights during the week when you are pressed for time.
You won't need to put in as much effort to prepare a classic Sunday supper if you follow this recipe and use the ingredients that are provided. It won't take you very long at all to prepare this mouthwatering dish for Chicken Casserole with Stove Top Stuffing.
Two tortillas and any type of cheese that my mother happened to have in the refrigerator. We just put everything in the microwave until it was melted, and then we topped it with a dab of sour cream if we were feeling really adventurous.
After much deliberation, we were convinced that we had come up with the pinnacle of sophisticated after-school munchies.
One of my go-to variations is this baked chicken quesadilla casserole. I like it since it's baked. The addition of cumin and chili powder gives traditional chicken quesadillas a smoky and spicy kick. To make the preparation of this recipe simpler and more suitable for a weekday supper, consider baking it in a casserole.
This week, I'm going to share with you the recipe I use for a quick and satisfying midweek lunch that the whole family enjoys eating. Because I used Heck chicken sausages for regular pork sausages, the healthy sausage and potato bake that I made has a reduced amount of fat.
It is not only simple to prepare, but it is also excellent for those chilly evenings when you are in the mood for a big supper. Put it in the oven, and the cooking time won't be that lengthy.
The Creamy Chicken Quinoa and Broccoli Casserole combines the best of both worlds: real food and comfort food. Made from scratch, requiring little effort and time, and offering a warm embrace packed with nourishing components.
The cure for the doldrums of winter is warm, delicious baked goods. Yes, unquestionably in the shape of freshly baked goods such as cookies, loaves, and muffins, but also — and we ask that you bear with us on this point — in the form of casseroles.
This Cheesy Chicken Orzo Casserole Recipe is perfect for any night of the week when you want a supper that is simple to prepare, scrumptious, and satisfying. It's the ideal way to utilize any leftover chicken (or turkey, for that matter) in your fridge.
The meals that my family eats could easily include cheese almost every single day of the week. I have not yet come across a dish that has cheese that they will turn down.
They are also huge admirers of pasta and bacon, which is why many of our casseroles include those delicious components. During the course of this past week, I tried out a recipe for Cheesy Chicken Orzo Casserole that I thought would be delicious.
Weeknight meals don't get much easier than Chicken Cornbread Casserole. Using the shortcuts I'll share with you today, such a rotisserie chicken, makes it much easier to prepare. The recipe for this chicken dish may even be doubled to feed a crowd.
Making two at a time is simple and requires very little effort. It's a no-brainer to make one today and save the other in the freezer for another night. This is a fantastic recipe to whip up on hectic weeknights with the kids in tow. I prepare it, and then cover it with foil and leave it in the warm oven and everyone can create a plate when they're rushing in between sports activities.
Is there anything that brings about a greater sense of ease than a casserole? I enjoy cooking casseroles since they are quick to put together and don't need much effort on the part of the recipient. This chicken and biscuits casserole is one of my go-to recipes when I need a quick and easy supper.
Although it just only a few components, it has a deceptively robust flavor. A creamy sauce is used to boil the chicken and biscuits, and the whole dish is then simmered. This is something that everyone in your family is going to enjoy!
This delectable dish is made with linguine and has chicken, spinach, mushrooms, and sun-dried tomatoes in addition to a rich cream sauce.
My father used some leftover grilled chicken breasts that we had for this recipe. The grilled chicken brought SO MUCH FLAVOR to the meal that we were eating. You may use any chicken that you have already cooked or any leftover chicken (or even chicken from a rotisserie), but if you can find a way to utilize grilled chicken in this recipe, you won't be sorry about it!
My favorite thing to do when the weather gets cool in the winter is to whip up some fast and simple casseroles that I can just toss in the oven after all of the kids get home from school.
The fact that casseroles may be made in advance is one of the many reasons why they are so popular. It doesn't really make a difference when time of day you mix all of the ingredients together; the dish will taste the same regardless of whether you make it early in the morning or immediately before dinner.
This comes very close to being my concept of the ideal supper for a weekday. Only a few components are needed. Easy to create. Comes together in a short amount of time. Not to mention that it is devoured in a matter of minutes by every member of the family.
It typically yields enough food for me to serve my family for a number of more meals, and it's also an excellent dish to bring along when you need to feed a large group of people. Another one of my favorites is the fact that it may be altered to suit the preferences of any member of the family (or what you happen to have on hand.) In the following paragraphs, I will explain how to make various additions to make it suitable for your family.