Crisp romaine lettuce with crunchy croutons, grilled chicken and grated Parmesan cheese! It's all topped off with a creamy homemade Caesar salad dressing. Perfect for dinner, a side dish, a potluck dish or a simple lunch.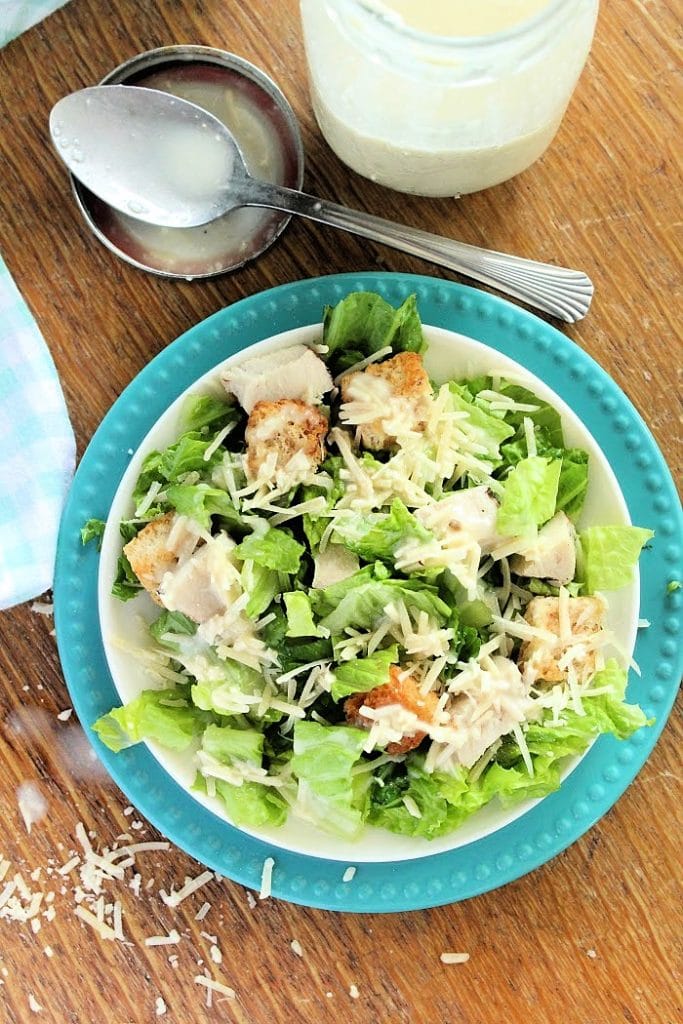 Let me ask you a question…does your family eat salads for dinner? Not as a side dish, but, as a main dish. I have made a salad for myself for dinner and lunch. But, never for my entire family. It's tempting, but, I don't think it would fill everybody up. Does it?
Let me know if you do and how it works out for you and your family. Especially, if you have younger kids. 😉
This salad would be a great one to feed a crowd. It's easy to toss together and contains real simple ingredients that will satisfy a wide variety of tastes.
Ingredients Needed:
Romaine lettuce, chopped
Caesar style croutons
Fresh grated Parmesan cheese
Cooked chicken
Mayonnaise
Olive oil
Lemon juice
Dijon mustard
Minced garlic + Salt/Pepper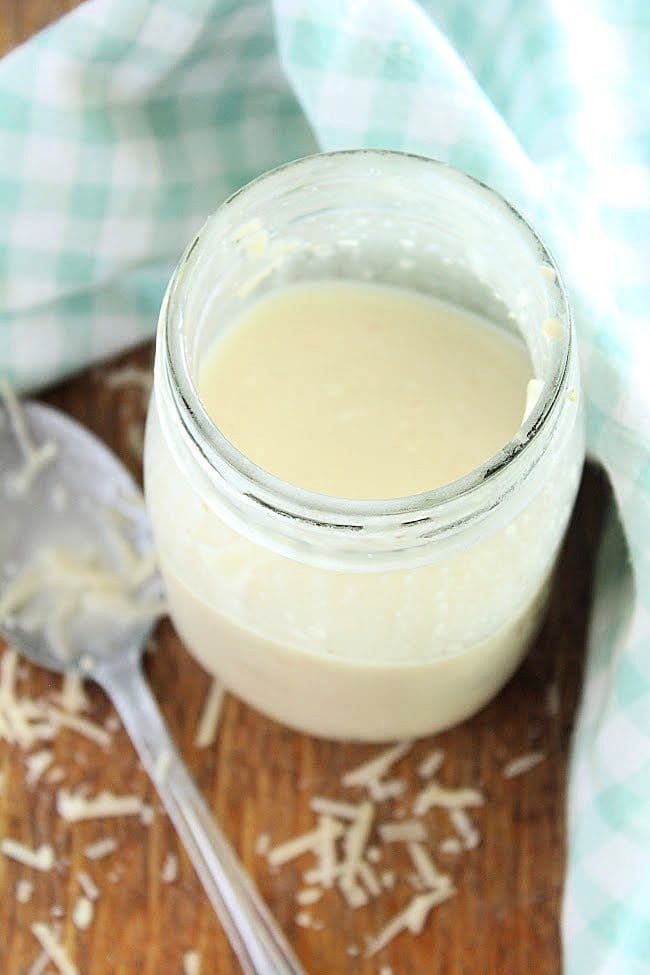 Chicken: Traditionally, Caesar salad will contain cooked grilled chicken. However, you can use whatever you have on hand or prefer. It can be shredded, chopped, canned, the packaged variety or make it quick in your air fryer.
Mayonnaise: If you don't have any on hand, you can make it homemade.
How to Make Caesar Dressing:
In a food processor, blend mayonnaise, mustard, lemon juice, salt/pepper and garlic until smooth.
Then, slowly drizzle in olive oil. Blend until thick and creamy.
Add in cheese and pulse to combine.
Dressing Notes:
This recipe makes about 1 1/2 cups total. If you make a large mixed salad and use all the dressing, everything should feed about 10 people.
If you wish to just use a bit at a time, store any leftovers in a covered jar in your refrigerator. It will be good for about 2 weeks.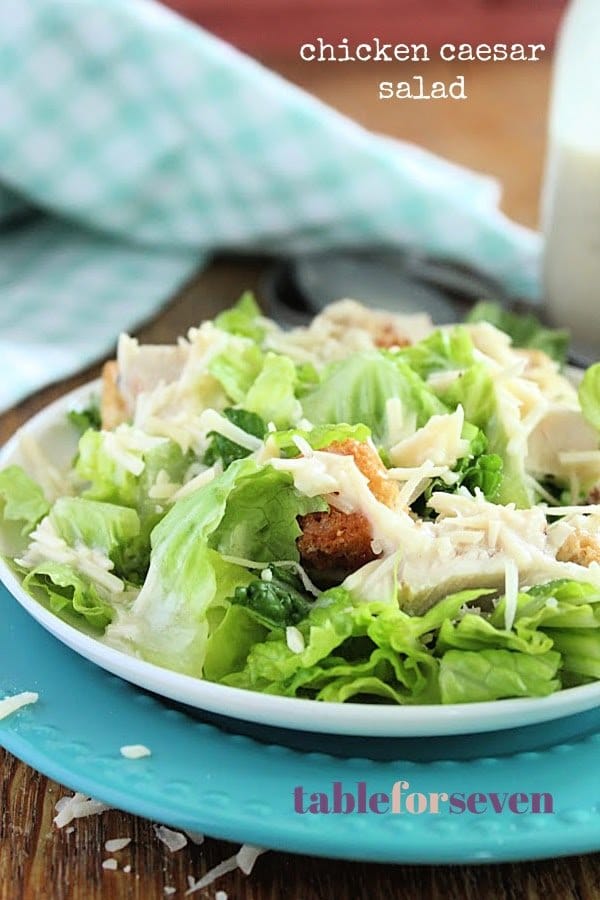 More Salads & Dressings to Enjoy: