Chicken Bacon Ranch Pasta Skillet is dinner is one pot! Chicken, pasta, bacon and broccoli..all with a great ranch flavor.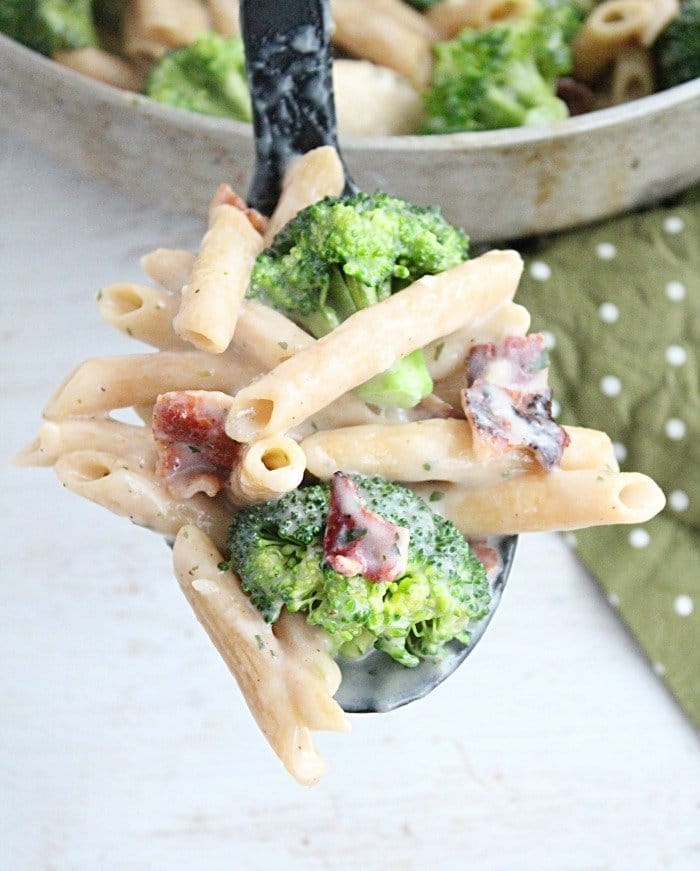 Next to my crock pot, cooking in a giant skillet is my favorite way to make dinner. It just makes life so much easier. After a long day, getting dinner on the table is not usually my favorite thing to do. So, tossing everything in to one pot is very appealing.
Also, less dishes to clean. 😉
This Dish Has Something for Everyone:
Chicken
Pasta
Bacon
Broccoli
Ranch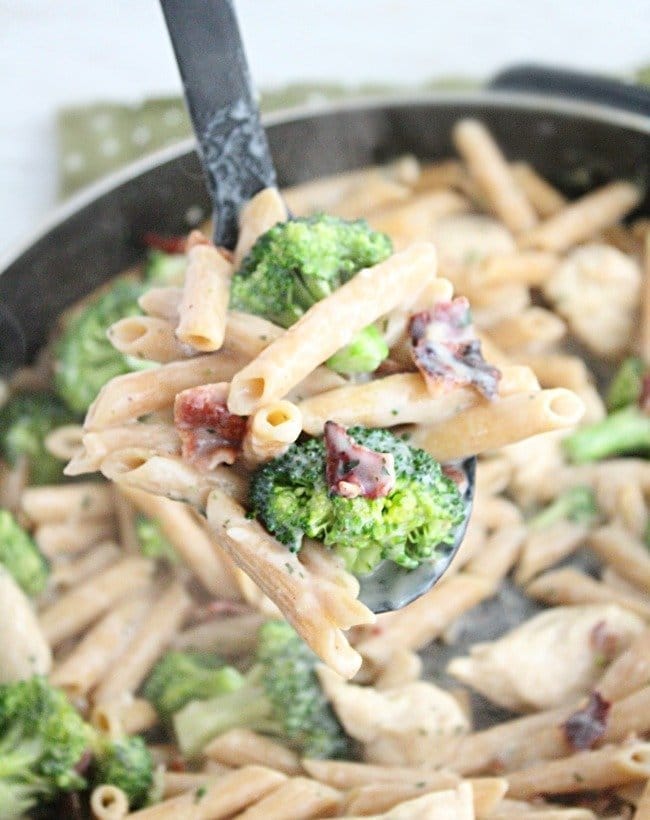 A few recipe notes:
You will need a pretty large skillet for this dish ( approx. 11-12 inch) and it will need a lid.
If you don't like broccoli, you can substitute with another type of veggies.
I used whole wheat penne pasta for ours, but, you can use any type/size you prefer. Try and stick with a medium size noodle.