Jazz up your meatballs with this hearty dish. Serve with pasta or with a crusty Italian bread.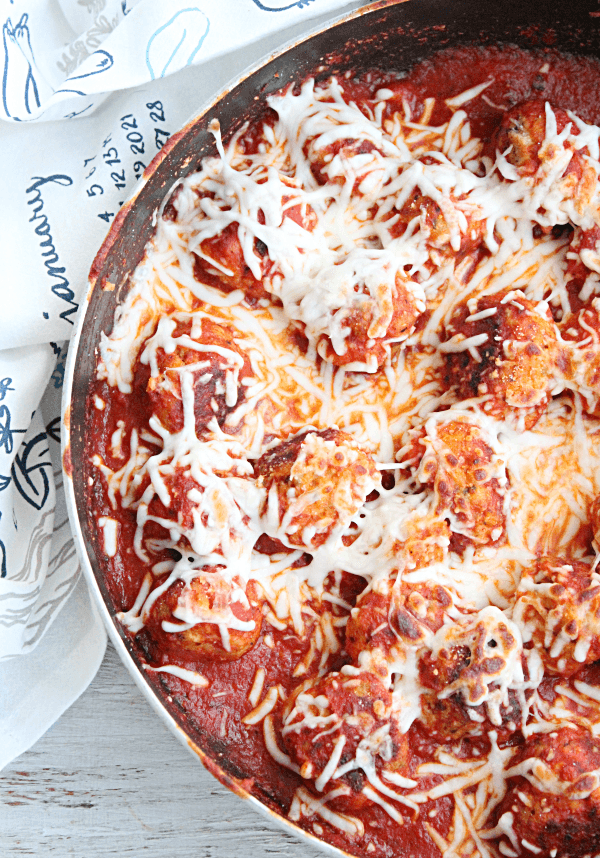 You will have to forgive me today. I've been trying to decide what to write for this post and have not been able to come up with anything.
I love blogging, but, sometimes, it is difficult for me to come with anything to say about a dish except "Hey, it's really good! You should make it!" That's kinda how I feel today.
However, it is Monday and the last few weeks here have been a bit crazy and emotional. About 10 years ago, my younger sister had a mole removed from her stomach. It was melanoma. She had surgery and thank goodness it was caught early, and, she hasn't had any additional serious issues since then.
This incident prompted me to start going to the dermatologist myself. Getting moles checked and removed every year. Everything going fine. Except this past month.
I had a spot on my nose and it wasn't going away. It turned out to be skin cancer, but, not melanoma. A basal cell carcinoma. Not life threatening and very common. But, it threw me for a loop. It was removed in a very quick, 15 minute procedure, but, it still, has I said, threw me a bit off track.
Let me just say though, if you do have something that you think may be nothing, get it checked out. Whatever it is. I honestly thought my spot was just stubborn acne. I'm so glad I got it taken care of, no matter what the outcome was.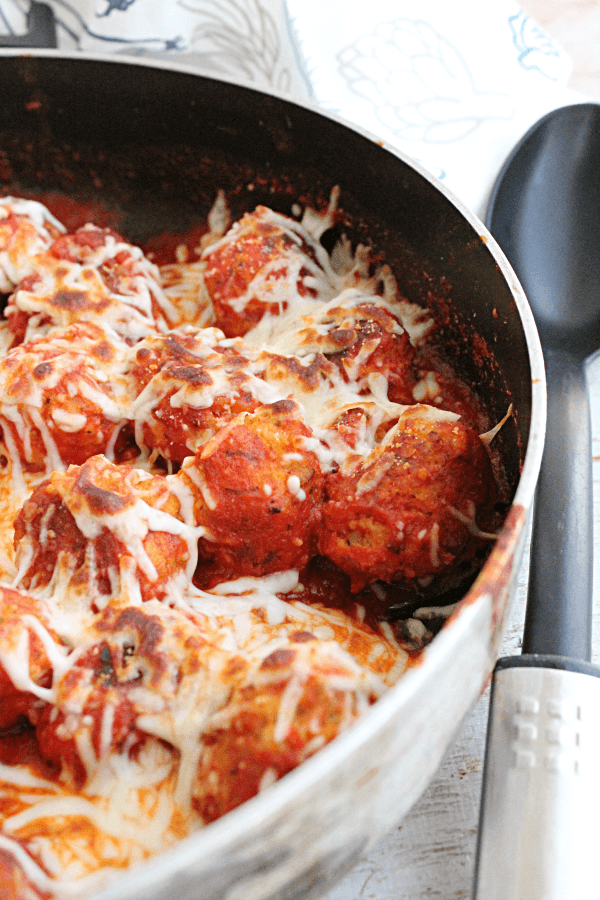 OK, well, today starts a new week!
My two little stitches are being removed tomorrow and I was back in the kitchen this past weekend. Some good stuff is coming to you guys. 👍
Today, we have a nice, simple, dinner dish. I took my basic meatball recipe and did things a little different with them.
First, they were cooked in a little canola oil in a skillet,let them drain.
Then, finished baking them off in the oven with spaghetti sauce. The last few minutes, they are topped with shredded mozzarella cheese and put under your broiler.The cheese gets nice and melted, but, a little brown too.
So good. 😍
For the meatballs, you can use ground beef, turkey, chicken, or even pork. It's a great, versatile recipe that works with any of them!