Soups on! A hearty soup filled with lasagna noodles and lots of cheese. Serve it with a side of your favorite garlic bread for a great cold-weather dinner.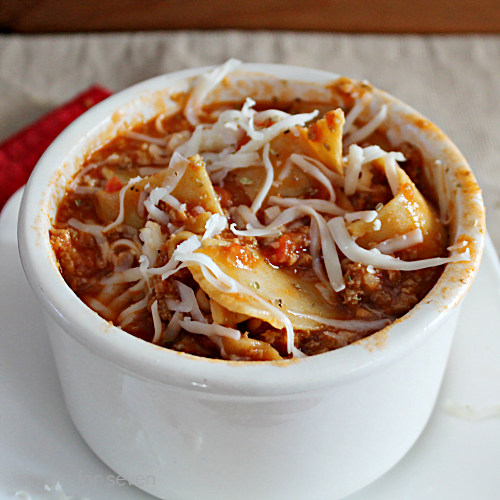 Hello everyone! How was your holiday?
I hope it was filled with everything perfectly Christmas. It's been a seriously, lovely, fabulous week here are our house. Christmas was beautiful. We ate too much food, took the kids to see Frozen and had ourselves a white Christmas. Yep, an actual white Christmas..lots of snow in the evening. We even sat by the fire and had hot cocoa! We loved every minute of it 🙂
Along with our snow, our temps have been all over the place!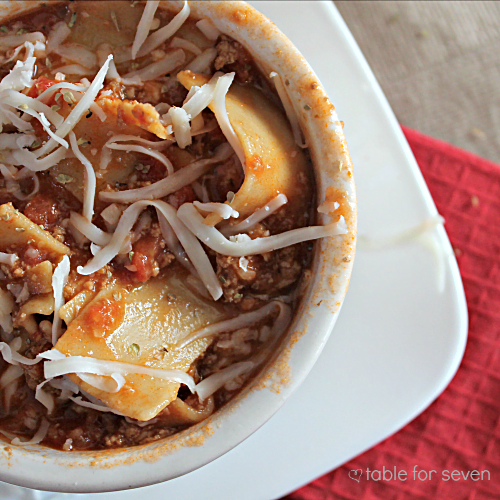 Yesterday, it was 40, tomorrow it's going to be 2. 🤷
Today, lots of wind. Perfect soup weather. This soup was so hearty, filling and packed full with cheesy, noodily, goodness.
This Cheesy Lasagna Soup is delicious and even better the next day warmed up for leftovers. Serve it with a side of nice, crusty, bread and it's a perfect winter dinner.