Double chocolate brownies with a creamy, cheesecake swirled topping.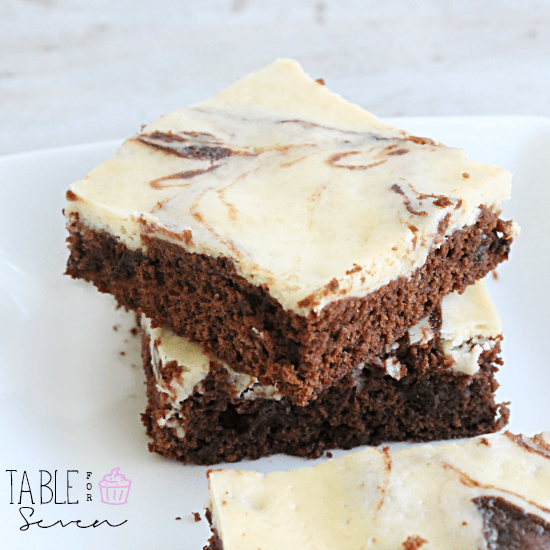 A large majority of recipes that are in my possession come from my mom. This one included. She gave this to me many years ago and it remains a family favorite to this day.
Ingredients Needed:
Chocolate chips
Butter
Sugar
Eggs
Flour + Baking soda
Unsweetened cocoa powder
Vanilla
Cream cheese
Can I Use My Own Brownie Recipe?
Yes. If desired, you can use your own favorite brownie recipe or a boxed version. Make sure whichever you choose, is for a 9 x 13 baking pan. This way, it will match up with the cream cheese addition.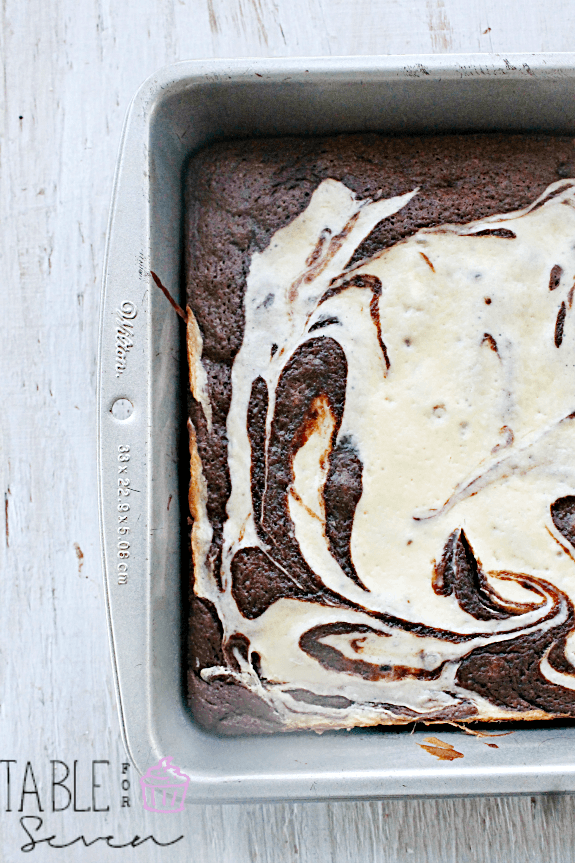 Recipe Notes:
Store any leftover brownies in the refrigerator.
When adding the cream cheese, be sure just to swirl it into the batter…not completely mix.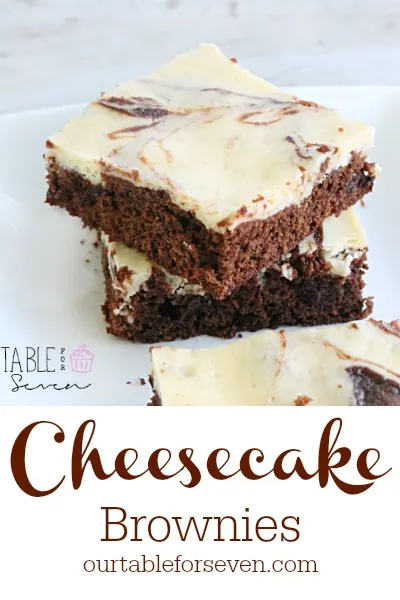 Love Cheesecake? Try These Too: