Thin sliced potatoes stacked in each well of your muffin pan, then, topped with a creamy sauce and sharp cheddar cheese. A delicious option for a side dish or dinner!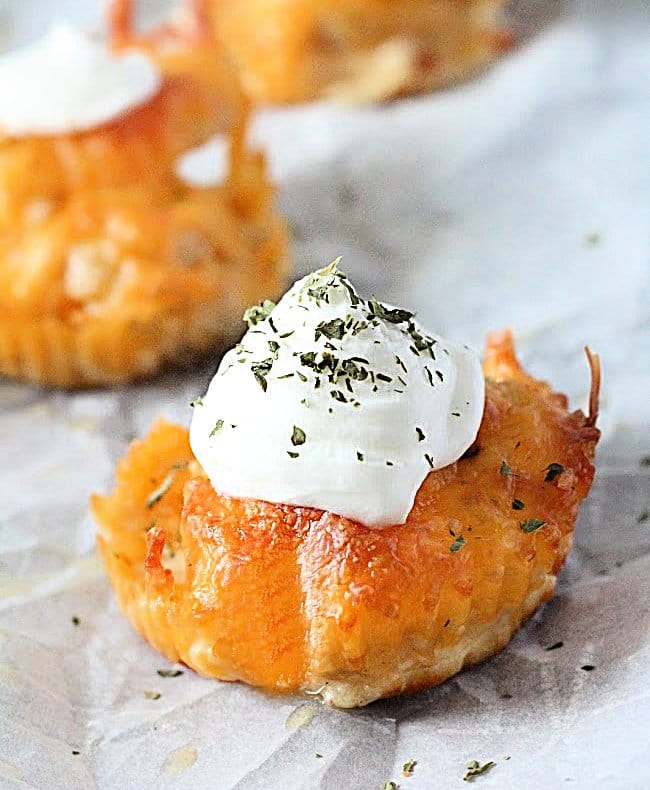 Isn't food more fun when you don't have to be fancy with it?
These potato stacks are not only crazy delicious, but, they are easily portable and hand held. You can scoop one right off your plate and with two quick bites, enjoy them. #PotatoesAreFunFood
Ingredients Needed:
Small Yukon gold potatoes
Butter
Whipping cream
Dried spices: Minced onion & garlic, paprika and salt/pepper
Dijon mustard
Shredded sharp cheddar cheese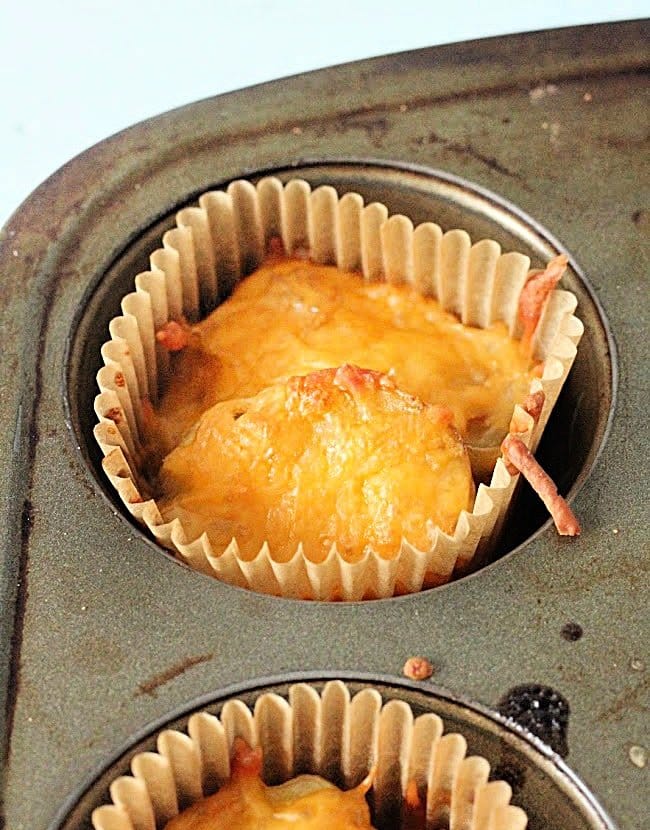 Potatoes: I love Little Potato Company potatoes. I simply grab a bag of their creamers and it's good to go. However, of course, go with your preferred brand. Just stick with a small potato for accurate baking time.
Slicing: Slice your potatoes thin. You can use a good sharp knife, on a mandolin or use your food processor. You want them about 1/8th to 1/16th in thickness.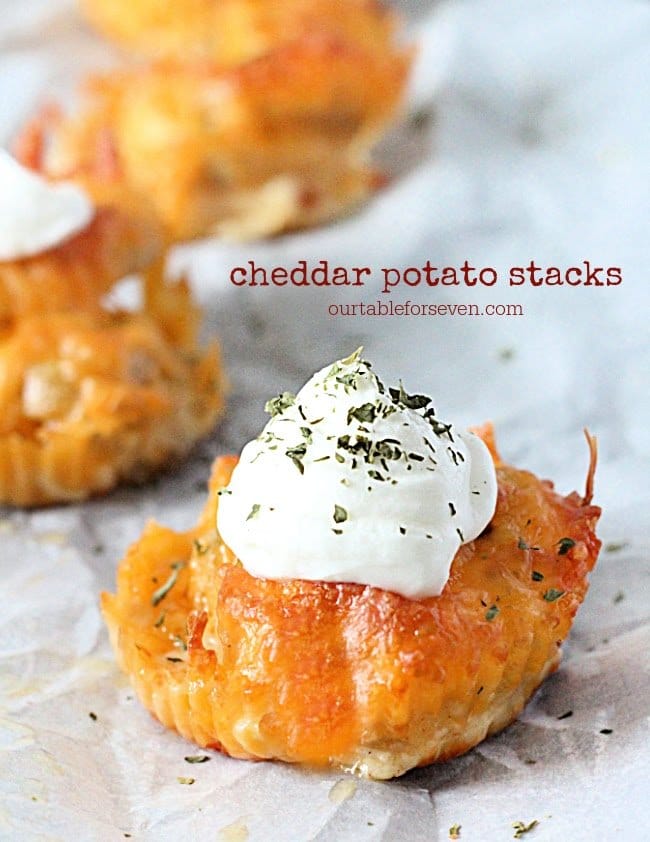 Make Your Stacks:
First, make your sauce. Keep a close eye on it to avoid burning. Set it aside.
Next, add a small stack of sliced potatoes into each well of your muffin pan. Don't stack them all the way up yet!
Sprinkle that stack with just a teaspoon of cheese and a teaspoon of sauce. Then, stack the remainder of the sliced potatoes on top.
Spoon the remainder of the sauce on top of it all. Cover the pan ( foil works best) and bake.
After baking for just 25 minutes, remove from the oven and uncover the pan. Sprinkle the tops with remaining cheese and bake an additional 10-15 minutes.
Let them sit in the pan for 5-8 minutes to cool before serving.
Topping ideas: Sour cream, cooked bacon bits or green onions.