Simple cheddar biscuits that require just a few ingredients. They go great with just about any dinner you are making or eat them plain. Just right for breakfast, lunch or dinner.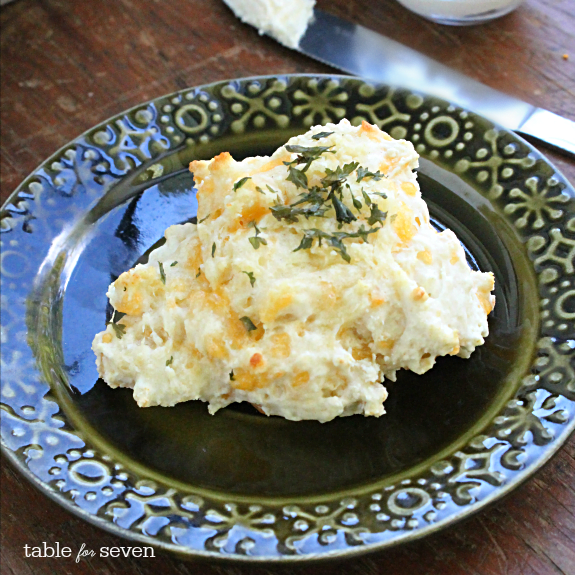 I love these biscuits.
They only need just a few simple ingredients and they are so darn versatile.
Ingredients List:
Biscuit mix
Cheddar cheese
Garlic powder
Milk
Melted butter
Parsley
Biscuit Mix: AKA " Bisquick" Any brand of biscuit mix will work or you can make also make a batch homemade.
They are a pretty basic biscuits. That means, you can dress them up or down, according to your taste or the dish your are serving.
A few ideas to change up your biscuits:
Omit the garlic and add a pinch of ground cinnamon and sugar to sweetened them up.
Stir in chopped, cooked bacon.
Add in your favorite fresh herbs
Replace the garlic powder with taco seasoning or chili powder to spice them up a bit.
Instead of cheddar cheese, go with mozzarella. Then, serve with a side of pizza sauce.
Add a bit of lemon zest and poppy seeds.
The possibilities are endless.
Make Your Biscuits:
First, line a flat rimmed baking sheet with parchment or silicone mats and preheat the oven.
Next, in a bowl, mix together biscuit mix, cheese and garlic powder.
Add in milk and mix to combine. Your batter will be a bit lumpy and "rough". That's OK.
Scoop the batter by the tablespoon and place on prepared baking sheet.
Bake for 10 minutes. Remove from oven and brush with melted butter. If desired, sprinkle tops with chopped parsley.
Place back in oven and finish baking.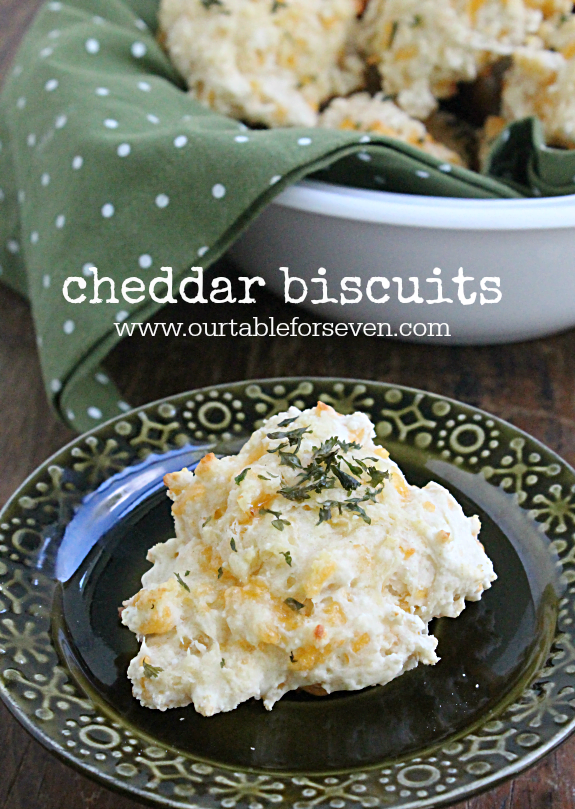 Serve your Biscuits with: