Fun cupcakes that need no baking…only your creativity & imagination!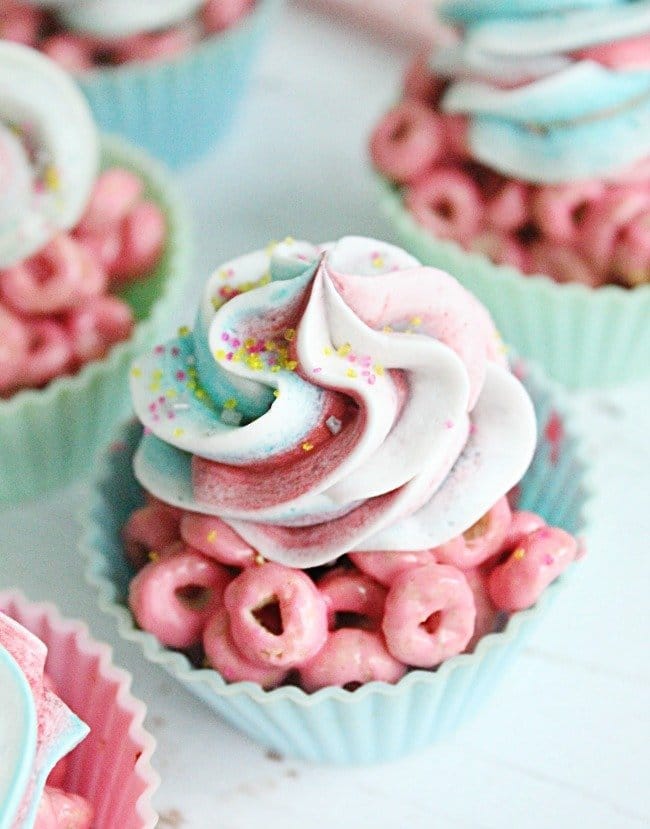 Cereal Cupcakes? Yep! Think of your favorite no bake cereal bars, but, in the form of a cupcake. Then, topped off with creamy frosting. They are really fun and a great for a way to celebrate any occasion. Especially, when it's warm and turning on the oven isn't an option.
Main Ingredients Needed:
Toasted oats cereal ( ex: Cheerios or brand equivalent) See the recipe card below for the brand I used.
Mini marshmallows
Butter
Vanilla Frosting
Do I have to use food coloring? No! This is purely for fun. They still taste delicious without it.
What about frosting? I used a simple can of vanilla frosting. Go with your favorite recipe/brand and flavor for them.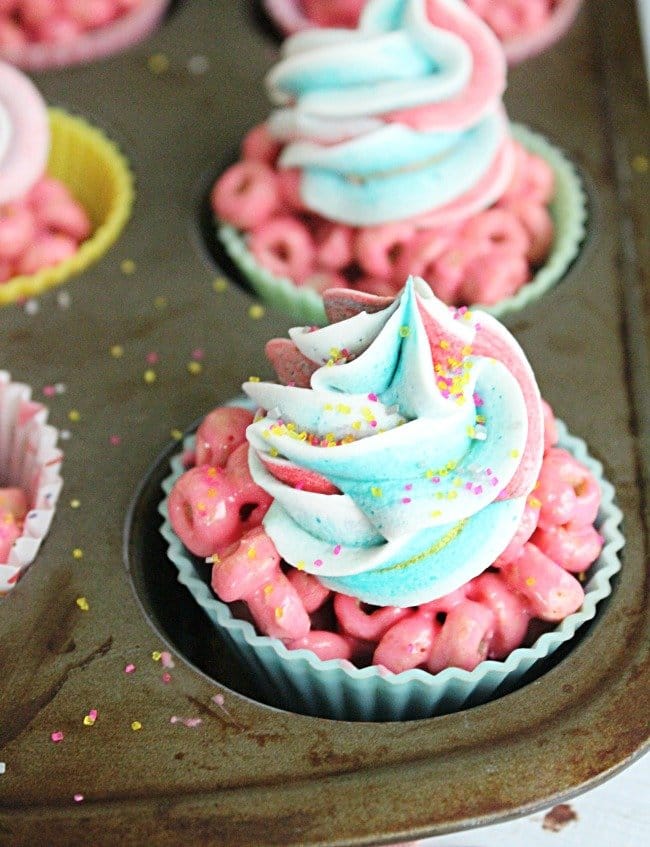 How to Make Your Tye Dye Frosting:
Insert your desired decorating tip (I used a 1 M) into a piping bag. Insert the empty piping bag into a large jar or glass and pull the edges of the bag over the rim of the jar.
Separate your favorite vanilla frosting into separate bowls. The amount of bowls will be determined by how many colors you want your frosting to be. Tint each bowl a different color food dye.
Fill the piping bag with each separate color. A spoon will work for this task.
When the bag is filled with your desired colors, remove bag from the jar/glass and pipe cupcakes as desired.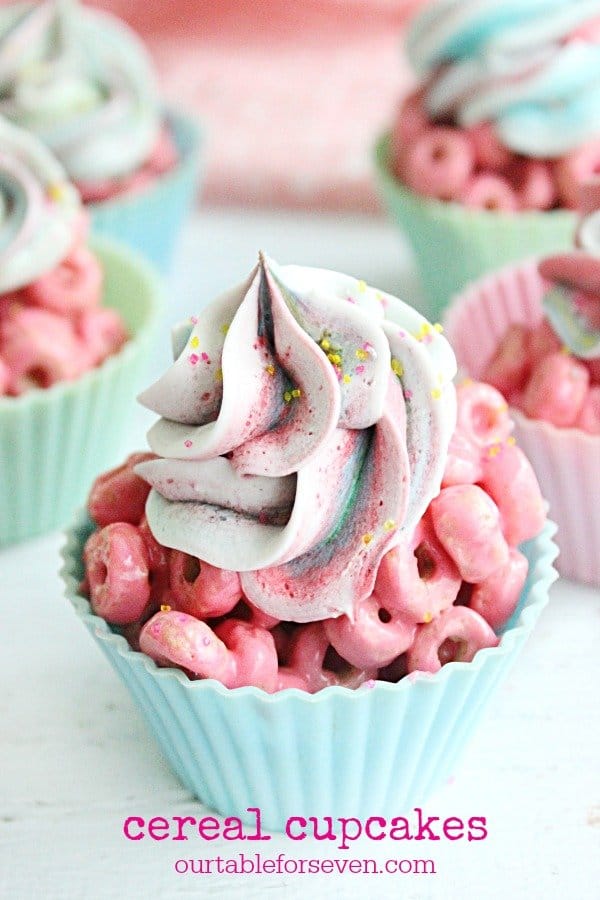 Have Cereal in Your Pantry? Try These Too: