4 ingredients and your new favorite sweet treat is done! Fill these easy, no bake cups with your favorite nut butter and for an added taste, sprinkle with coarse sea salt. You also don't need any refined sugar.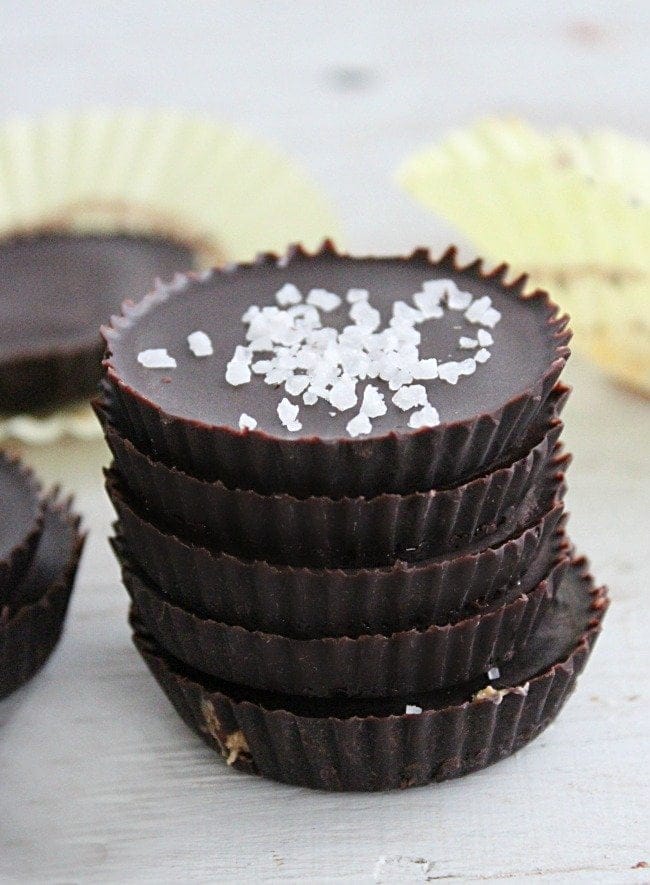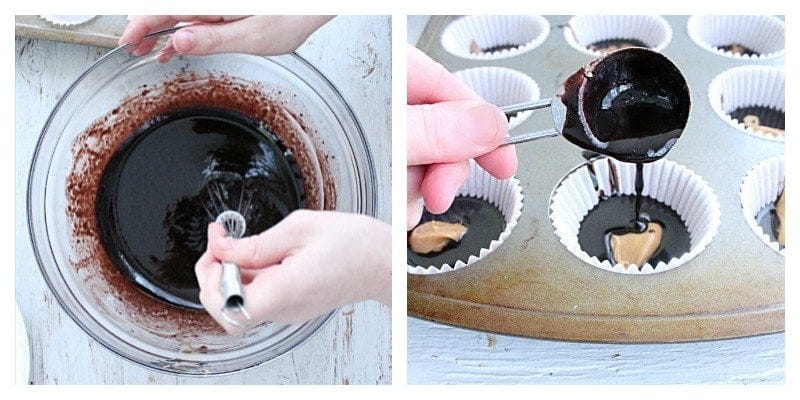 This time of year is always a tricky one when it comes to posting here on the blog.
Everyone is seriously tired of baked goods and want to eat healthier. I'm all for that, but, it does make my job here a little more of a challenge. Because, honestly, we still eat sweets this time of year.
Yep, it's a challenge, but, no fear! This no bake cashew butter cups are perfect for this time of year. They only require 4 ingredients, take about 5 minutes to mix together and taste amazing. Plus, no refined sugar!
Your Ingredients List:
Unsweetened cocoa powder.
Honey.
Cashew butter.
Coconut oil.
Coarse sea salt. (optional)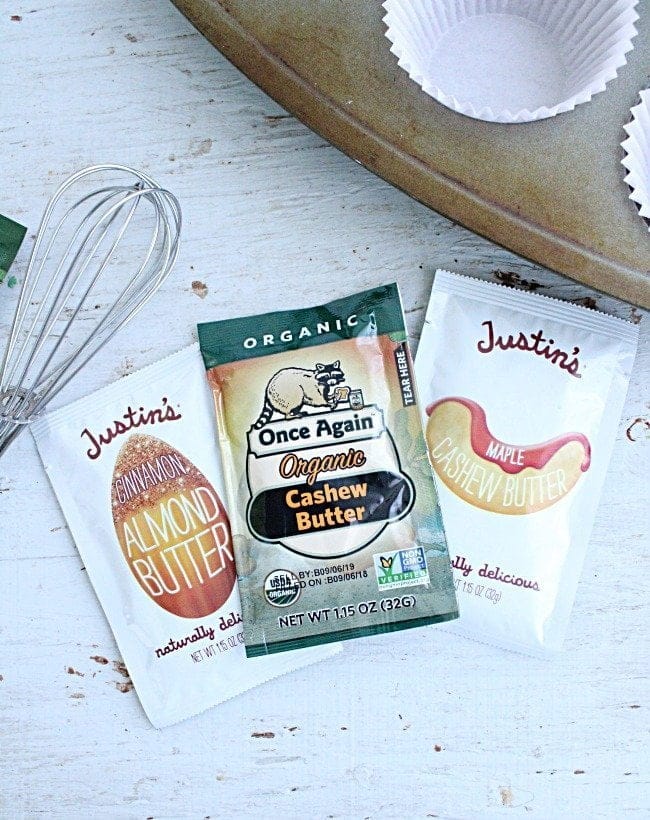 A few notes:
No, you can't replace the coconut oil with canola or vegetable oil. Once it gets cold, the coconut oil will harden up. Trust me on this..I've experimented with canola oil and they were a mushy mess!
I used dark chocolate cocoa powder for mine, this is optional. Regular cocoa powder will also be fine. Just be sure that it's unsweetened.
Maple syrup can be used as a replacement for the honey.
Any flavor nut butter will work. I used cashew butter, but, regular peanut butter will work, as will almond or sunflower.