Enhance your meals with an intense aroma of cardamom with our beautiful 27 Fragrant Cardamom Recipes round-up.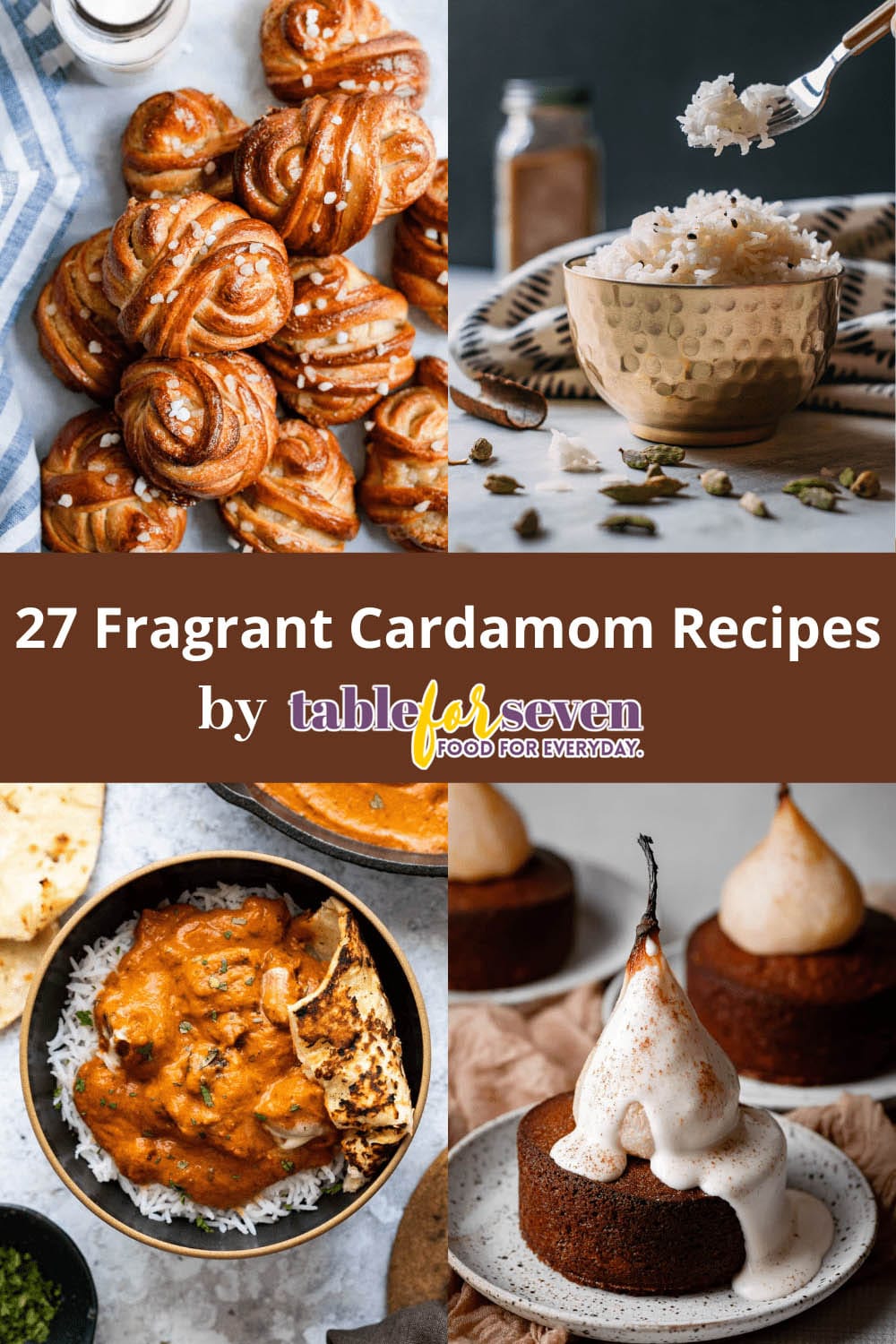 Cardamom is a popular spice in India and the Middle East but nowadays is available and used around the world in both sweet and savory recipes.
With a beautiful fragrant aroma cardamom is an intensely aromatic and strong spice. It pairs well with warming spices like cinnamon, ginger, nutmeg, allspice and cloves.
It shines in desserts, baked goods and savory meals alike. You can use cardamom whole in their pods, seeds and ground depending on the recipe.
If you're not yet using cardamom in your cooking we are here to inspire you with our wonderful 27 Fragrant Cardamom Recipes round-up.
1. Cardamom Latte with Honey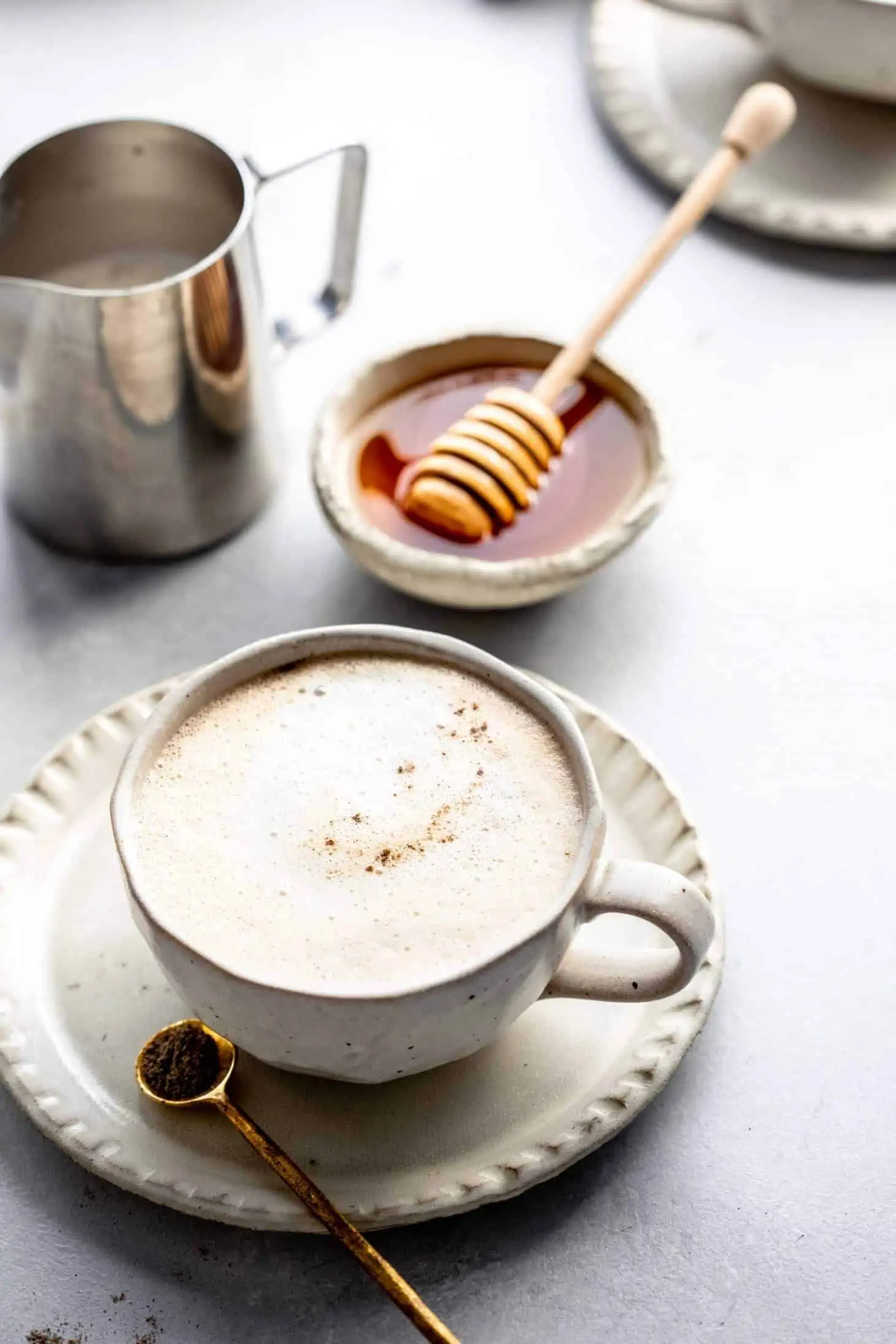 Start your day with this deliciously creamy and fragrant Cardamom Latte with Honey by Platings + Pairings. You only need four ingredients and 5 minutes to make this dreamy latte and you're set for an amazing day.
2. Swedish Cardamom Buns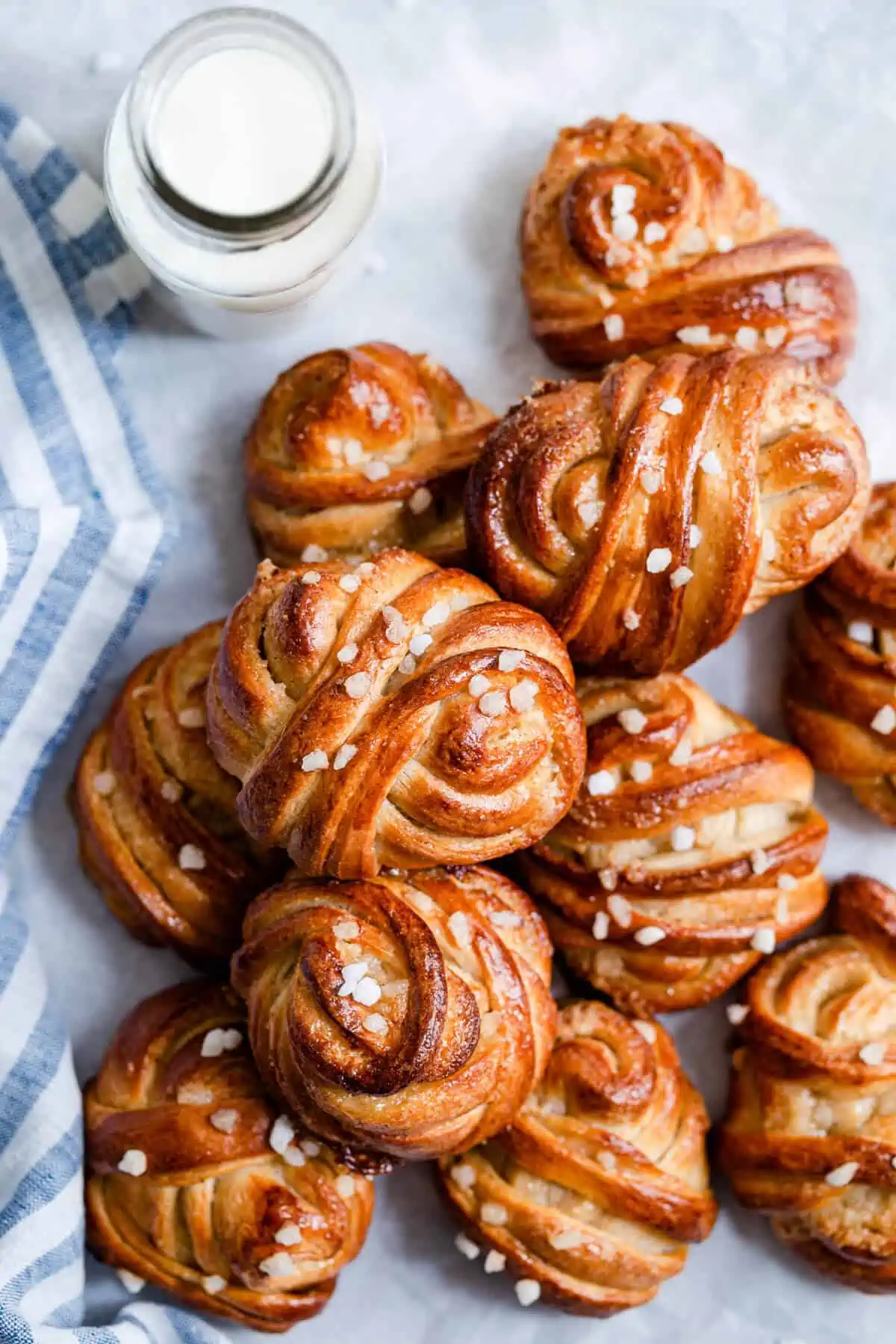 These Swedish Cardamom Buns by Anna Banana are the perfect recipe for a weekend baking project. Beautifully soft, sticky and aromatic, these buns are much easier to make than you may think.
3. Poached Pear Cardamom Cakes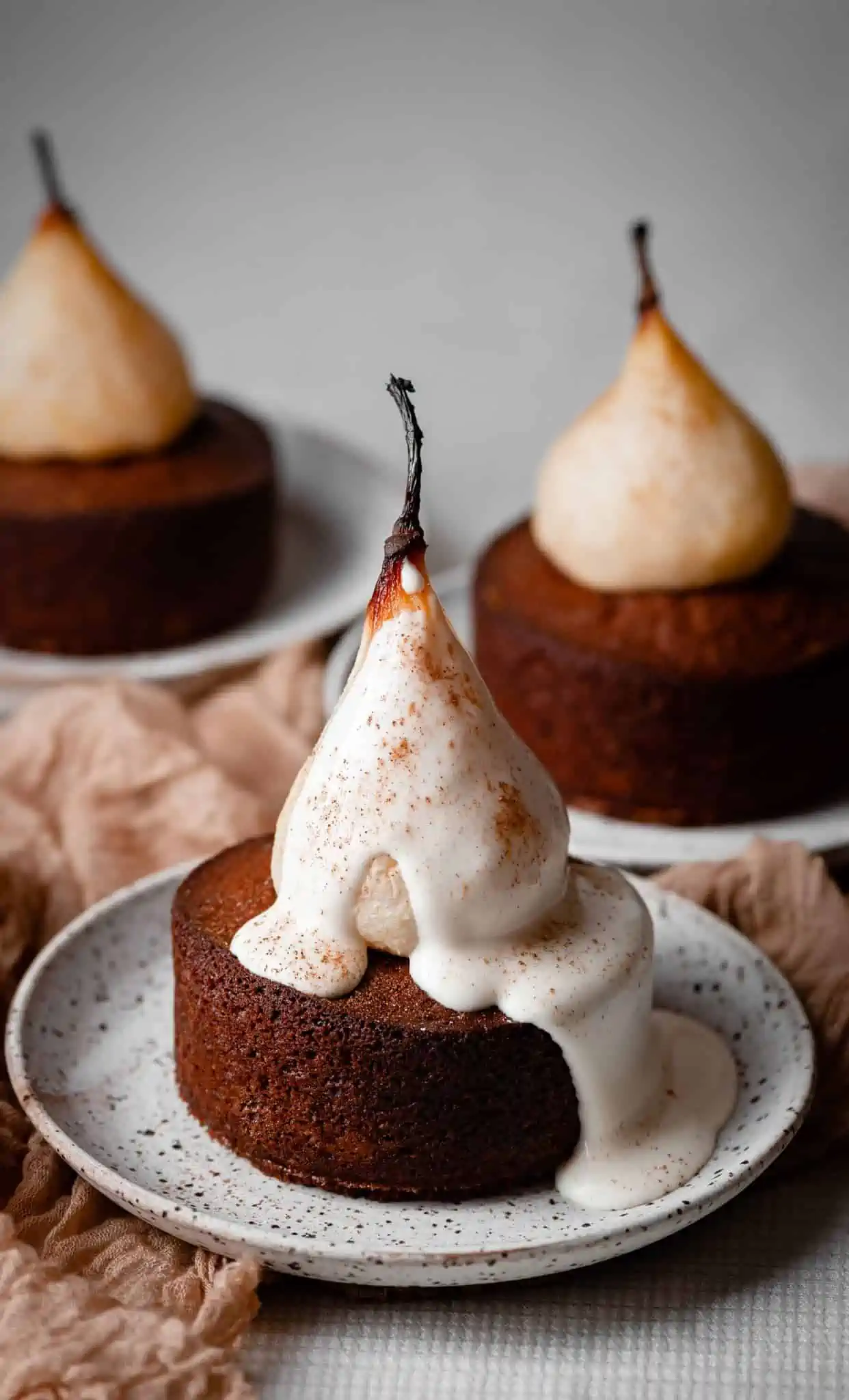 Bake these stunning spiced Poached Pear Cardamom Cakes by Two Cups Flour for a special occasion. This recipe features mini cardamom sponge cakes topped with white wine poached pears, maple cream sauce and a dusting of cinnamon.
4. Cardamom Maple Pecan Granola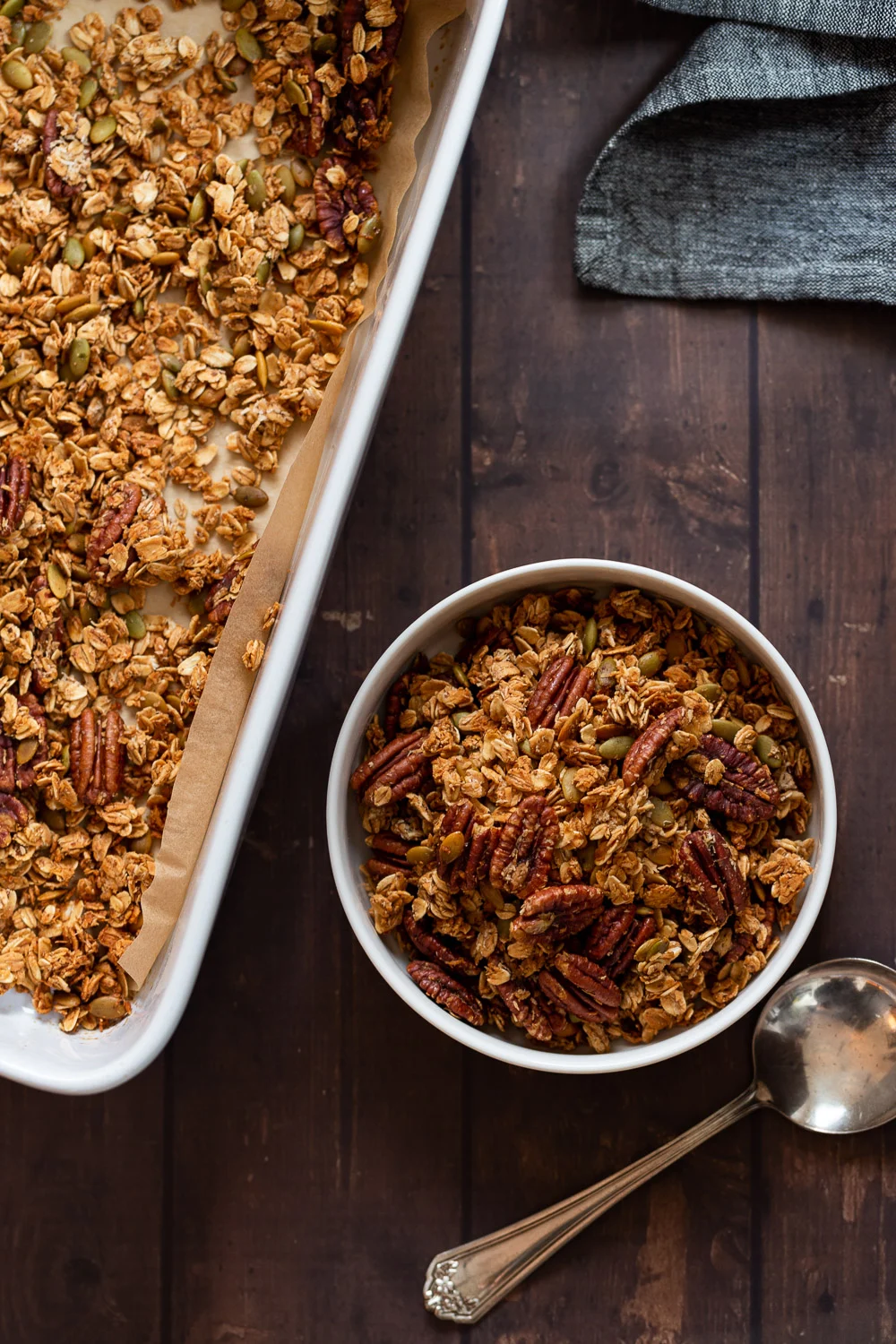 This delicious Cardamom Maple Pecan Granola by Vegan Richa is a healthy gluten-free, vegan and oil-free recipe. And if you've never made homemade granola it's a really satisfying experience. Plus it makes an amazing edible gift.
5. Masala Chai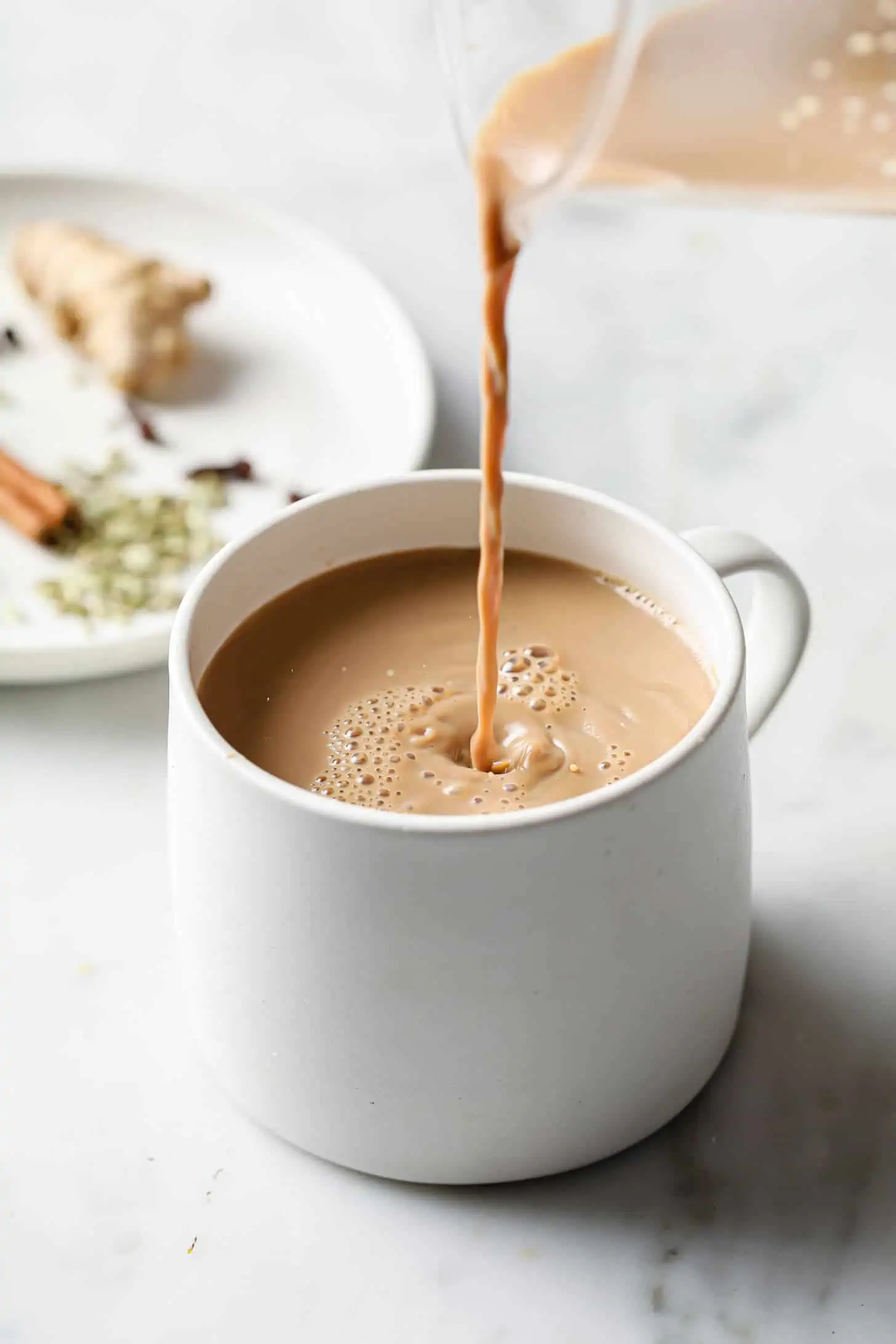 If you love warming fragrant drinks then this authentic Masala Chai by Tea for Turmeric is a real treat. This delicious recipe is made with black tea, whole spices and fresh ginger to create a perfectly spiced cup of chai tea.
6. Braided Cardamom Bread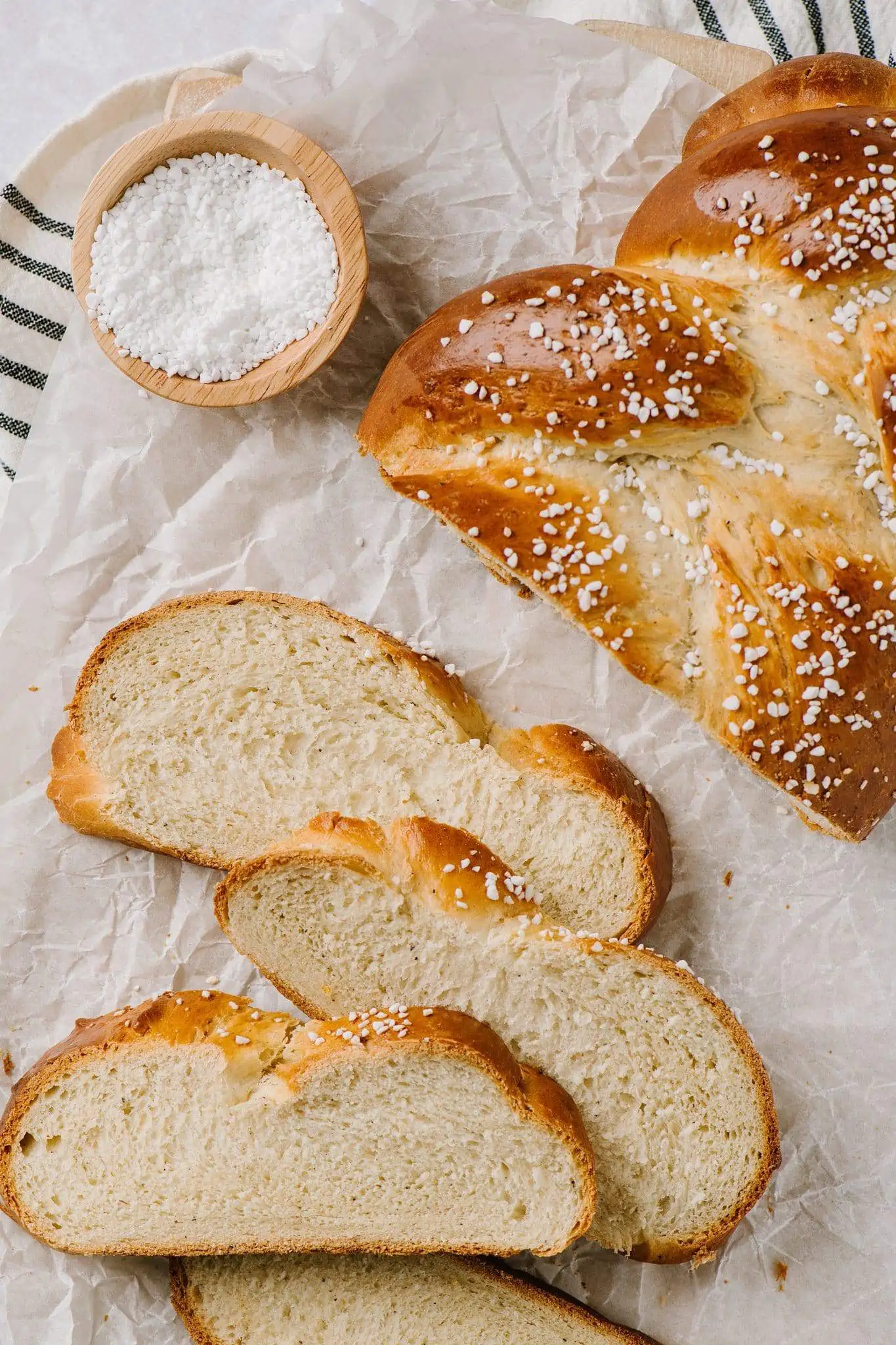 Feel accomplished by baking this wonderful Braided Cardamom Bread by Baked Bree. This delicious Finish bread recipe called Finnish Pulla is a type of braided sweet bread flavored with cardamom that is traditionally served as a treat with coffee or tea.
7. Stovetop Rice Pudding with Cardamom and Vanilla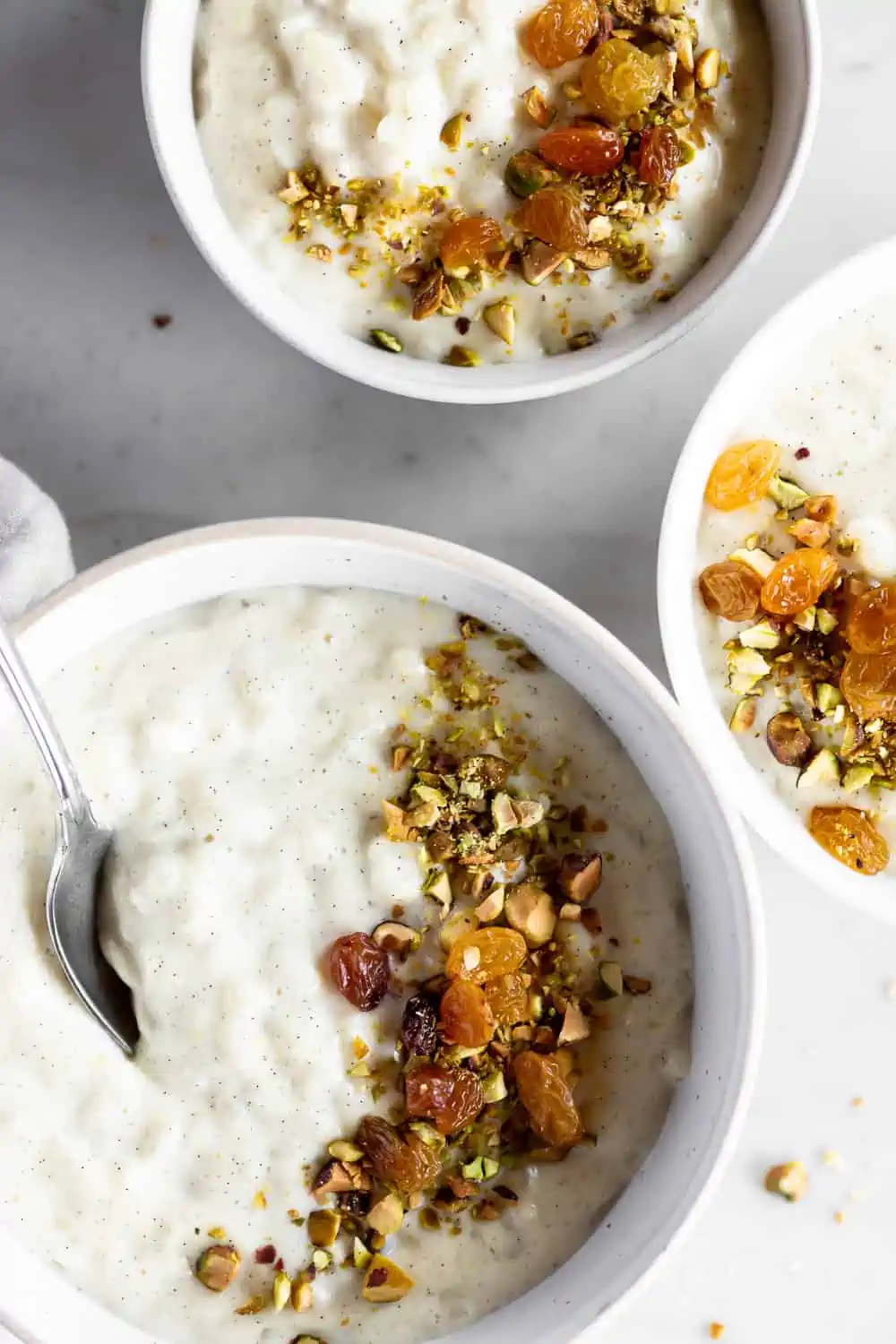 This Stovetop Rice Pudding with Cardamom and Vanilla by With Spice is an elegant creamy dessert perfumed with rich notes of cardamom and vanilla. Garnished with golden raisins and chopped pistachios this simple pudding will warm your taste buds and your heart.
8. Cardamom Rose Cake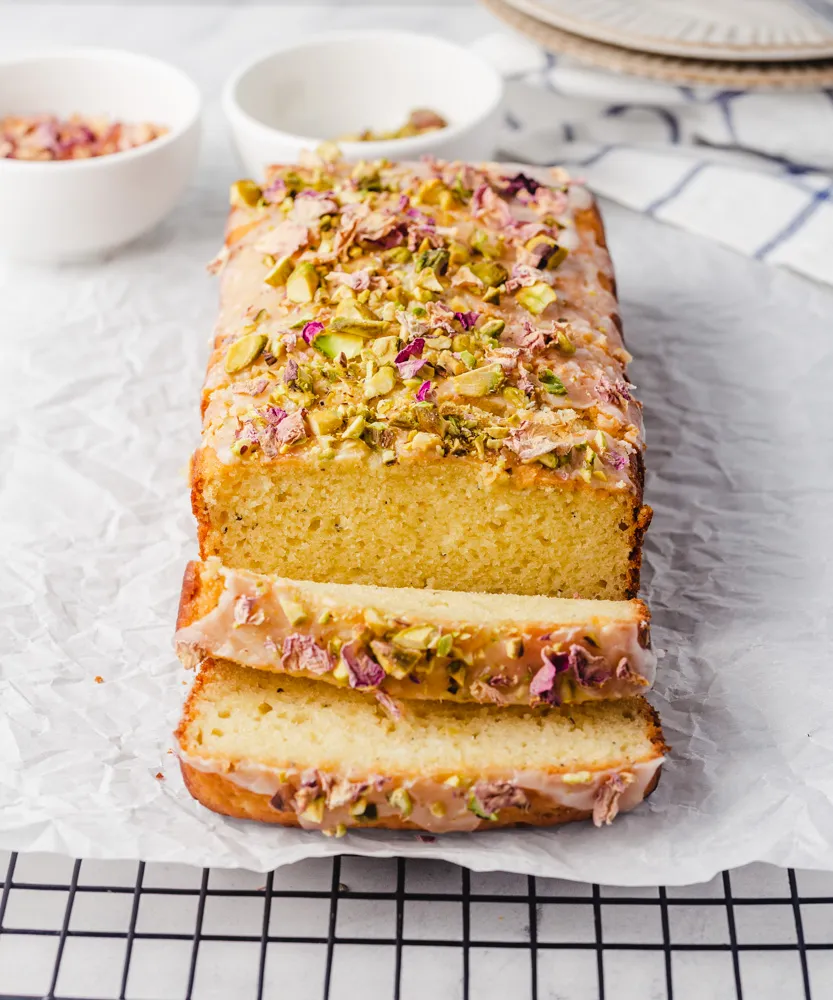 The aromatic pairing of cardamom and rose in this Cardamom Rose Cake by Maple Chutney is simply divine. This simple delicious moist sponge cake is made with olive oil and is topped with lemon glaze, chopped pistachios and edible rose petals.
9. Cardamom Pistachio Energy Balls
We all love a healthy sweet treat. And these Cardamom Pistachio Energy Balls by Through The Fibro Fog are just that. Made with oats, pistachios, flax meal, almond butter, honey and cardamom they come together in less than 30 minutes.
10. Rose Cardamom Shortbread Cookies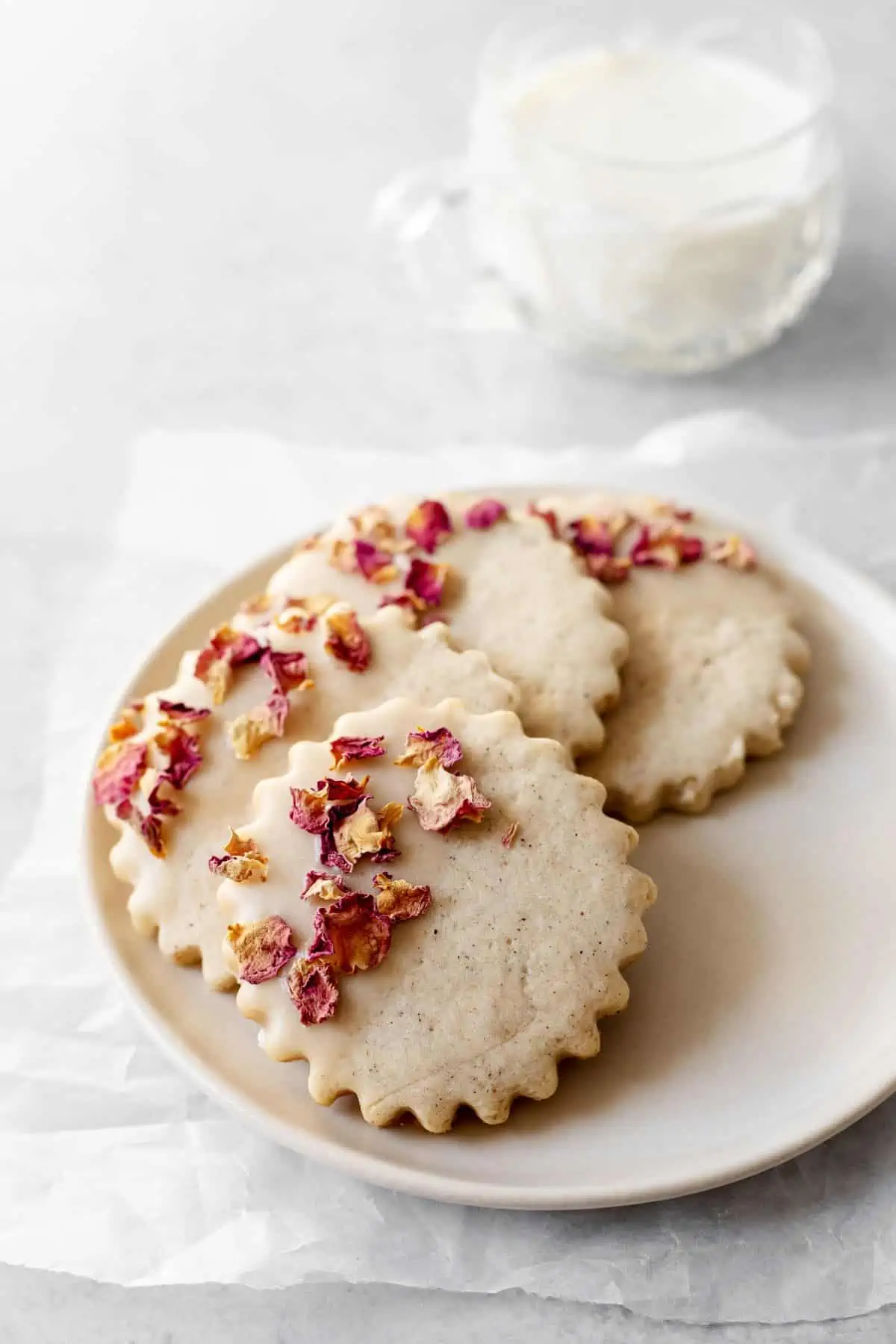 One of the prettiest cookies we've ever seen. These Rose Cardamom Shortbread Cookies by The Baker's Almanac dipped in a rose glaze and sprinkled with edible flowers make the most beautiful yummy treats for girlfriends get together.
11. Kulfi Ice Cream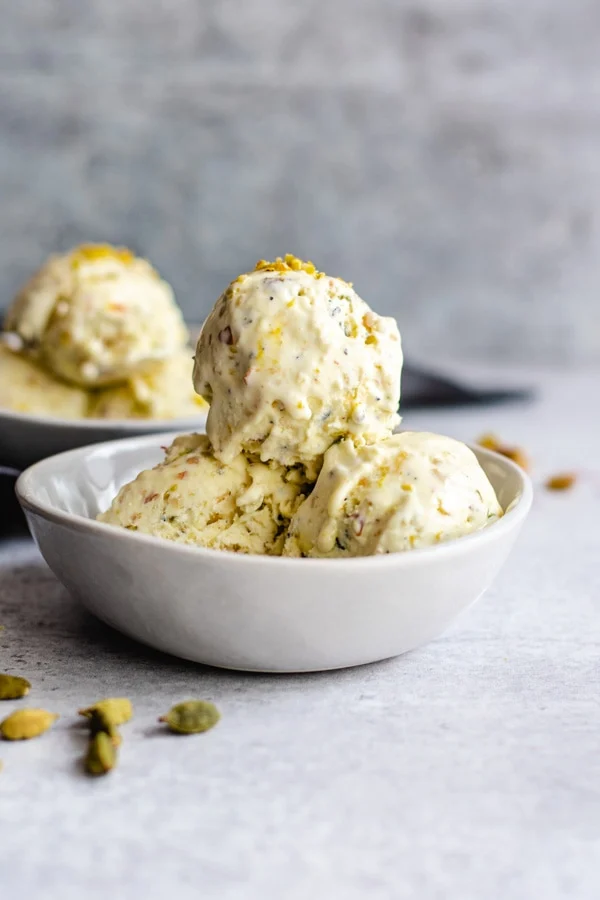 This eggless, no-churn Kulfi Ice Cream by Spice Cravings is easy to make without an ice cream maker. Fragranced with beautiful spices of saffron, cardamom and rosewater this dreamy ice cream makes the most decadent dessert.
12. Pistachio & Cardamom Lemon Drizzle Cake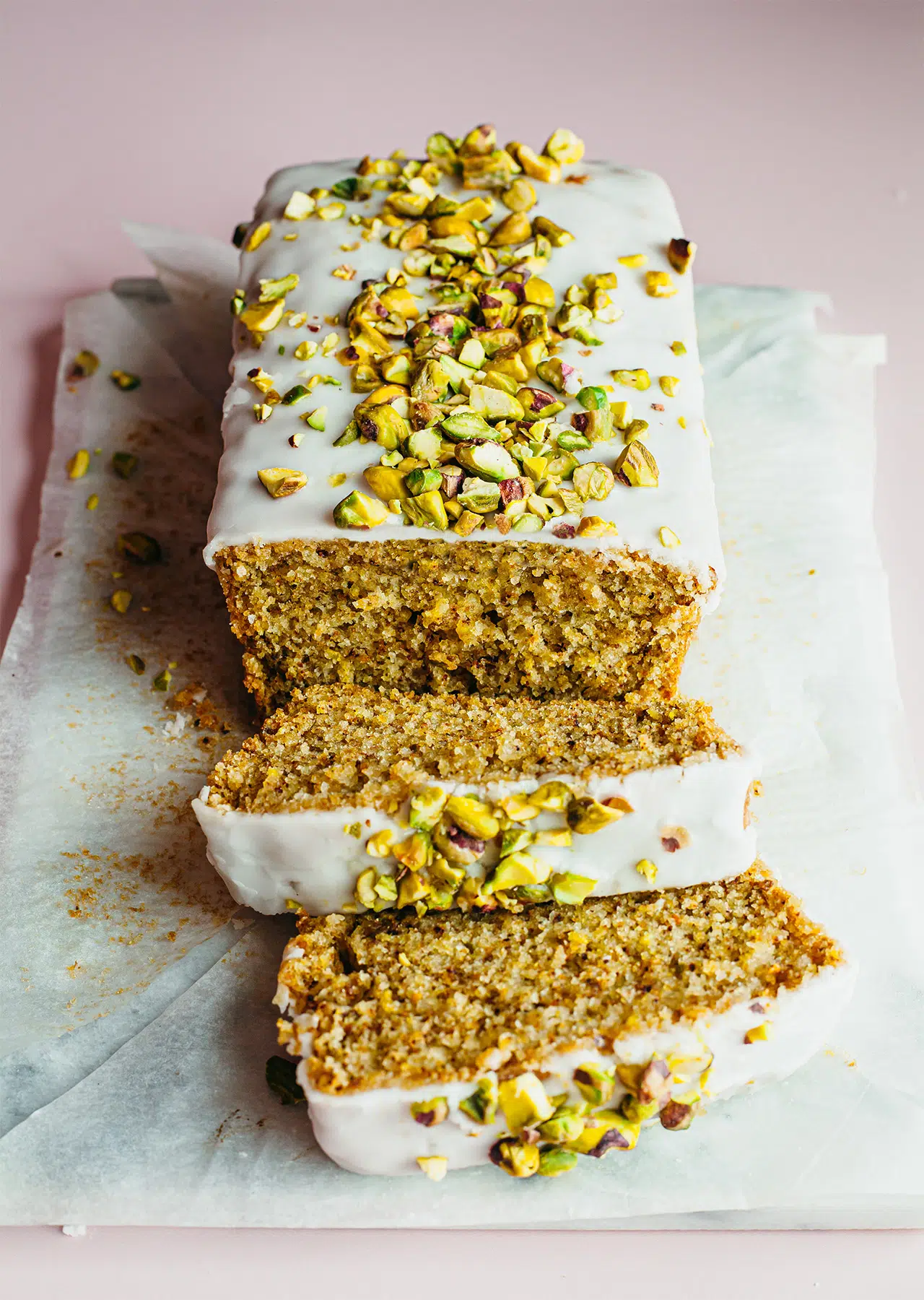 Pistachios, lemon and cardamom are a classic combination and we're not surprised because these flavors are a match made in heaven. This vegan moist Pistachio & Cardamom Lemon Drizzle Cake by So Vegan is an easy flavorsome bake that will have you wanting more.
13. Caramelized Orange and Cardamom Upside-Down Cake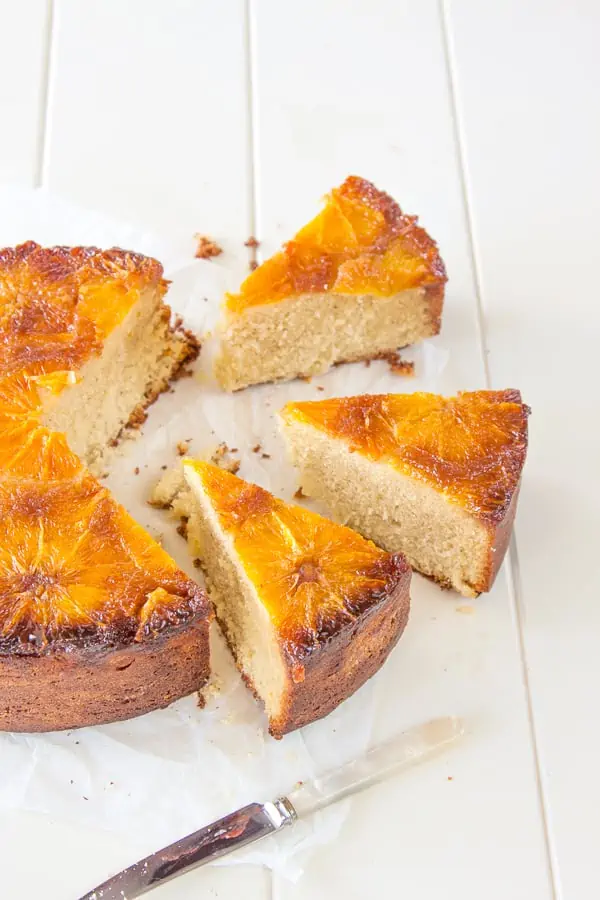 This beautiful bright caramelized Orange and Cardamom Upside-Down Cake by Delicious Everyday features a pillowy soft sponge cake with jammy caramelized sliced oranges. Almost toffee-like on the edges with almond flavor and beautiful cardamom scent you will not stop with just one slice.
14. Almond Buckwheat and Cardamom Cookies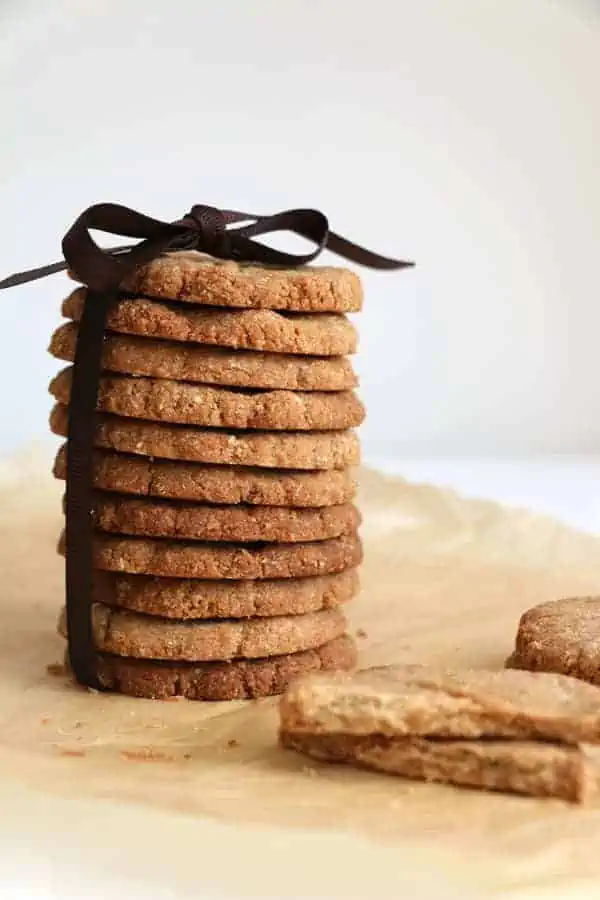 Treat yourself to these delicious perfectly crispy gluten-free Almond Buckwheat and Cardamom Cookies by Nirvana Cakery. This recipe uses a gluten-free mix of buckwheat flour, ground almonds and desiccated coconut and is lightly sweetened with maple syrup.
15. Chocolate Coffee Cardamom Layer Cake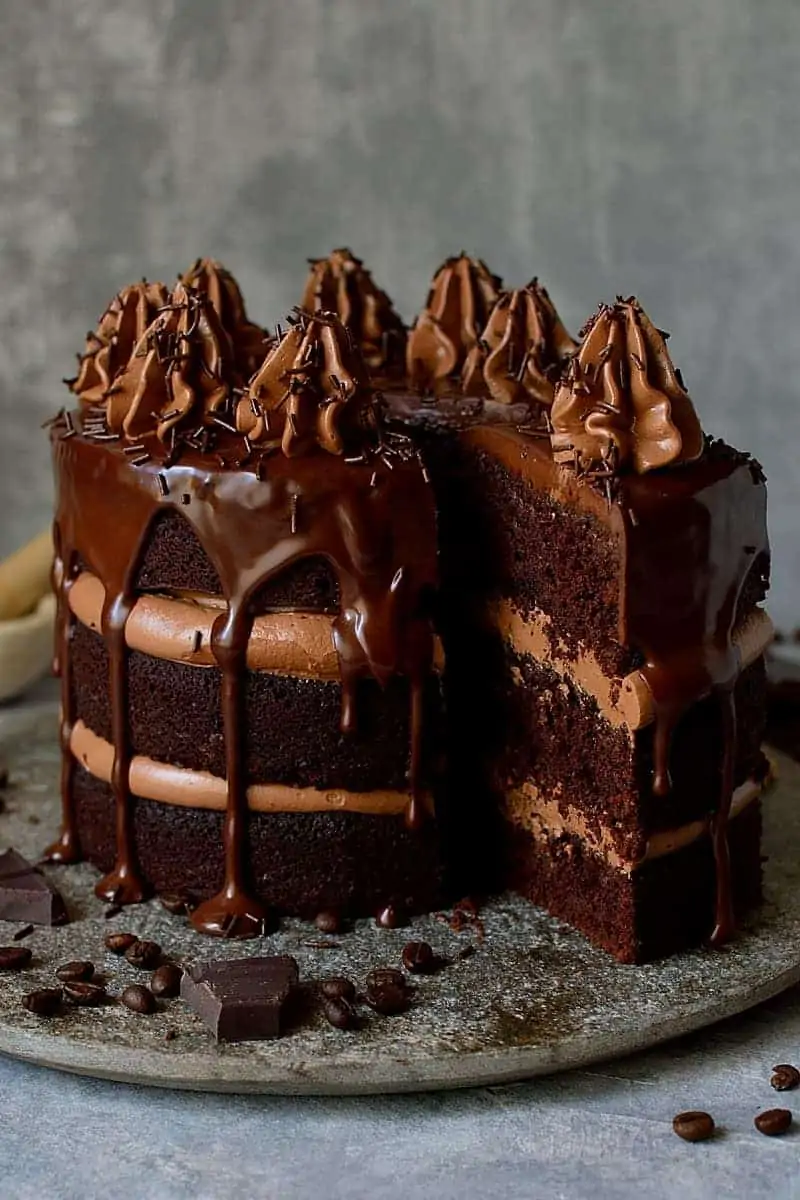 This show stopping Chocolate Coffee Cardamom Layer Cake by Domestic Gothess is fit for a celebration. The delicious three-layer cake features moist chocolate, coffee and cardamom cake filled with chocolate, coffee and cardamom swiss meringue buttercream and drizzled with dark chocolate ganache.
16. Cardamom Porridge with Caramelized Bananas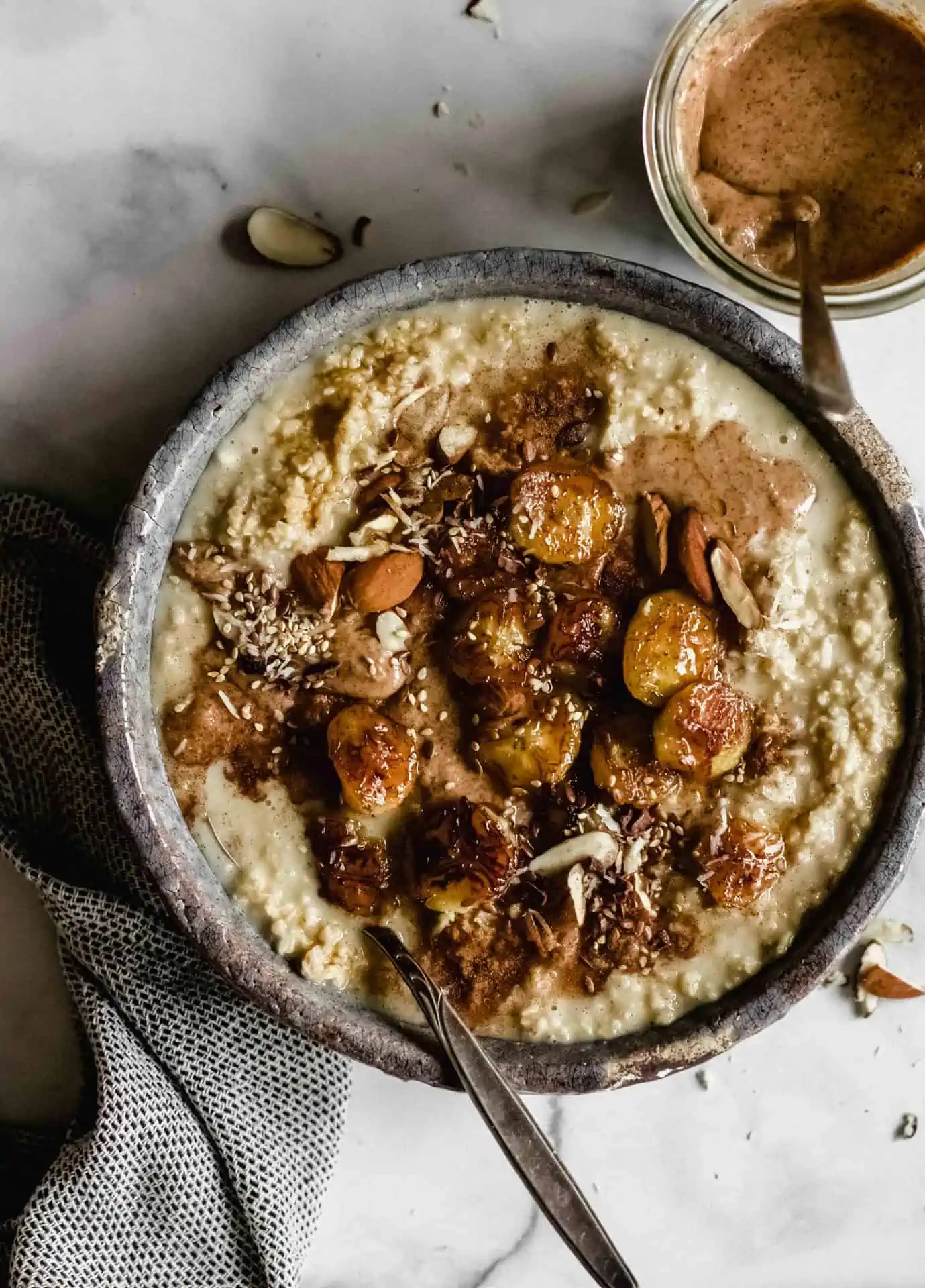 When you're in the mood for a cosy filling utterly delicious breakfast then this Cardamom Porridge with Caramelized Bananas by Flowers in the Salad is just the recipe. This soul-warming tummy-pleasing bowl of goodness is perfect for cooler months.
17. Sweet Vermicelli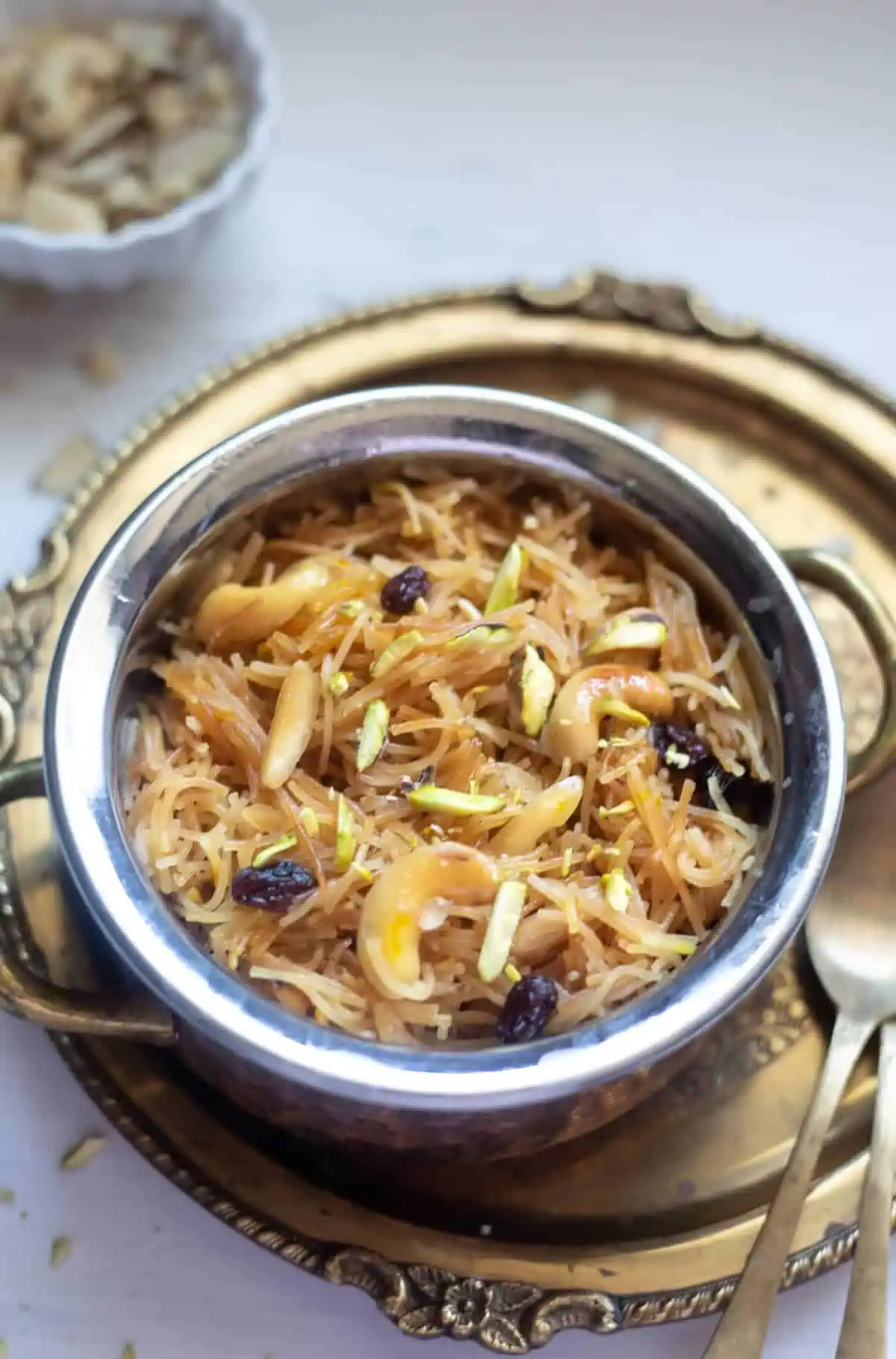 This Sweet Vermicelli by Piping Pot Curry is light not too sweet Indian style dessert. Also called Semiya Kesari, this wonderful one-pot sweet pudding is made with vermicelli, ghee, cardamom, saffron and nuts.
18. Persian Cardamom Muffins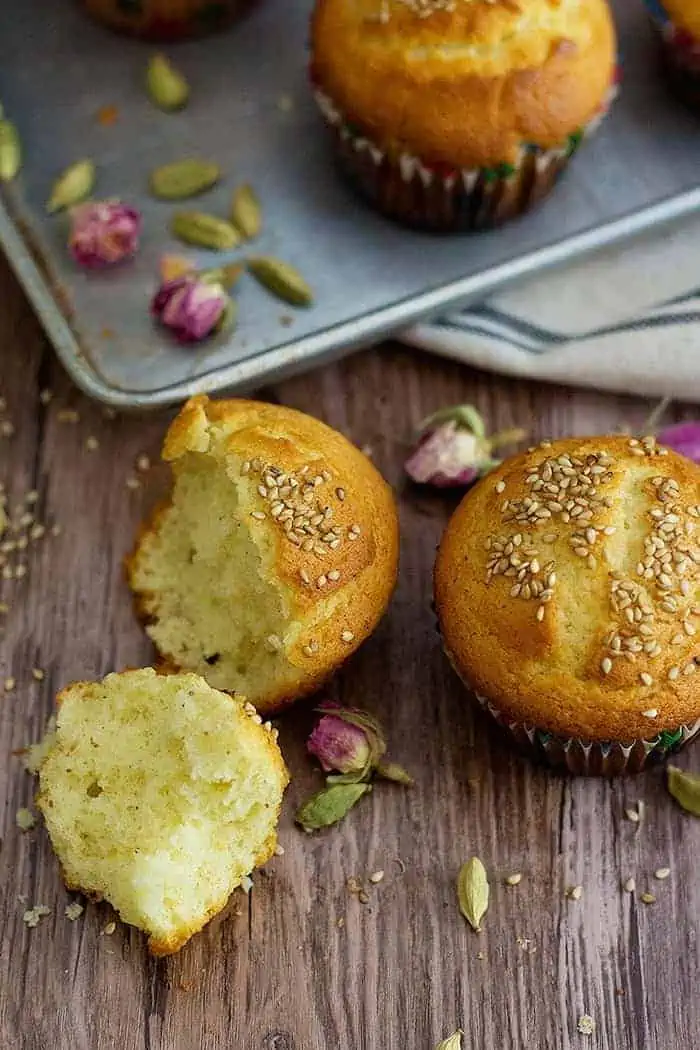 You will love the delicate flavors in these Persian Cardamom Muffins by Unicorns in the Kitchen. This traditional Persian recipe beautifully highlights traditional Persian flavors of rose water and cardamom in these soft and fluffy muffins.
19. Keralan Fish Stew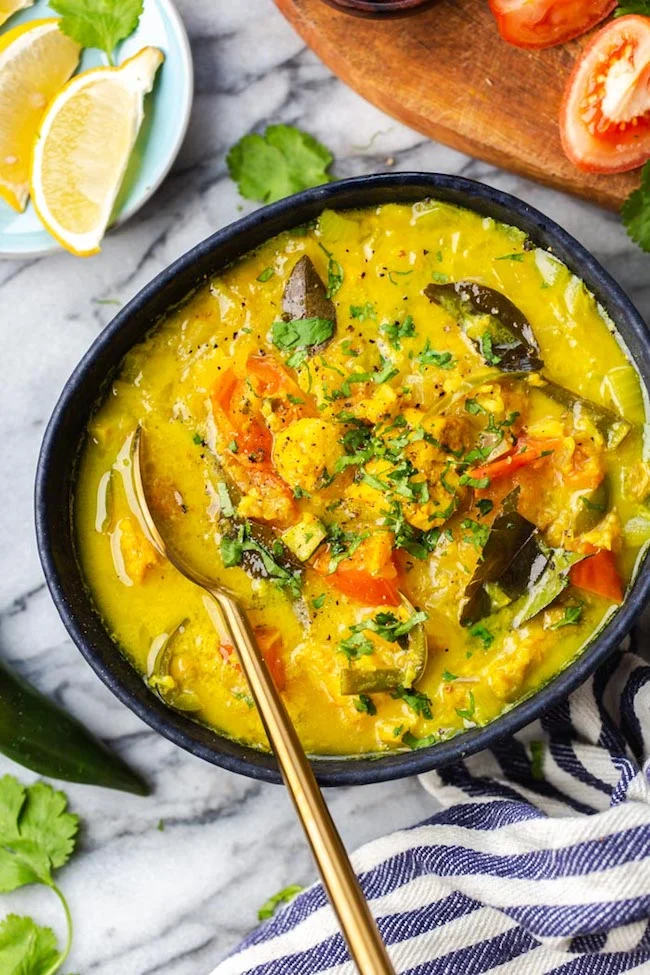 This beautifully spiced Keralan Fish Stew by A Saucy Kitchen is a South Indian favorite dish. This rich and creamy recipe is made with turmeric-marinated white fish and vegetables cooked in a luscious coconut milk broth.
20. Creamy Savory Cardamom Rice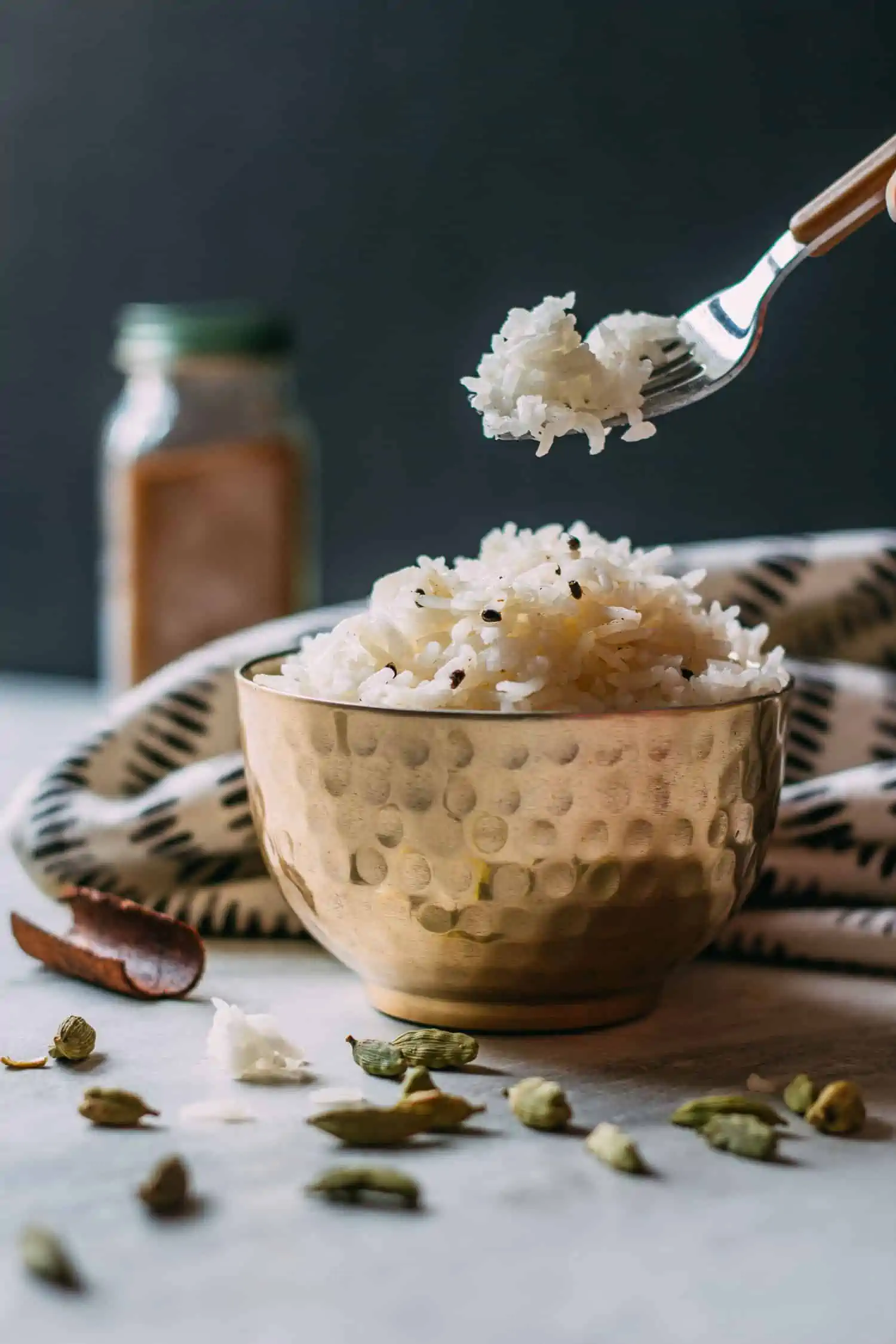 Give your white rice a makeover with this delicately spiced Creamy Savory Cardamom Rice by VEEG. The aromatic flavors of cardamom, cinnamon, bay leaves and coconut milk make this creamy rice truly delicious accompaniment to not just curry dishes.
21. Restaurant Style Butter Chicken Masala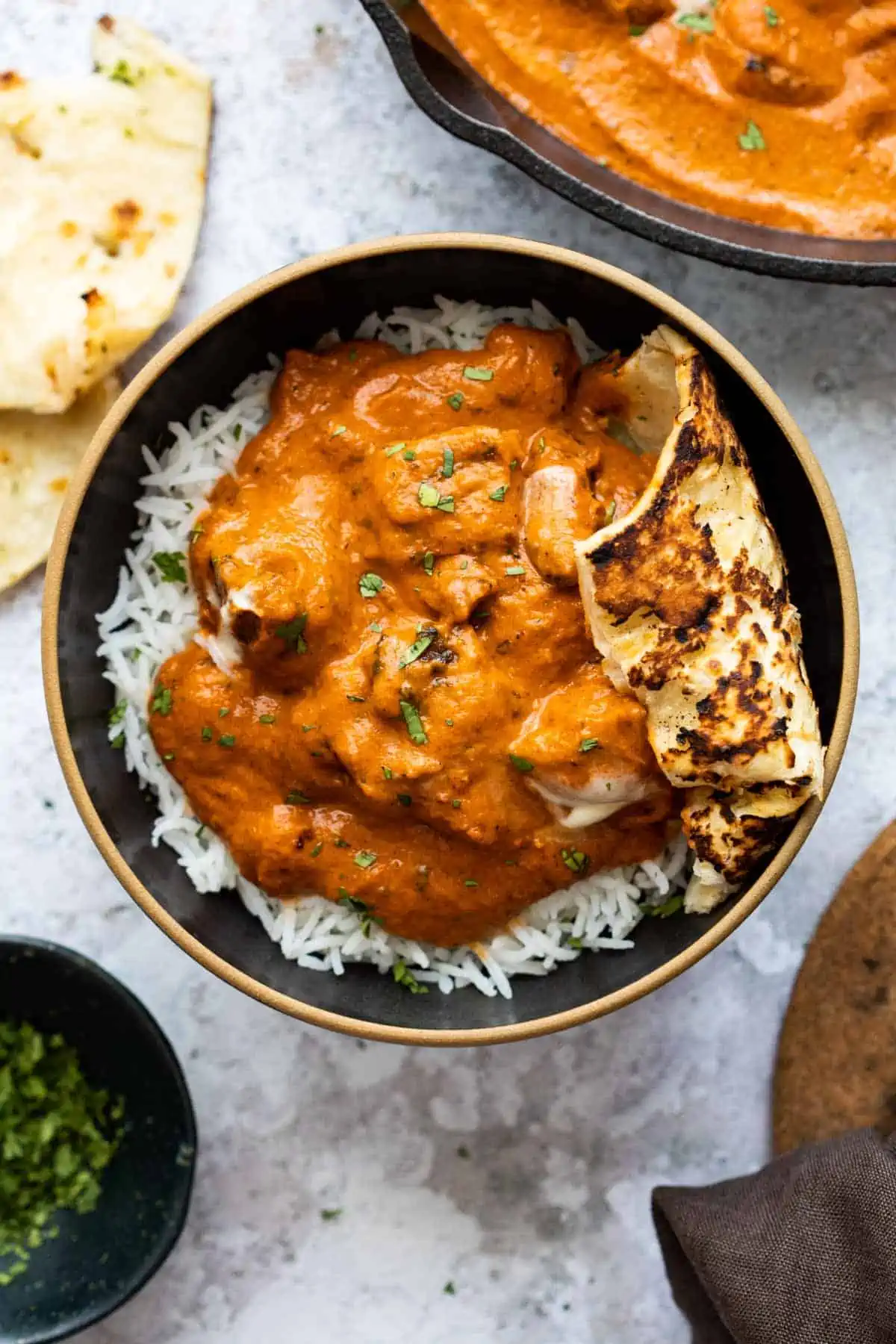 This amazing Restaurant Style Butter Chicken Masala aka Murgh Makhani by My Food Story is an authentic Indian recipe that will quickly become your favorite. And if you love a good curry recipe then this no fuss dish takes under an hour to cook.
22. Lentil Stuffed Eggplant with Cardamom Sauce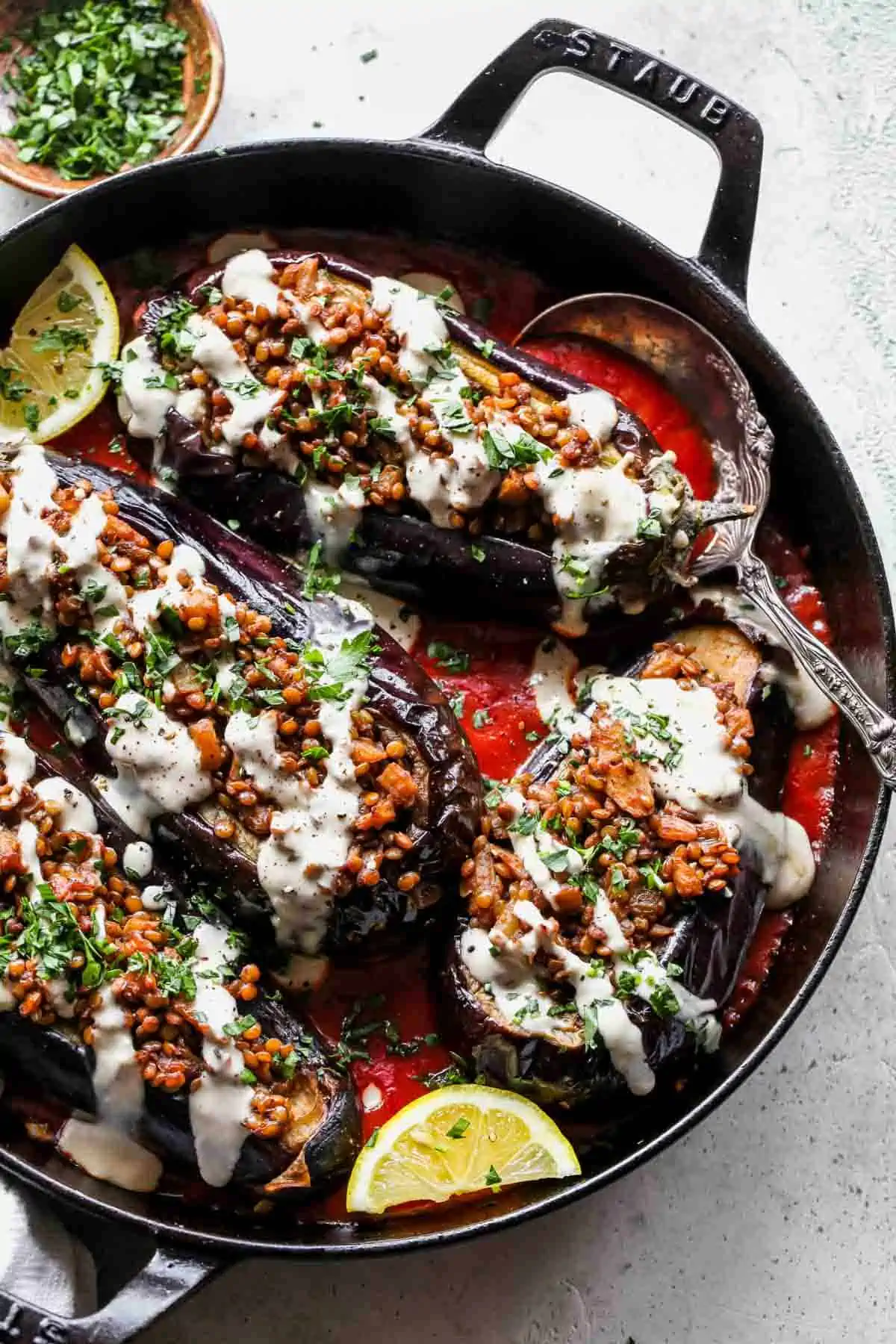 Make this hearty plant-based Lentil Stuffed Eggplant with Cardamom Sauce by Dishing Out Health. This wholesome recipe is an explosion of flavors layered with warm fragrant spices. The lentil stuffed eggplant is cooked with cardamom tomato sauce and served with garlic tahini sauce.
23. Vegan Beet Soup with Cardamom and Ginger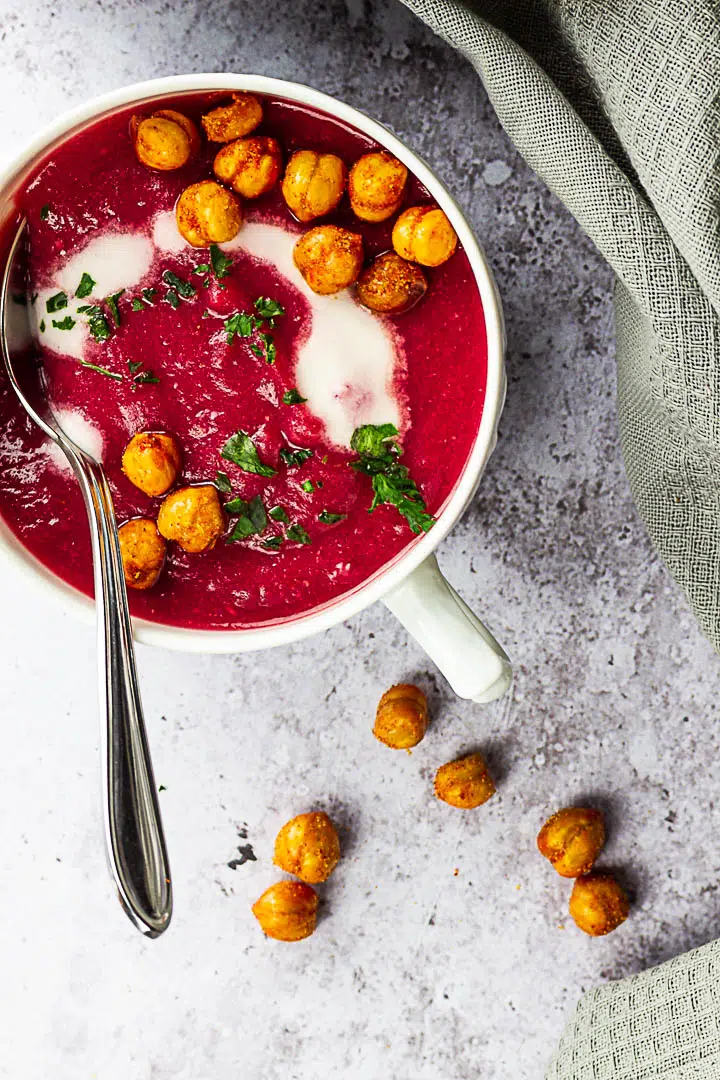 This yummy Vegan Beet Soup with Cardamom and Ginger by Ve Eat Cook Bake is the perfect fall recipe. With only a few ingredients and warming spices of ginger, cumin and cardamom this simple recipe is a must for those weekday dinners.
24. One Pot Chicken And Rice With Caramelized Onions, Cardamom And Barberry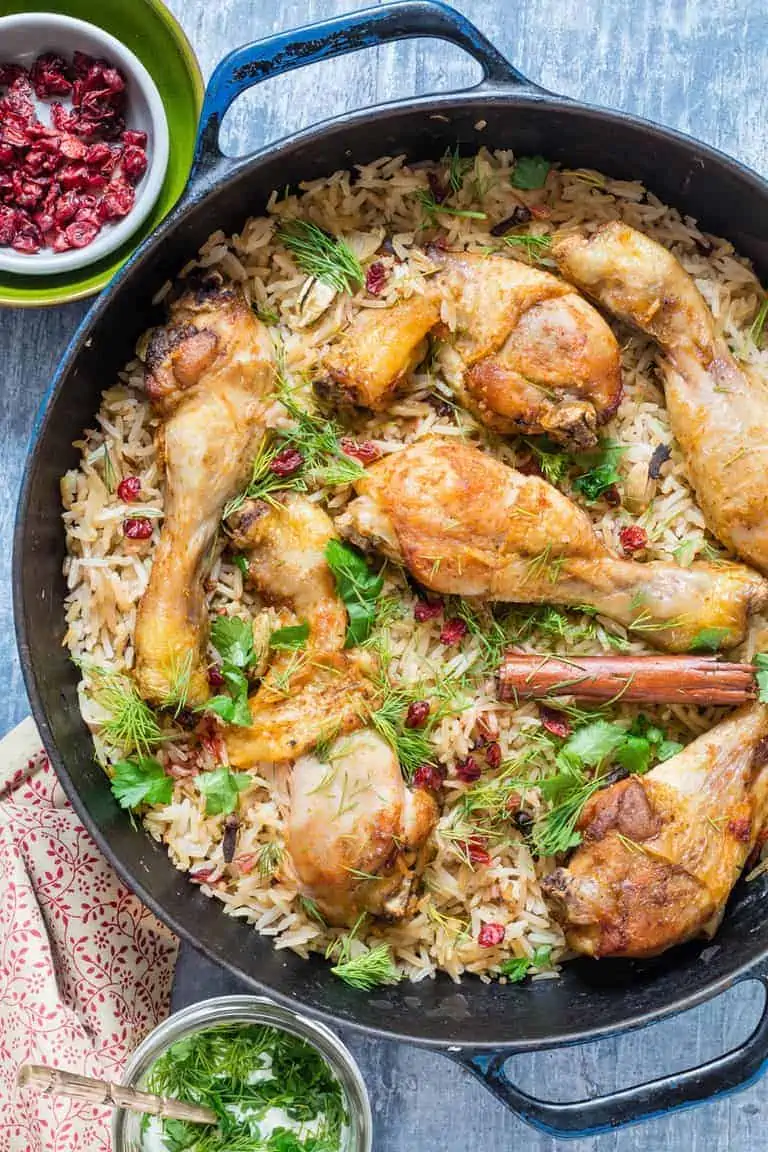 The whole family will love this flavorful One Pot Chicken And Rice With Caramelized Onions, Cardamom And Barberry by Recipes from a Pantry. This weeknight dinner favorite with chicken, caramelized onions, tart barberries and fragrant cardamom is a real winner.
25. Cardamom Vinaigrette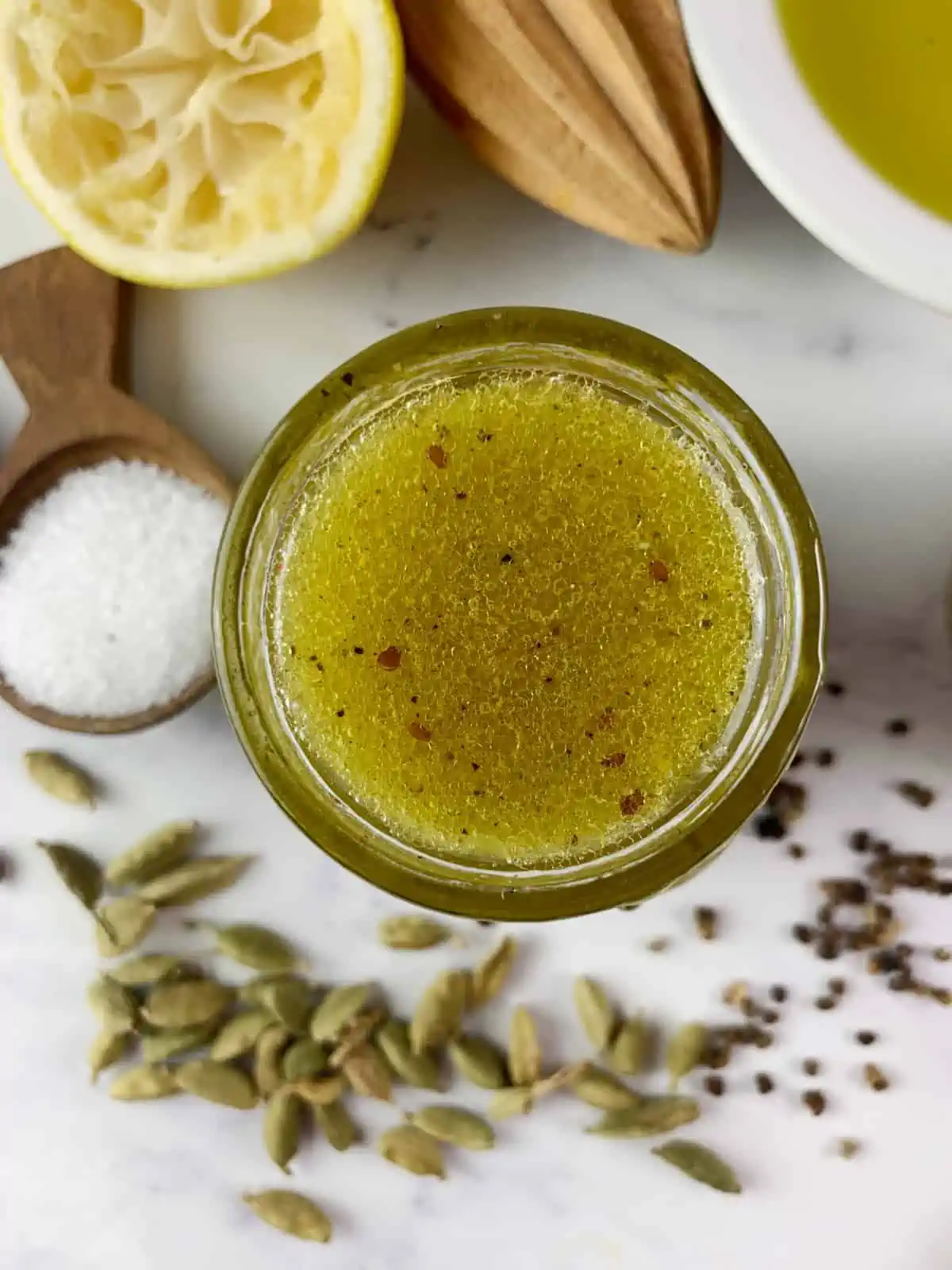 Lift up your salad with this incredibly tasty Cardamom Vinaigrette by Salads with Anastasia. Made with olive oil, apple cider vinegar, lemon juice, cardamom and wholegrain mustard you will love this recipe.
26. Pumpkin Chickpea Curry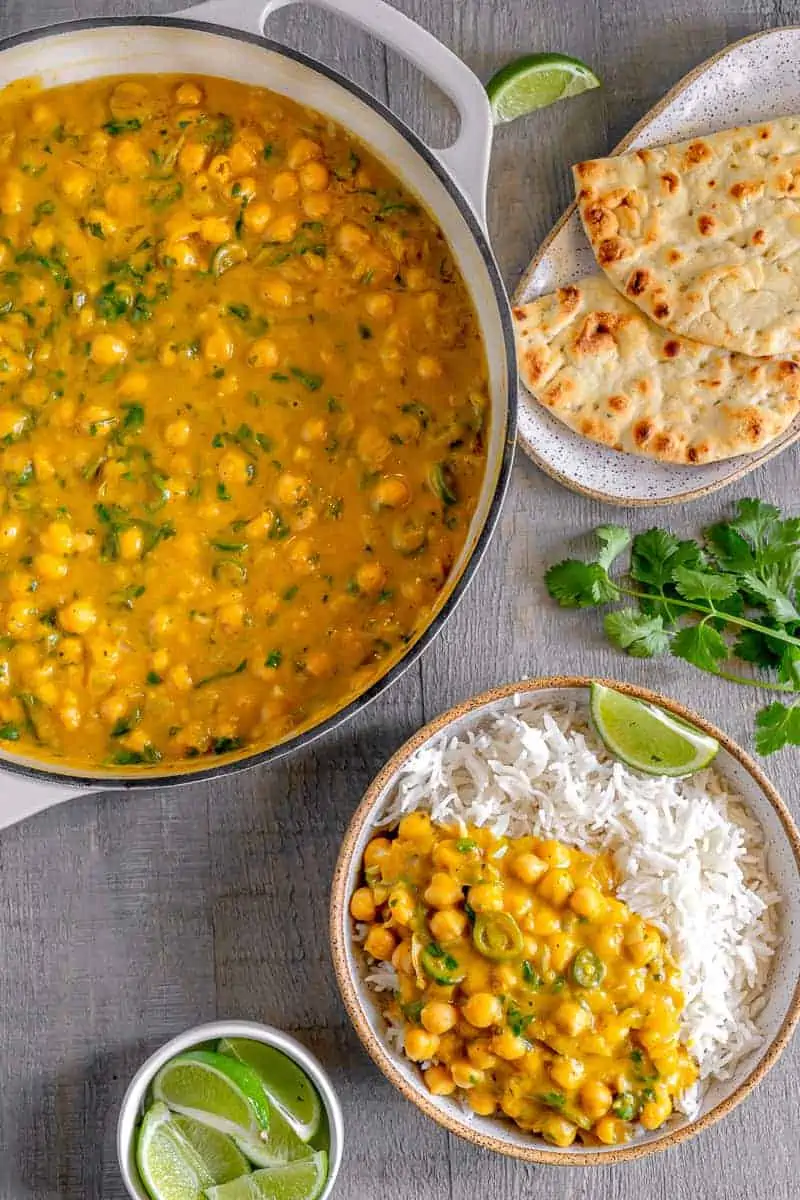 This delicious Pumpkin Chickpea Curry by Girl with the Iron Cast is the perfect weekly plant-based staple. This recipe features chickpeas cooked in a creamy pumpkin puree and coconut milk sauce flavored with curry powder, garam masala, cardamom, fresh ginger, serrano peppers, limes and cilantro.
27. Vadouvan Chicken and Cardamom Spiced Rice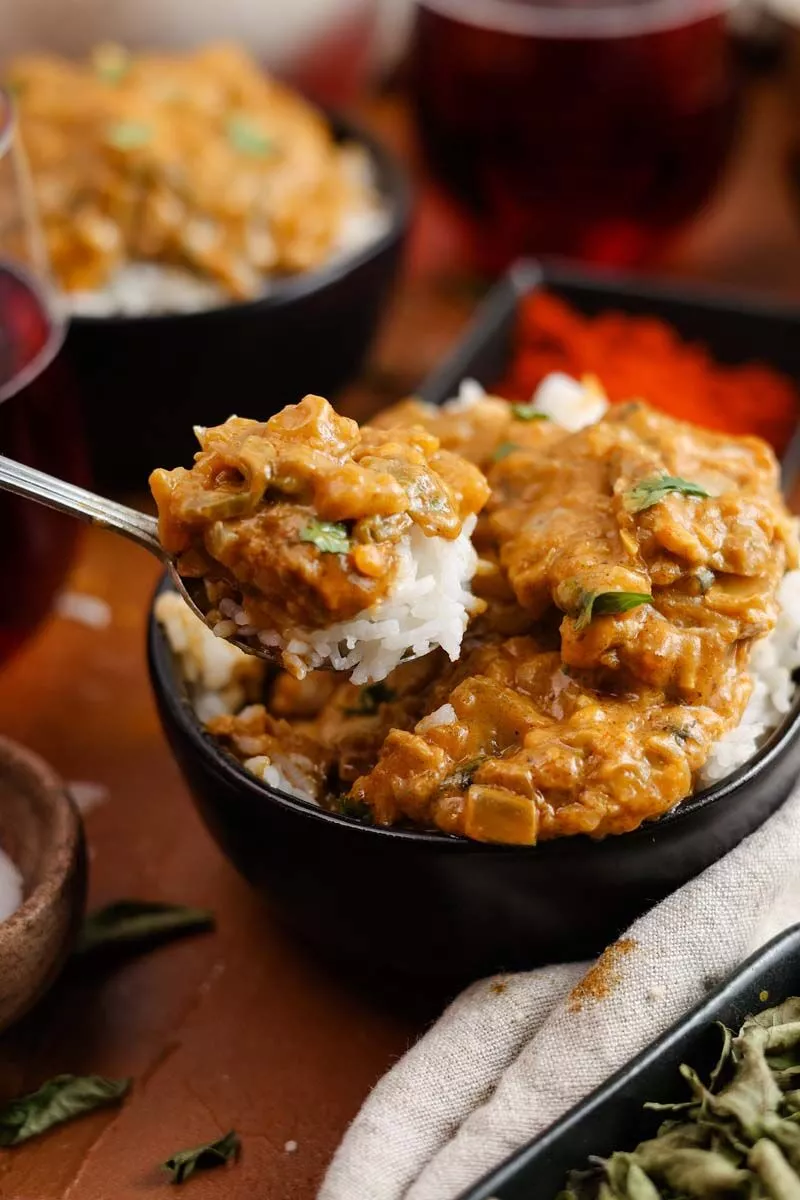 Vadouvan Chicken and Cardamom Spiced Rice by Savory Suitcase is a French-style curry with a blend of spices originating from Puducherry, India. This beautiful spice blend is made with cardamom, fenugreek, mustard seeds, coriander, curry leaves and cloves.