Caramel Brown Sugar Bundt Cake is is one delicious bundt cake! A moist cake baked in your bundt or tube pan with brown sugar, instead of the standard white sugar. Top this amazing cake off with a creamy and dreamy caramel sauce for the finishing touch. This cake is a great weeknight dessert or bring it to your next party!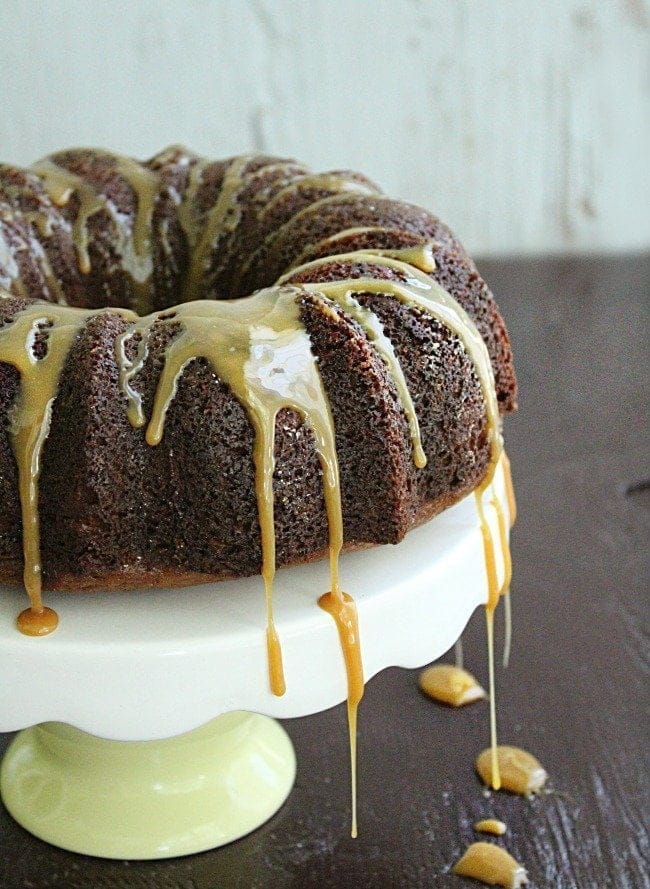 Friends, meet your new favorite cake.
Yes! It is really amazing and if you bake it, you will agree.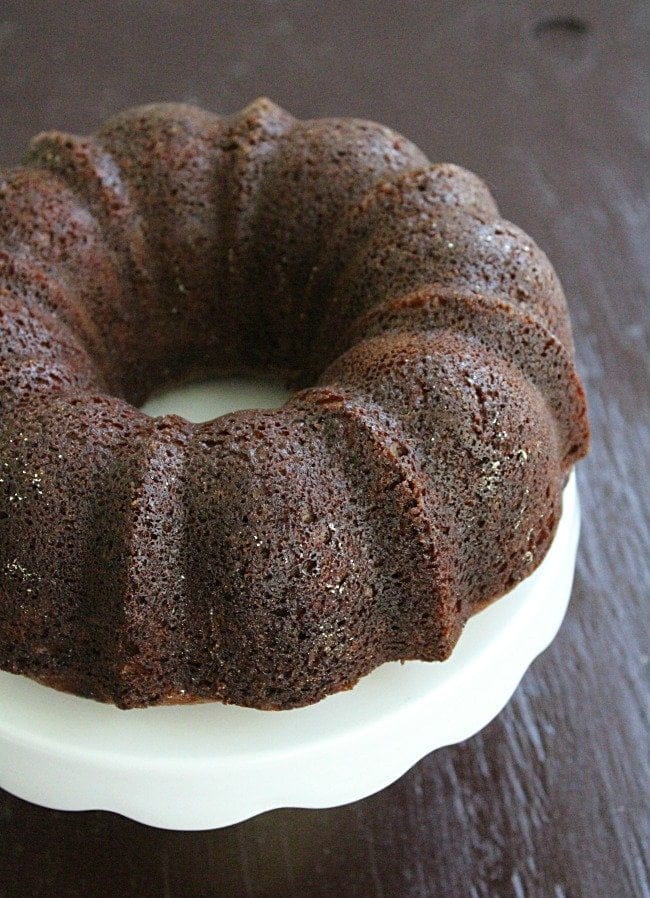 It's a moist bundt cake and it's made with brown sugar, instead of the standard white sugar. This gives the moist texture and the dark color. This cake is also topped with a brown sugar-cinnamon mixture and it's drenched in creamy, dreamy caramel sauce.
As I said…amazing. 👍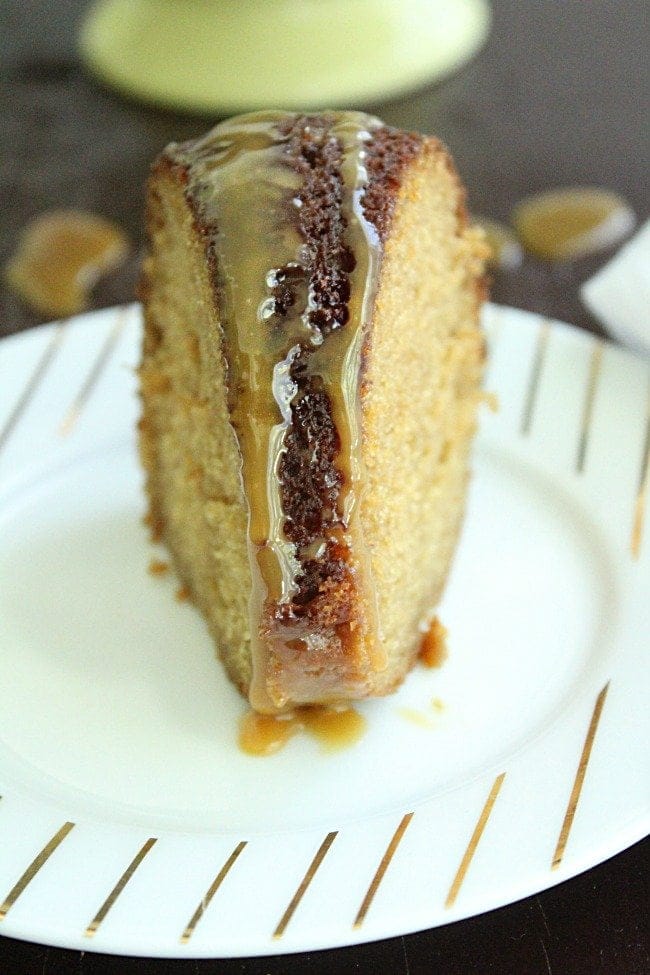 Your supplies + ingredients list:
A fluted bundt (or tube) pan.
Non stick cooking spray.
An electric mixer + mixing bowl.
Flour
Baking soda
Salt
Evaporated milk.
Plain Greek yogurt. (you can substitute with sour cream, if needed)
Butter
Vanilla
Ground cinnamon.
Eggs.
Brown sugar.
Caramel sauce.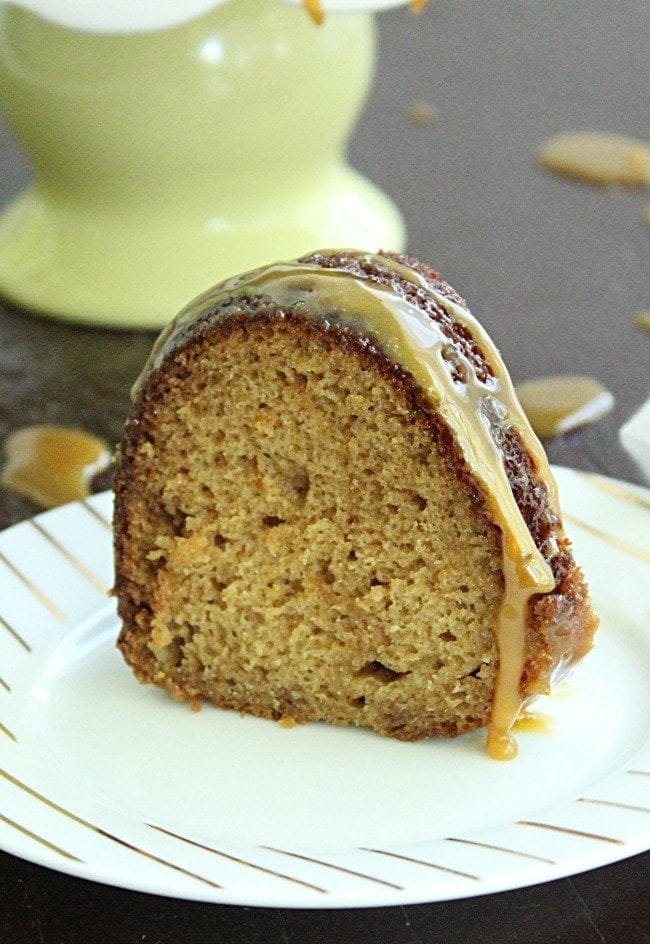 A few tips for removing your cake from the bundt pan:
Use a generous amount of non stick baking spray. You can also use a good old fashion stick of butter to grease it too or use a cooking spray with flour included in.
Next, make sure your cake is well cooled before attempting to remove it. Gently, take a sharp knife and run it along the edge and middle of the cake.
Then, tip the cake upside down on a plate. Be sure the plate is larger than your cake. Let the cake fall naturally and if it's still stubborn, give the bottom of your cake pan a gentle tap.
Happy Friday!