Soft as a pillow cookies filled with sweet apples and drenched with a gooey caramel sauce! Add these Caramel Apple Cookies to your holiday cookie list pronto!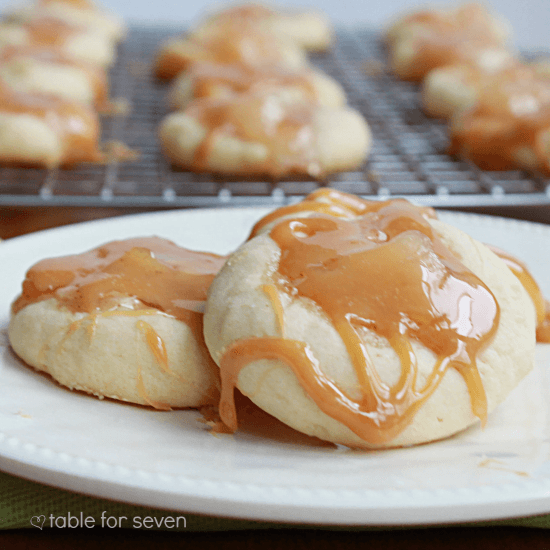 It's pretty certain that I will never get the whole "right food in the right season" blog post.
It's impossible for me to get together with that whole thing. I realize that it's Christmas season and anything having to do with caramel and apples should of been posted way back in September or October. Heck, even, November would of made more sense.
But, December? #BadFoodBlogger
Apples are still OK, right?
I mean, they are cookies. Cookies are always good in December!
Also, These cookies also don't have to made with apples.
The base is soft and has a great buttery taste and can be filled with any type of pie filling..cherries, strawberries, peaches. Even change it up and drizzle chocolate instead of the caramel. Whatever suits your fancy!
A great addition to your cookie swap this year-