Canned beef is one of the handiest ingredients that you can use in a lot of recipes such as beef stroganoff, potato soup, salads, and much much more.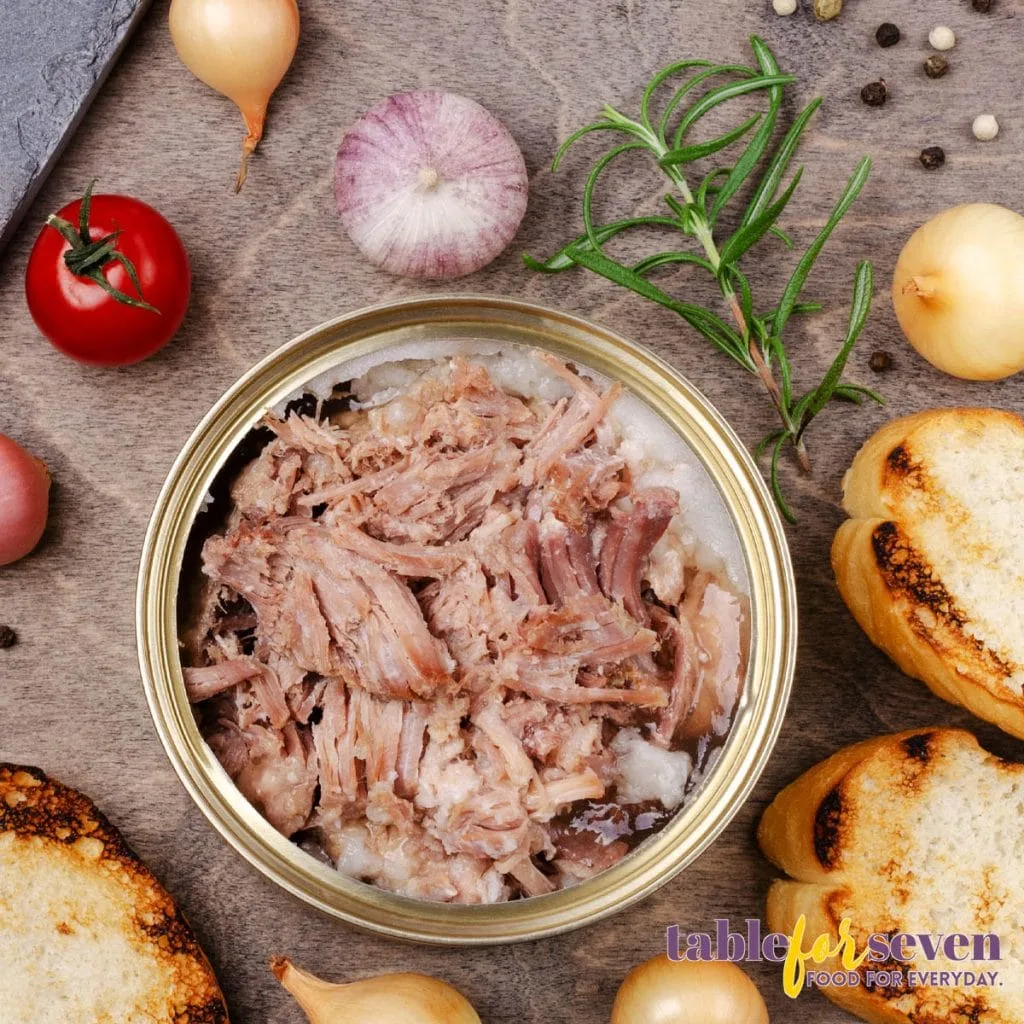 You can buy canned beef almost in every store or supermarket around the USA, so it won't be a problem. SO here is a list of 12 delicious recipes using canned beef. Feel free to share with us your own recipe.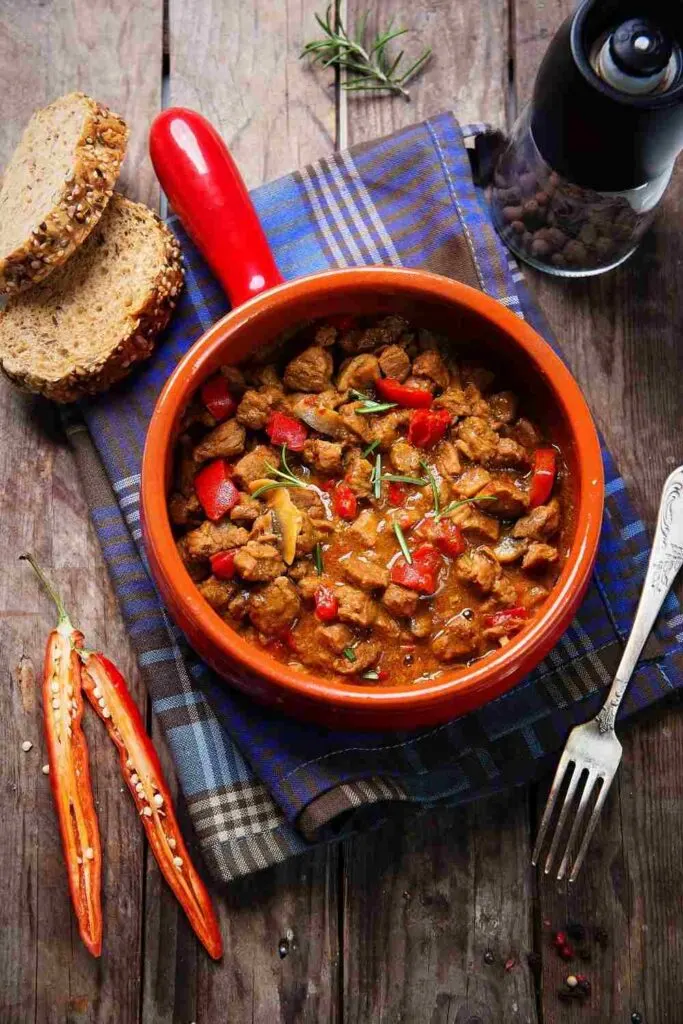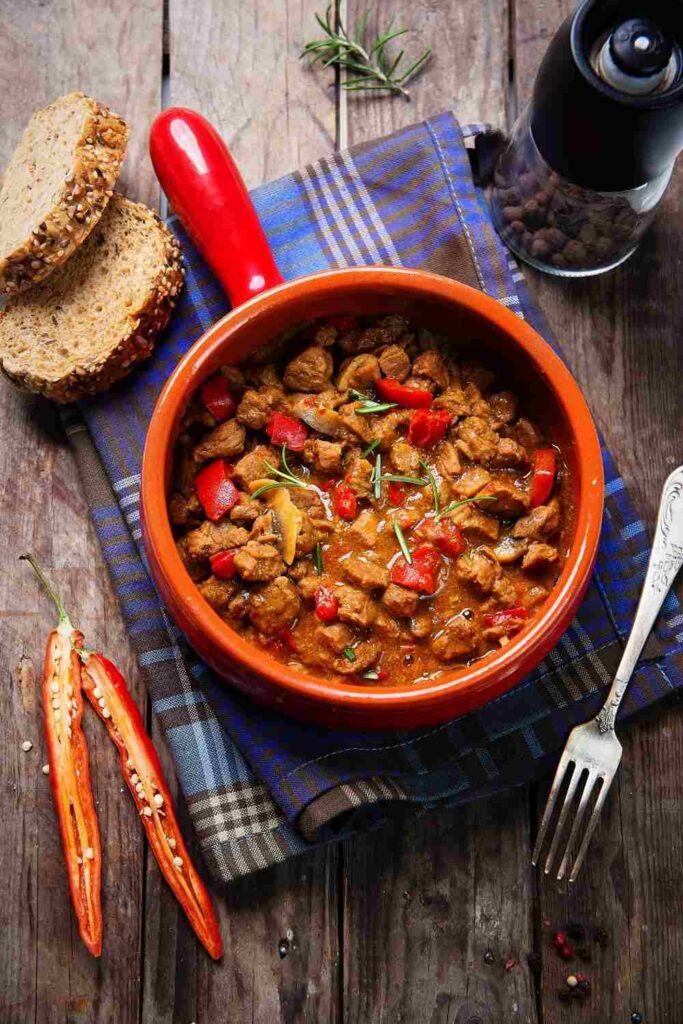 This recipe for homemade beef stew takes an ordinary beef stew from a can and turns it into a dinner that will satisfy your hunger and keep you warm even on the chilliest of days. The finished product is a flavorful sauce prepared with beef broth, Worcestershire sauce, and beer.
It is served over tender beef pieces, roasted potatoes, and carrots. It's like having a big bowl of your favorite comfort meal! Even though it is traditionally served with a crunchy accompaniment, this stew tastes just exquisite when accompanied by a side of mashed potatoes, ham, and gravy.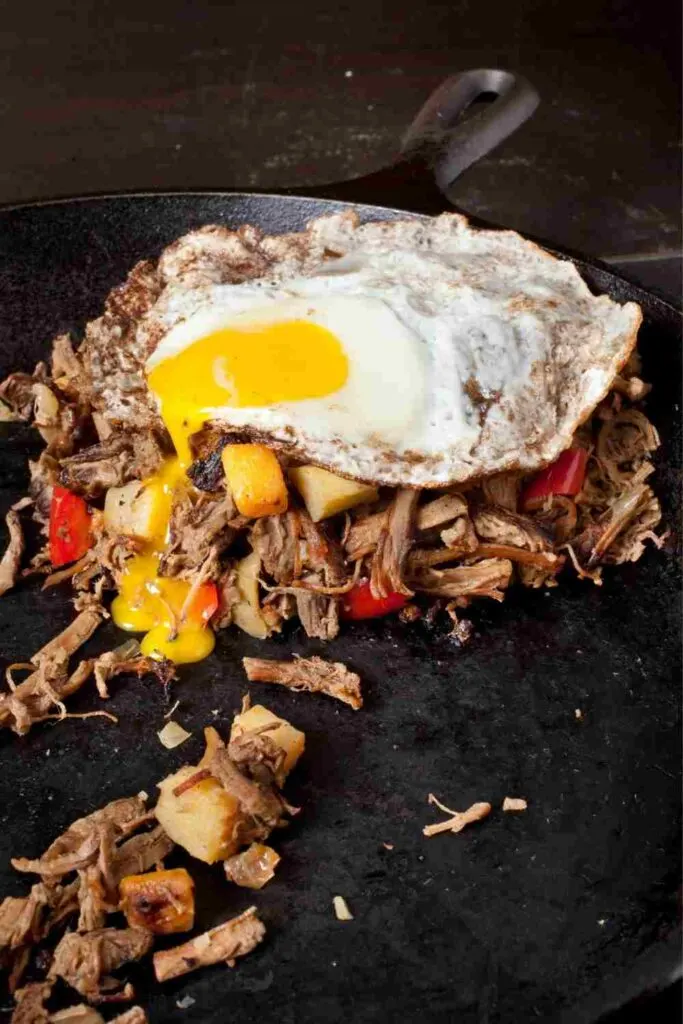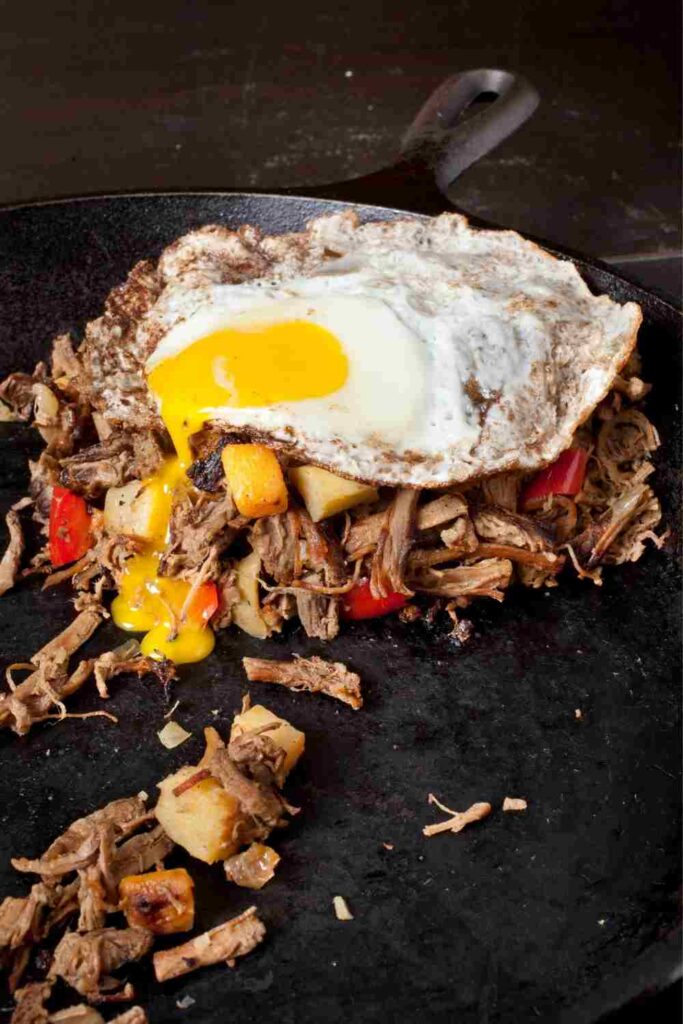 This One-Pot Corned Beef Hash is an old British dish that is considered to be a classic. It is a recipe that is simple, quick, and easy to prepare when you don't have any fresh meat in the house.
With some canned corned beef, fresh potatoes, onions, and eggs, along with a few other basic storecupboard supplies, you will have a genuine feast ready for the family in no time at all!
This Corned Beef Casserole is the ideal meal for celebrating Saint Patrick's Day! Corned beef, cabbage, and potatoes, along with a creamy sauce, are some of the traditional Irish components that are used in this dish.
Because the corned beef is already rather salty, you might want to skip adding any more salt to the potatoes.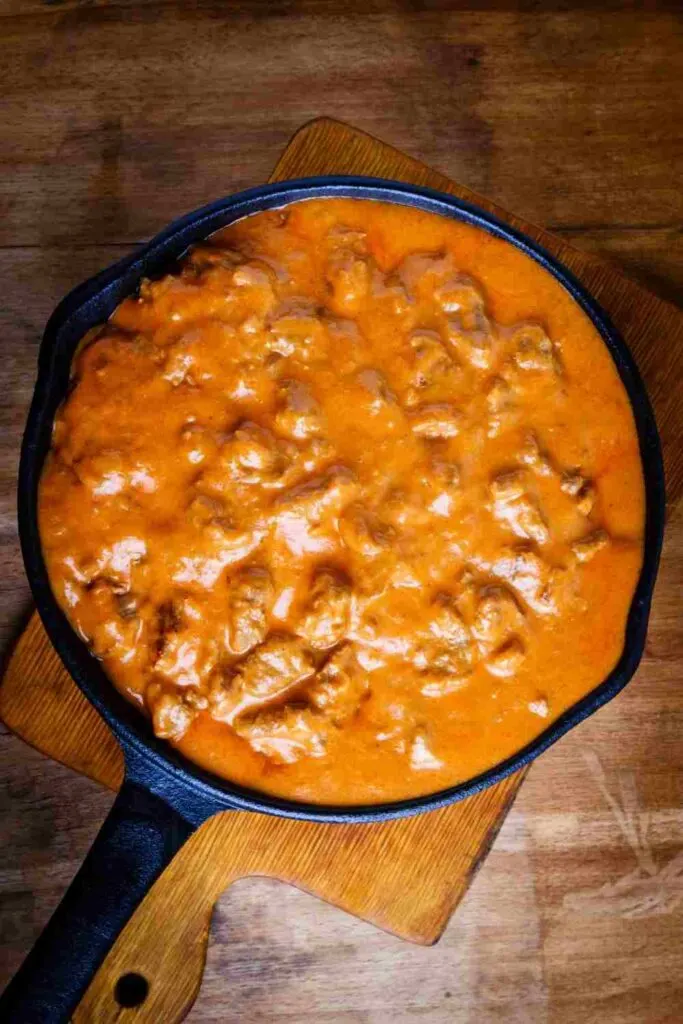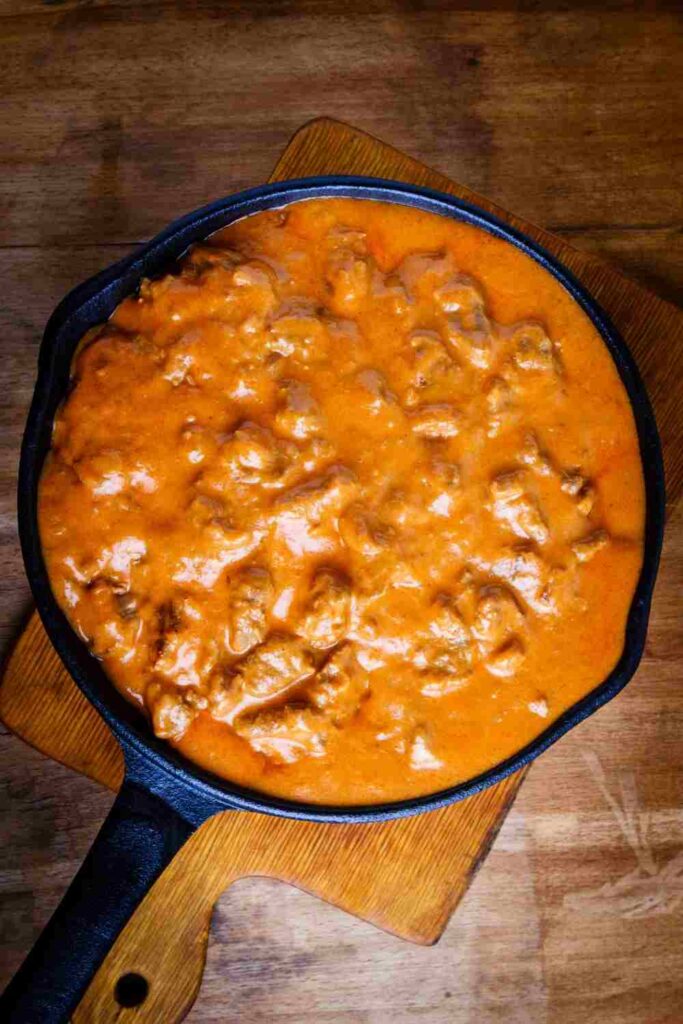 Cook the onion and mushrooms in a pan with the olive oil over medium heat for approximately ten minutes. Cook for a further minute after adding the flour. After draining the roast meat, set aside one cup of the beef broth. Mix the mustard, cream, and sour cream with the beef broth using a whisk.
Put in the skillet, and keep heating it up until it becomes thick. In a large bowl, combine the meat, parsley, salt, and pepper. About five minutes of cooking time should be sufficient to achieve this. Serve over cooked egg noodles. Finish with chopped parsley.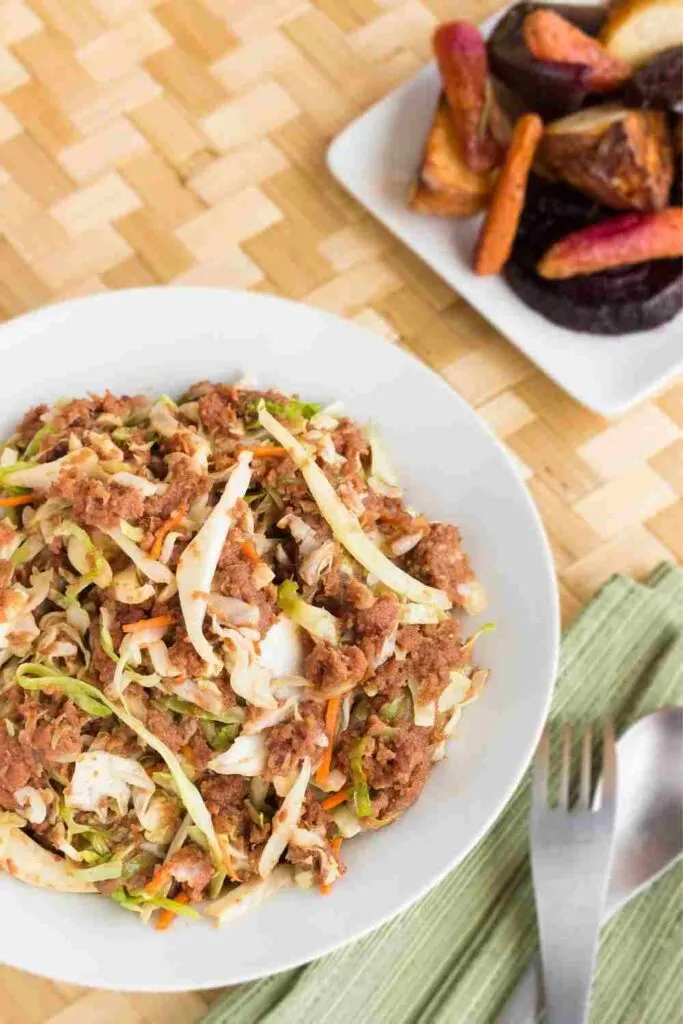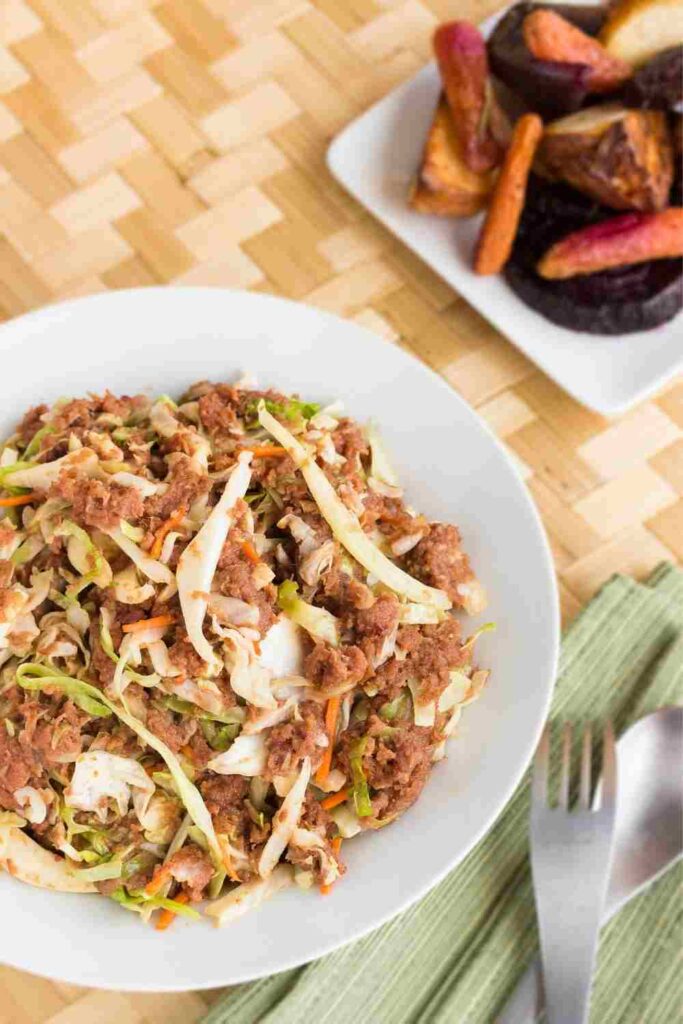 This is another another dish with canned beef that is both quick and easy to prepare. Using a large, deep saucepan or stock pot, cook the bacon over medium-high heat until it is crispy, which should take approximately 6 minutes. Take off and drain on some paper towels, then put to the side. Cook the onion in the drippings that are left behind for four minutes, or until it is soft.
To the onions, add the Parkay, and then melt it. Add the cabbage along with the water and pepper, and stir until the cabbage is evenly covered with the Parkay and the drippings from the pan. Cook for approximately ten minutes with the lid on, reducing the heat to medium, and stirring once halfway through.
Place pieces of corned beef in a decorative pattern onto the cabbage. On top of the corned meat, crumble some bacon. Cover and continue cooking for a further 5 minutes, or till the doneness that you choose.
This tasty Reuben Sandwich, which dates back to 1914 in the United States and can be cooked with cann beef , is a recipe that has been passed down for a century. It is stuffed to the gills with corned beef filling, your choice of sauerkraut or coleslaw, ooey gooey cheese, and Russian dressing. So tasty!
The best thing, though, is that you can prepare it at home, even if you don't have sauerkraut or Russian dressing on hand. It is considerably more in tune with the palate of a Filipino.
They're really near to being the same, if not exactly the same, using the alternate components that I utilized. You may make do without it by eating coleslaw and thousand island dressing instead.
Bully beef is the name that Jamaicans give to canned corned beef that has been canned. You may purchase one of these tins online or in a store that specializes in Caribbean goods. When you were a kid, did anybody else ever eat these? I had the impression that it was something unique to the West Indian culture.
Although it's been a very long time since I've eaten any kind of meat, let alone canned meat, I still have a soft spot in my heart for bully beef sandwiches. They were wonderful as either lunch or a snack to have on hand. The one thing I didn't like was having to open the can.
In contrast to canned beans, canned beef comes with a key that must be used in order to unwind the metal and open the can. Beans do not have this key. The can was difficult to open since the keys usually seemed to come loose before it was completely opened. As a result of the childhood injury I sustained when I cut my hand while opening a tin can, I will never be able to get over my hatred for these relatively little cans.
This meal, which consists of canned corned beef hash and eggs, features bits of soft potatoes, corned beef, green peppers, and other seasonings. After being sprinkled with cheese and topped with eggs, it is then cooked until it reaches the desired level of doneness. You're going to fall in love with this tasty skillet if you're searching for something zesty to eat for breakfast or brunch.
The recipe for corned beef hash patties calls for the canned corned beef to be combined with egg, potatoes, and carrots before being shaped into patties. The fact that I make this dish with corn beef from a can makes for an excellent starter.
It's safe to say that most, if not all, Jamaicans have had the classic dish of corned beef and rice at some time in their lives. In my opinion, the simplicity and low cost of preparation contribute to the widespread appeal of the dish known as corned beef and rice, sometimes known as bully beef and rice.
The corned beef that is sold in cans has already been cooked, so all that has to be done to prepare supper is to cook the rice and then reheat the corned meat with some onions, peppers, and ketchup. If you like, you can also add some canned sweet corn to the dish. This supper is not only satisfying but also delicious, simple, and not too expensive.
Peel the potatoes, then simmer them for approximately half an hour, or until they are tender.
Sauté the chopped onions in a little butter until they become translucent, then cut the onions into tiny cubes. Mix the onions with some of the liquid and fat that came in the can. The meat should be cut into tiny pieces before being added. After placing the potatoes and cream in the saucepan, use a potato masher to mash the contents of the saucepan.
After that, add the milk in a slow and steady stream so that it may become creamy. However, it shouldn't be an excessively thin layer. Pepper and salt can be added to taste as a seasoning. Last but not least, cut up some parsley and add it to the soup.
This is a soup that I remember from my childhood, and when I make it for my nieces and nephews, they can't get enough of it when I make it for them.
The following are our top three choices, presented in the order of excellent, better, and greatest. We haven't even gotten over the beginner stage yet. You have some leeway to play about with this one. To prepare the noodles of your choosing, simply follow the directions provided and then arrange them in a baking dish. This is something I have never worked with, therefore I have no clue how it should be prepared.
The extraordinary meal canned corn beef with rice vermicelli dish will come to an end here as this is all there is to say about it.