Fudgy brownie cupcakes filled with a gooey candy bar! Topped with a creamy chocolate frosting and sprinkles for a fun finish. Fill these Candy Stuffed Brownie Cupcakes with your favorite candy bar and try to eat just one. It's impossible!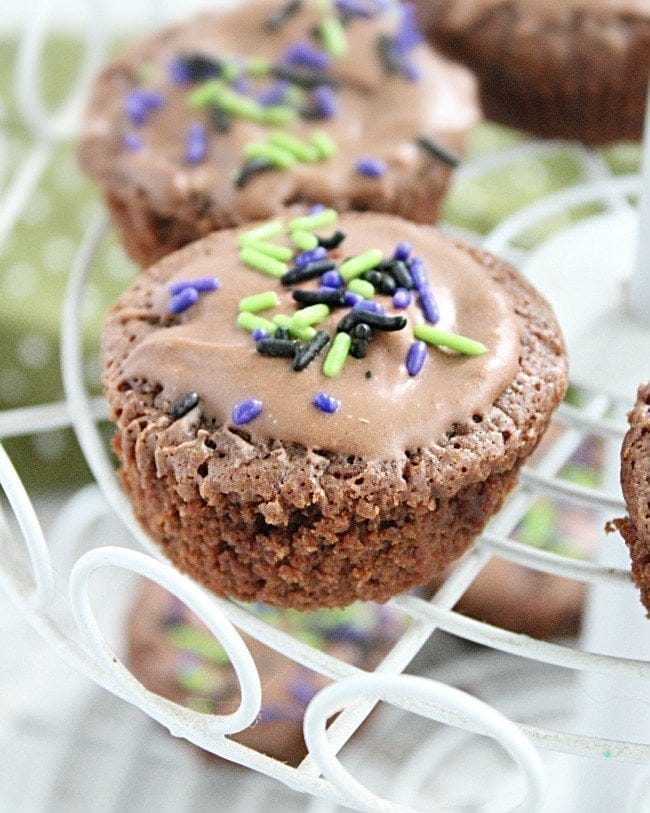 Halloween is just around the corner! Are you ready?
We have our Halloween costumes ready to go, but, haven't bought any trick or treat candy yet. There is still plenty of time for that. It's the costumes that are always a project here, so, I'm glad those are done.
Speaking of Halloween candy..what's your favorite?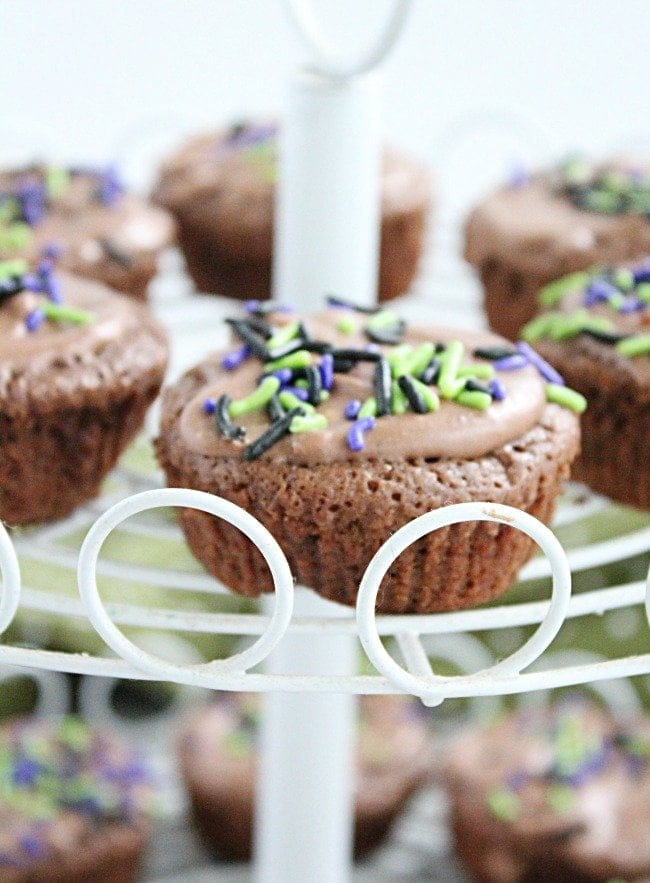 My new favorite are Milky Way Caramel Apple mini candy bars. They are just like a regular caramel Milky Way, but, with the added bonus of apple mixed in. Dreamy.
Which brings us to today's post 👉 👉 Brownie cupcakes that are stuffed with previously mentioned dreamy candy bars.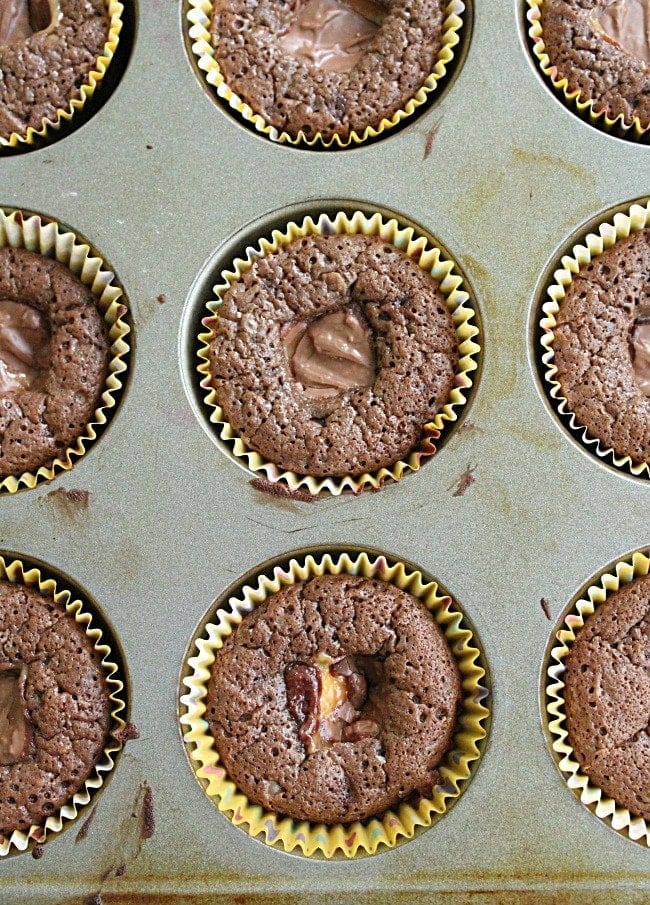 Supplies + Ingredients You Will Need:
12 count muffin pan + cupcake liners or non stick cooking spray.
Mixing bowl.
Rubber spatula.
Small saucepan.
Electric mixer.
Tablespoon.
Flour.
Butter.
Eggs.
Baking chocolate.
Brown sugar.
Vanilla.
Mini candy bars.
Powdered sugar.
Unsweetened cocoa powder.
Milk.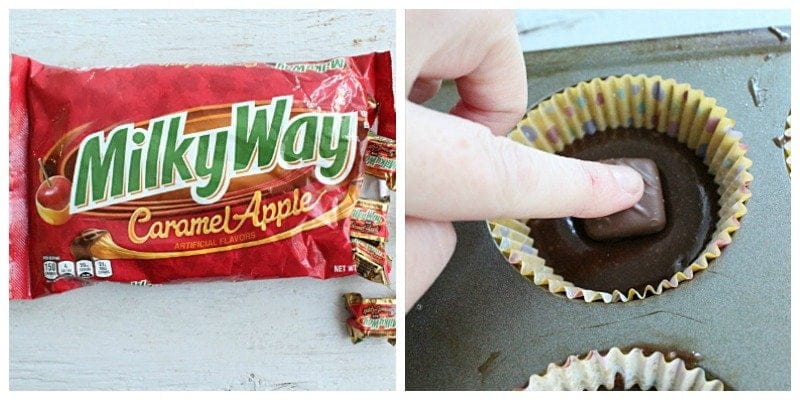 How to Make your Cupcakes + A few Tips:
Be sure to grease your muffin pan well. You can use a non stick cooking spray or line the pan with cupcake papers.
Fill the well of your pan with approx 2 tablespoons of batter.Then, press a candy bar into the batter.
As mentioned, I used the mini size Caramel Apple Milky Way bars. But, feel free to use your favorite kind!
After baking, let the cupcakes cool completely before frosting.
Don't forget to let your butter softened before making the frosting. Using cold/hard butter will not give you a smooth consistency.
After frosting, let the cupcakes sit a few minutes, so, the frosting sets. If you are using sprinkles, sprinkle them on top before the frosting sets.
Fun, yummy and a great way to put your Halloween candy to use!