A quick and delicious coffee cake that starts with a cake mix!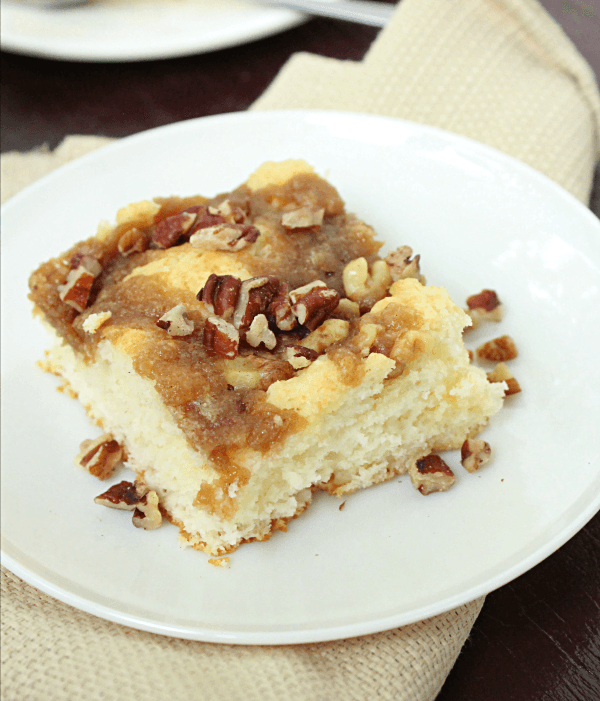 In my never-ending quest to update old posts, we have another one for you guys. Some new pictures, but, the same great recipe. So, if you missed this one the first time around..today is your lucky day!
This delicious coffee cake was originally shared here on the blog back in 2014 and like many other recipes that have been re-shared in the past, it's a family fave here.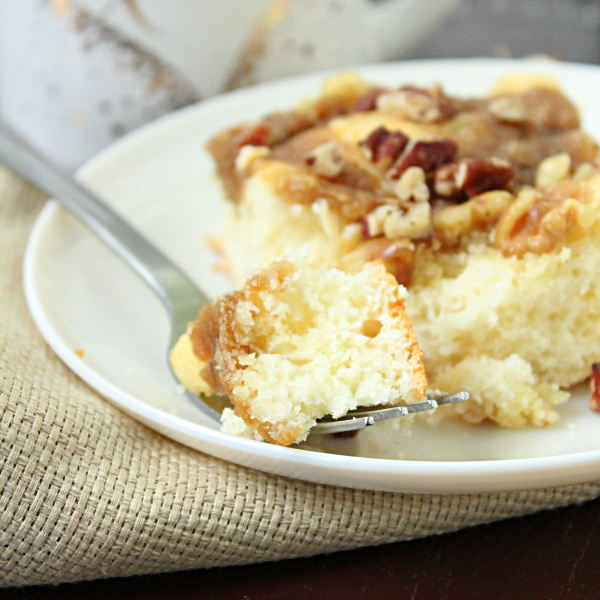 You start out with your basic white cake mix and add just a few simple ingredients to it. It's then topped with a quite amazing cinnamon and walnut topping. Sweet, with a little crunch.
So good. 😋
This Cake Mix Cinnamon Walnut Coffee Cake is light, fluffy and super moist.. a perfect cake for breakfast, brunch or dessert!
Grab a cup a coffee and enjoy!